All Out Inspired
Get the latest on events, ideas and ways to go all out in Columbus, Georgia!
A Local's Guide to a Romantic Weekend in Columbus, Georgia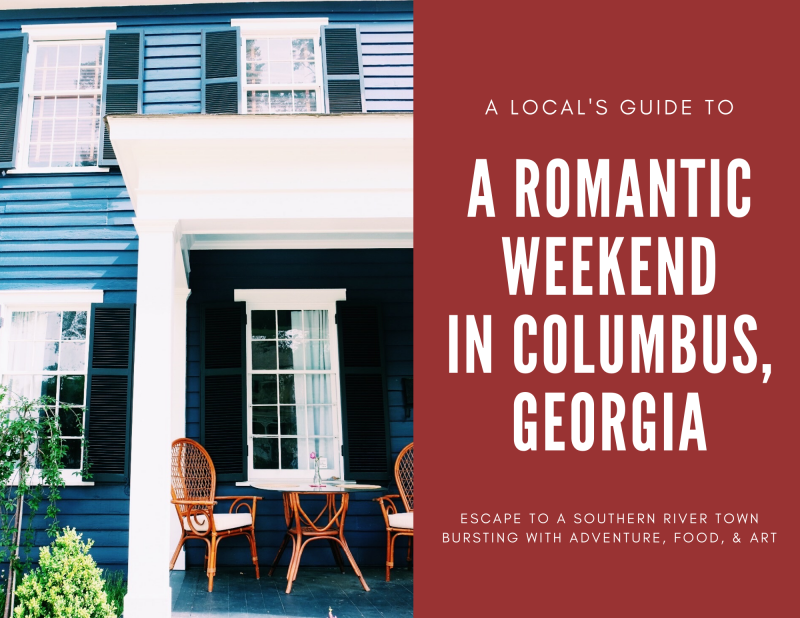 Columbus, Georgia is one of the South's best kept secrets. Nestled on the banks of the Chattahoochee River, the once-quiet river city has become a bustling hotspot for adventurous foodies with a passion for culture. While the city still possesses the quaint feel of a small town, its amenities and infrastructure make it the perfect destination for couples looking to explore someplace new.
Whether your ideal romantic getaway involves dining at a four-diamond restaurant and walking through world class art galleries, or you're seeking whitewater rafting and barbecue, Columbus, Georgia has something for every couple looking to get away.
Adventure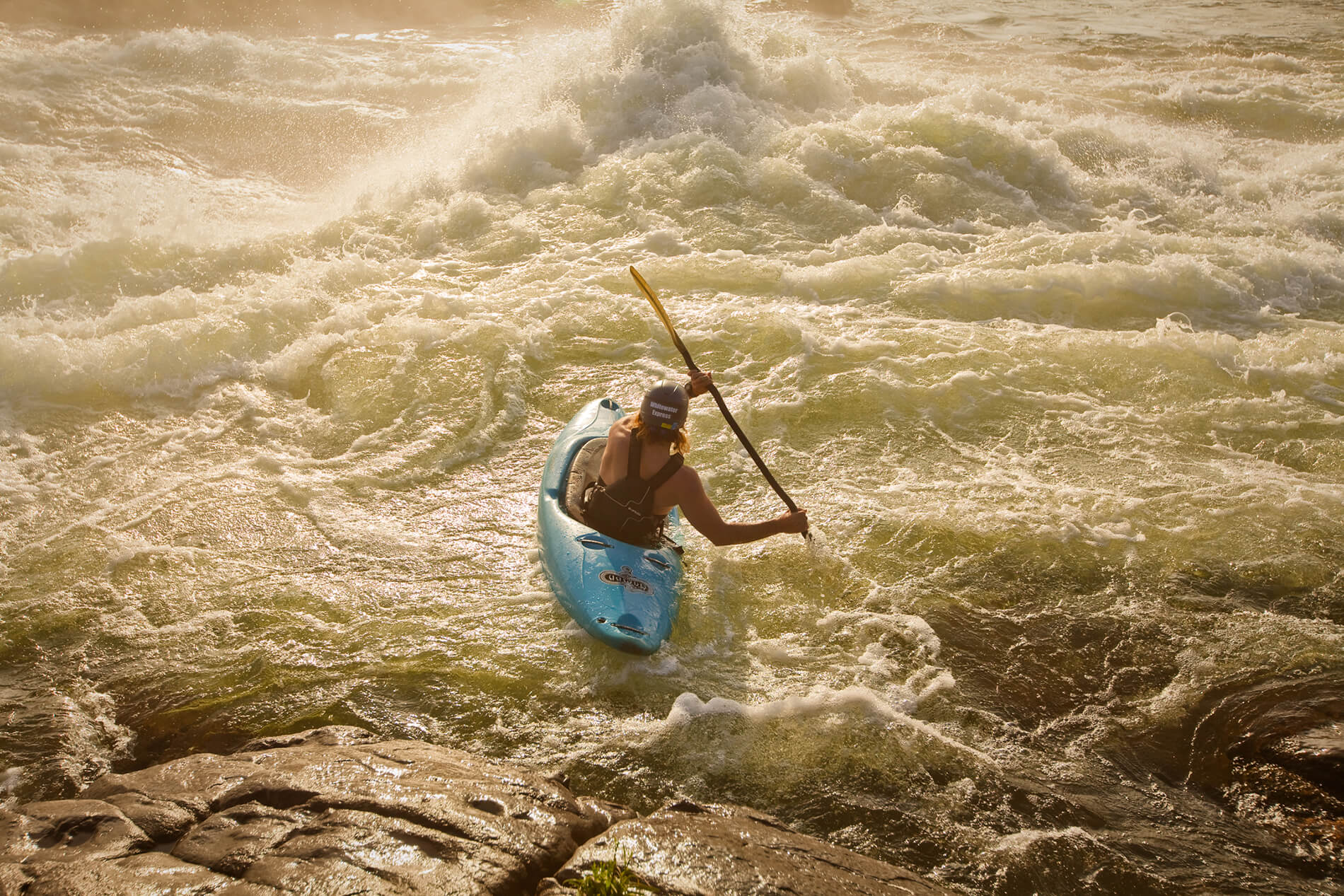 Columbus is home to one of the top urban whitewater courses in America and is also the only place you can zipline across a state line and back. The area is also a haven for cyclists and boasts incredible trails sprinkled all throughout the Chattahoochee Valley.
For those who love hiking, a visit to Providence Canyon is a must do. Recently voted one of the top ten hikes in Georgia, Providence Canyon sits just a short drive away from Columbus and offers accessible hiking options for all ages.
We'd be remiss not to mention the popularity of our local bike shop, Ride On Bikes, which offers daily rentals of everything from California cruisers to mountain bikes. Cycle along the Riverwalk between Columbus and Fort Moore, or test out the newly developed Dragonfly Trail which connects Columbus' Midtown area to Uptown and back.
Arts & Culture
High adventure isn't all there is to do here, though. Just steps from the river are art galleries, theatres, breweries, and restaurants that offer an unexpected dose of culture like nowhere else.
The city's thriving creative community boasts 7 theatres and 5 art galleries all within just a few city blocks of the recently-developed Uptown area. Depending on the weekend, it's likely you'll be able to catch a theatre production at the RiverCenter for the Performing Arts or the Springer Opera House, Georgia's Historic State Theatre.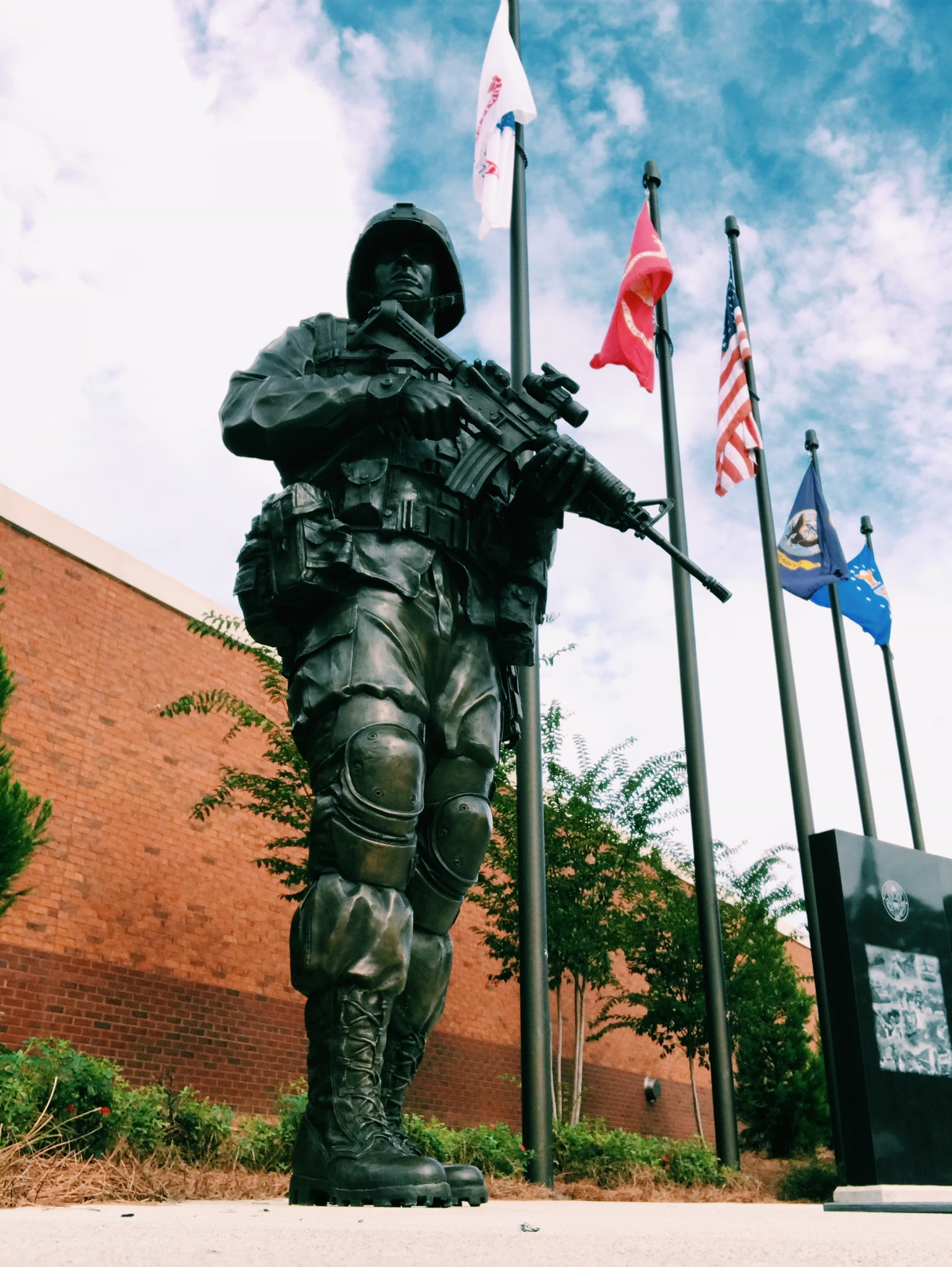 Fine art enthusiasts simply cannot miss the opportunity to visit the internationally-acclaimed Bo Bartlett Center located in Columbus State University's Corn Center for the Arts. Opened as an educational and rotating gallery focused on the work of living artist and Columbus native Bo Bartlett, the center boasts an incredible collection of Bartlett's work held there year-round as well as a second gallery of rotating exhibits from around the world.
Another romantic cultural gem is The Columbus Museum, which houses work focused on American artists. Contained in the collection are pieces by famous Columbus artists like Amy Sherald, Alma Thomas, Anna Betbeze, and more. The Columbus Museum also offers a wide variety of unique classes—including a couples' glass blowing class—that has become a hit as a romantic date night for local couples across the city. Check out their schedule here!
Military history fans will enjoy trips through the National Infantry Museum (rated the top free museum in the nation) and the National Civil War Naval Museum. Both museums feature interactive galleries, artifacts, and films.
Food
Columbus, Georgia's food scene has grown with the city's exponential development and continues to be a driving force behind the rising popularity of the town as a Southern destination.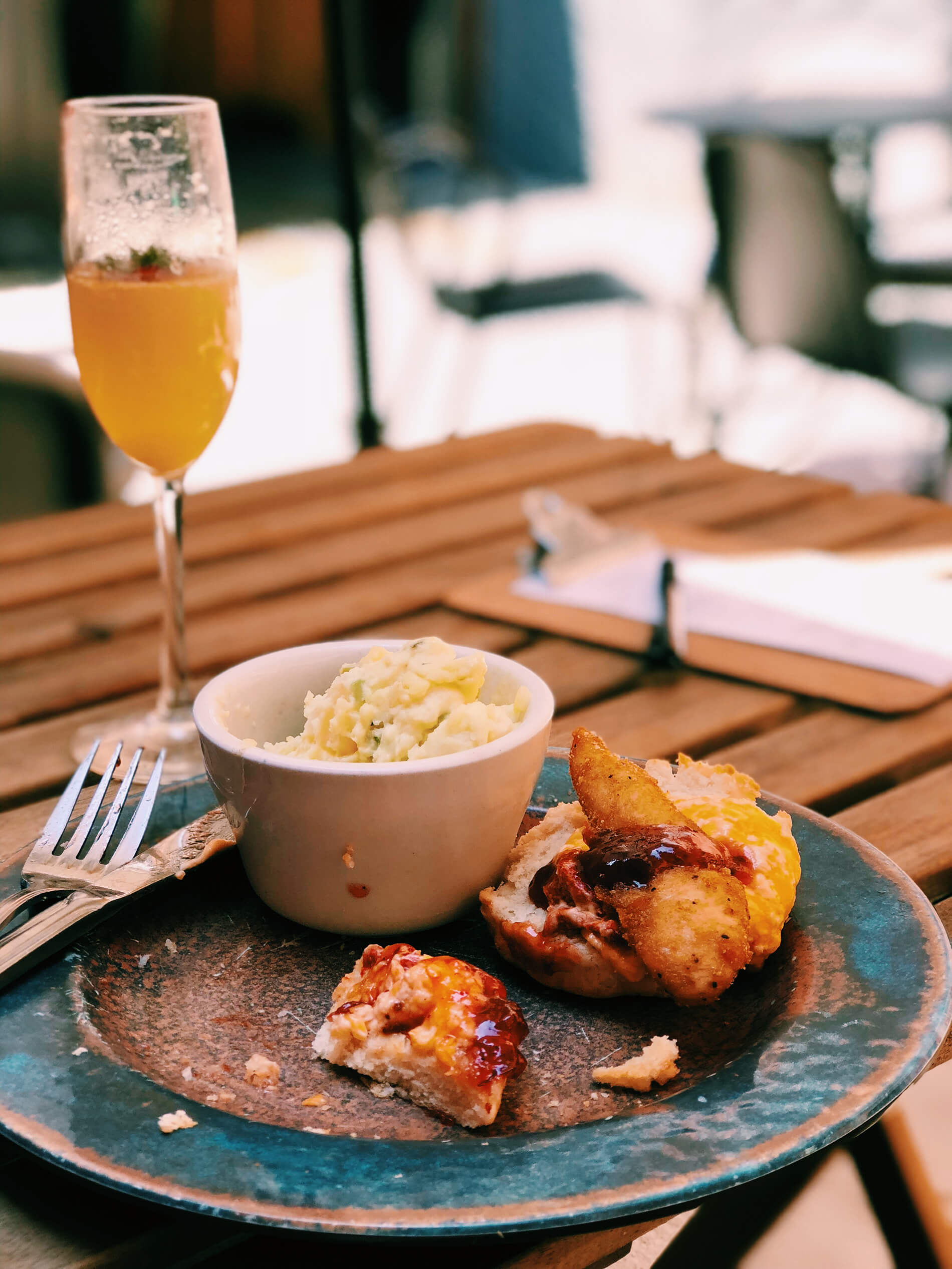 For the top dining experience in the city, head to EPIC, only one of two four-diamond restaurants in Georgia located outside of Atlanta. Chef Jaime Keating and his team have received award after award for their imaginative spin on American cuisine that continues to push the envelope with every season. As an added bonus, the restaurant features art by Columbus native Teil Duncan Henley throughout its warm and intimate space. Keating also offers a unique dining experience called "The Chef's Table" in which guests sit at a private table in the kitchen and witness Keating at work with his team throughout the evening. It's truly an experience unlike any other.
If casual dining is more your speed, Columbus has a variety of restaurants to choose from. A local favorite is Mabella's Italian Steakhouse which offers stellar cocktails, steaks, and desserts.
For seafood, head to Salt Cellar, a Mediterranean restaurant with a killer bar and the same pastry chef as Mabella's. Known for its modern and streamlined atmosphere, Salt Cellar is the perfect stop for fancy, flavorful, accessible fare.
If Latin food is your jam, check out Vertigo Fusion Kitchen. The fusion-style restaurant opened in 2019 and wowed locals with its imaginative dishes, unique appetizers, and extensive specialty cocktail selections.
Other local stars include 11th & Bay, 7th Street Provisions, Stock Market, and Bare Roots that each, in their own way, provide delicious spins on the farm-to-table movement that's swept the nation in recent years.
One last culinary destination to mention is Columbus' only speakeasy, 18th Amendment. As it's a speakeasy, we can't tell you how to find it, but what we can suggest is to ask for directions to the only cigar shop on Broadway. We're sure you'll find your way from there.
Not sure where to stay or what else to do while you're here? We put together an ideal itinerary designed specifically for a weekend in Columbus, Georgia. Below, you'll find links and more local recommendations to assist you as your plan your romantic getaway for two!
---
Friday
Dinner: MaBella's Italian Steakhouse
A Night of Arts & Culture: Attend a show at RiverCenter for the Performing Arts, Springer Opera House, CSU Riverside Theatre, a concert by the Columbus Symphony Orchestra, or catch live music at The Loft.
After Hours: Music & drinks at The Loft (Insider Tip: order the Buffalo Chicken Dip!)
Saturday
Morning: Visit the Market on Broadway
Brunch: Bare Roots (Insider Tip: order the Eggs Benedict or the Avocado Toast!)
Morning Adventure: Hike Providence Canyon OR Rush South with a Whitewater Rafting Trip
Lunch: Pack a picnic from the market if you're headed to Providence Canyon! Or, check out Country's BBQ or Vertigo Fusion Kitchen—you can't go wrong with either one!
Afternoon: Visit the Bo Bartlett Center or The Columbus Museum to see the latest exhibits. Or, rent bikes and ride to the National Infantry Museum (Accessed via an 18 mile trail along the Riverwalk.)
Dinner: EPIC (Reservations highly suggested! Check to see if the Chef's Table experience is available during your stay.)
After Hours: 18th Amendment Speakeasy
Sunday
Breakfast: Visit My Boulange for a leisurely breakfast, or grab French pastries to go if you're in a hurry!
Before You Go: Stretch your legs on the RiverWalk, or hit an art exhibit or two on your way out of town at one of our many local galleries.
Questions about what to do or where to stay? Call our Visitor's Center at 800-999-1613 for more information.
---
In collaboration with: The Columbusite