6 Regional Attractions to Visit Post-Meeting
From state parks and historic sites to out-of-the-box adventures and beautiful botanicals, Columbus, GA is near a variety of unique, hidden gems that provide the ultimate attractions and offsite outings for groups to do after their meeting or event. Here are the six best spots to add to your itinerary.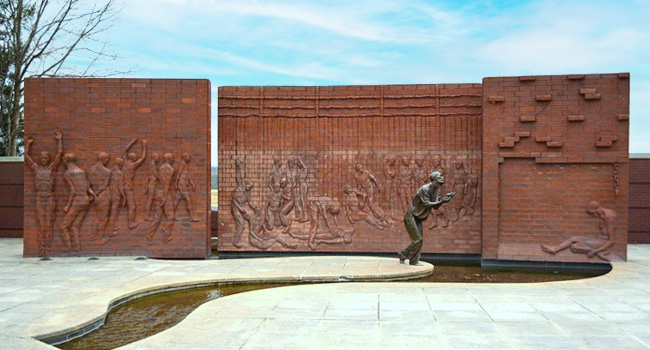 If your group loves learning more about history, make a visit to the Andersonville National Historic Site. This commemorative park honors the experiences of all American Prisoners of War. Featuring Camp Sumter (Andersonville Prison), Andersonville National Cemetery, and the National Prisoners of War Museum, the site takes visitors on a journey back to Civil War times with tours and self-guided exploration of the grounds.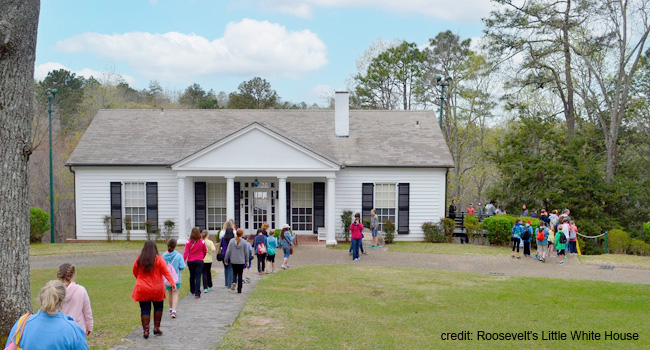 The Little White House was built in 1932 by Former President Franklin Delano Roosevelt while he was the governor of New York. He used the home as a second residence while swimming in the waters of Warm Springs hoping to find a cure for polio disease.
FDR's second home is now a nationally recognized historic landmark that has been preserved just as he left it. Groups can explore the building, as well as tour the grounds, the nearby FDR Memorial Museum, and more.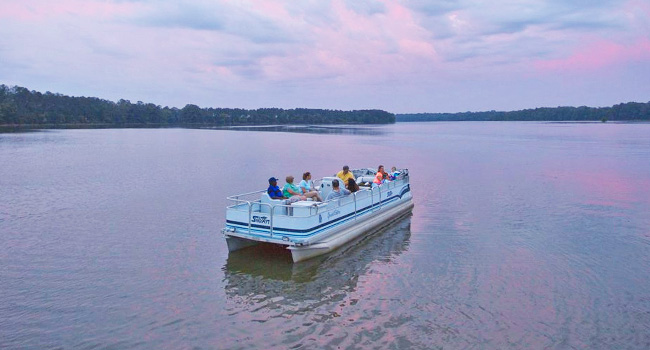 Does your group love water sports? Plan a fun- and sun-filled day at Florence Marina State Park. Situated at the northern end of 45,000-acre Lake Walter F. George—the park features picturesque views of the lake and surrounding terrain. Attendees will enjoy a variety of outdoor recreation both on land and in the water—including deep-water fishing, boating, and bird watching.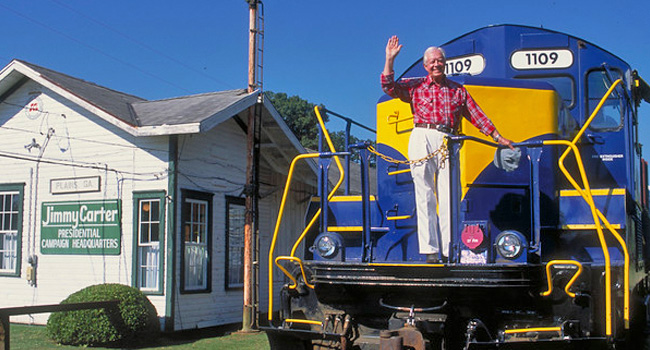 Columbus is not only near one historic landmark commemorating one former president, but two. The Jimmy Carter National Historic Site in Plains, GA, features the boyhood home, campaign headquarters, and more of the 39th leader of our great nation. Give your attendees a glimpse into the early life of Jimmy Carter to see where he grew up and managed his presidential run to become the notable figure he is today.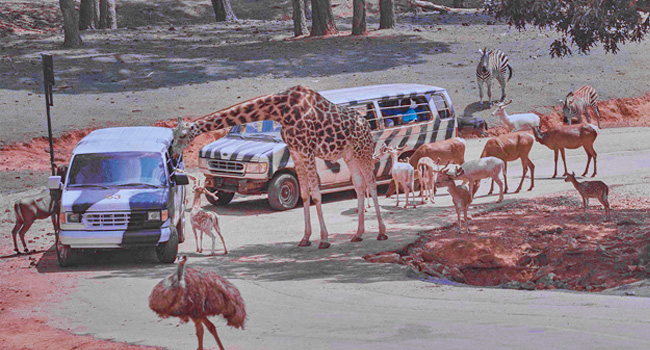 Take your group on a wildlife safari right here in the Peach State! A one-of-a-kind excursion, the Wild Animal Safari at Pine Mountain takes adventurers through a 500-acre park to see various species of exotic animals from five different continents—including giraffes, zebras, ostriches, and more.
After the safari, your attendees can take a stroll through the Walkabout Adventure Zoo™ or experience animal encounters at exhibits. Groups are sure to have an amazing time interacting and learning about beautiful creatures in the wild.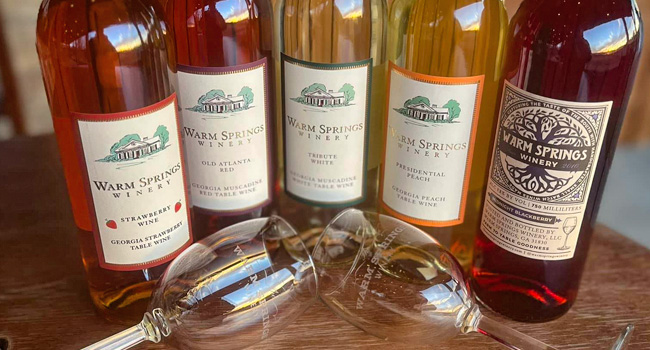 If you have wine aficionados in your group, they'll love touring or attending a tasting at the Warm Springs Vineyard and Winery. The location specializes in creating sophisticated muscadine wines from locally grown grapes, vinted and bottled onsite. Your attendees are welcome to try and buy different wines at the establishment, and we know they'll enjoy themselves.
Need help putting together a post-meeting travel plan for your group's visit to Columbus? Draw inspiration from our 72-hour sample itinerary to show them what our welcoming city is all about.
Let's Get Your Group to Columbus
Are you ready to take your attendees to our must-visit spots in Georgia's second-largest city? Reach out to our team of experts or submit your RFP to get started on planning your next meeting or convention in Columbus.