National Infantry Museum and Soldier Center
Map it!
View a map and get directions to this location!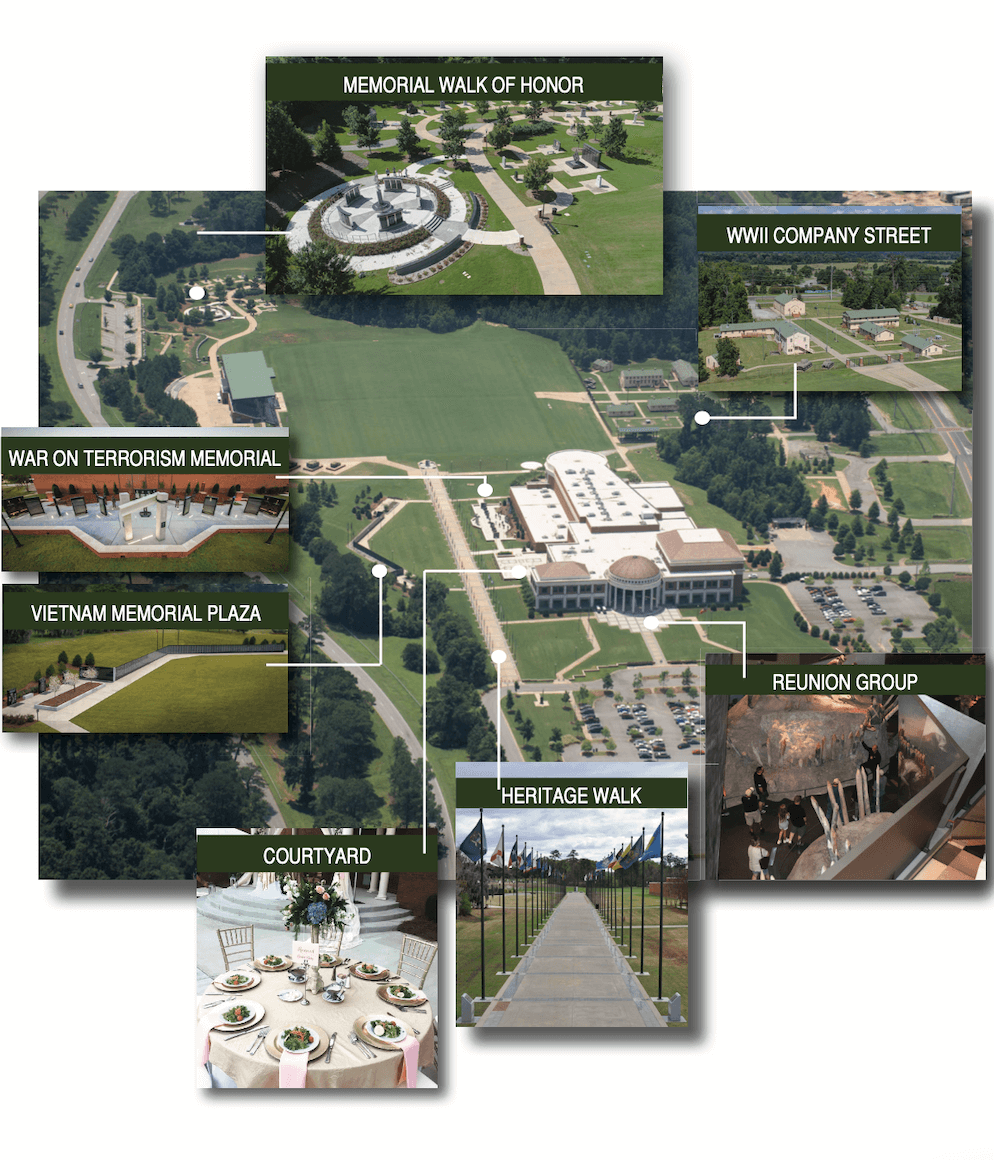 The National Infantry Museum and Soldier Center, voted USA Today's Best Free Museum and one of CNN Travel's 12 best military museums in the world, salutes American Soldiers in a world-class museum just outside the gates of Fort Benning. It is the only major museum in the country dedicated to the American Infantryman, and preserves one of the greatest collections of military artifacts. Its message – that freedom is not free – has been delivered tonearly three million visitors since its opening in June 2009.
The museum's era galleries chronicle Infantry involvement in conflicts since our nation's birth. There are additional galleries featuring Infantry training, Rangers, Officer Candidate School graduates, and Medal of Honor recipients. The museum's signature attraction is The Last 100 Yards, which takes visitors on an introductory journey through more than 240 years of Infantry history.
In addition to the museum, the 155-acre campus includes two major memorials: a ¾-scale replica of the Vietnam Wall and a memorial to the Global War on Terrorism featuring the names of all those killed in the conflict since 9/11 and a beam salvaged from the collapsed World Trade Center.
Other features of the museum and its 155-acre campus:
World War II Company Street
Memorial Walk of Honor
Heritage Walk, lined with flags and commemorative granite pavers
Giant Screen Theater
DownRange Combat Simulators
Rally Point Canteen
Fife and Drum restaurant
Soldier Store
* Admission to the museum is free, however, a $5.00 per person donation is suggested to help preserve the legacy of the US Army Infantry.