Columbus Dragonfly Trail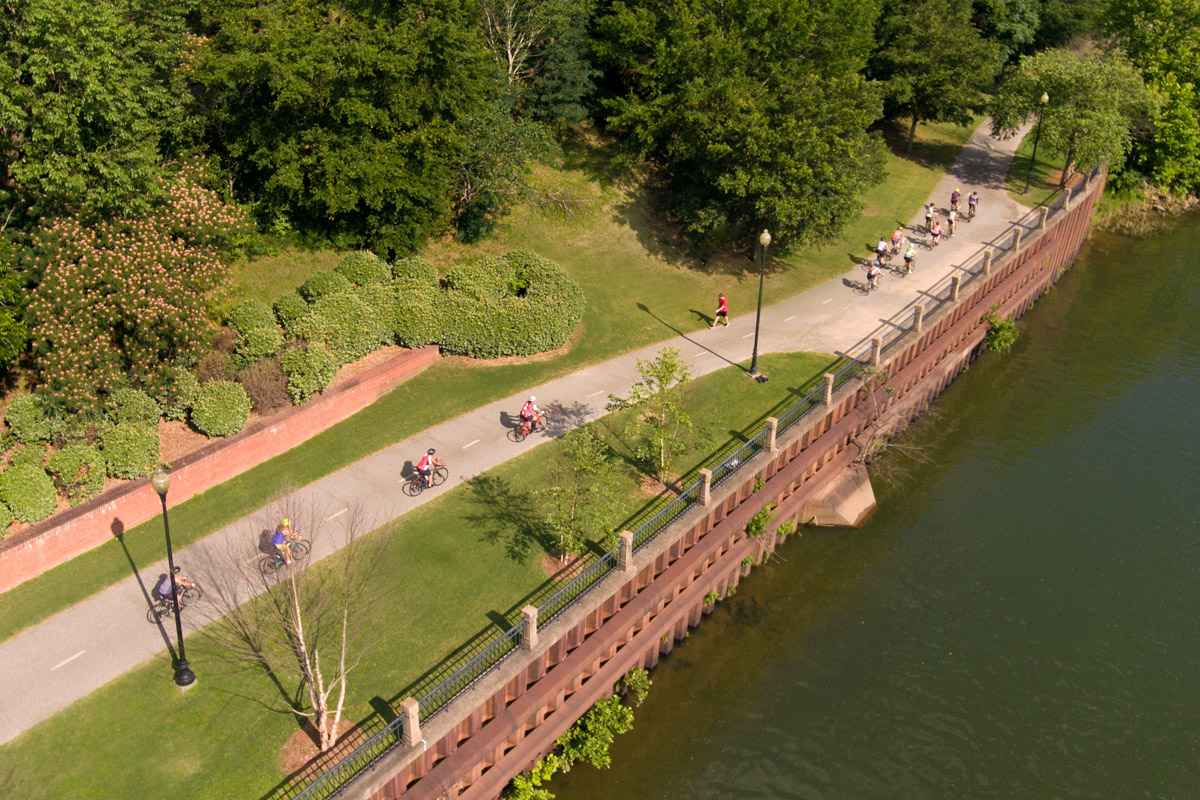 View Images (1)
Map it!
View a map and get directions to this location!
Columbus' Dragonfly Trail, part of the City's Rails-to-Trails project, is constructed on an abandoned railroad route. The Trail begins at the 14th Street Pedestrian Bridge and ends at Psalmond Road. The land was purchased by the Columbus Consolidated Government from Norfolk Southern Railroad. The project provides a 12-foot wide asphalt trail that includes two park and ride/rest areas (one near Hannan Magnet Academy and one across from Legacy Chevrolet). The project also involves improvements to several bridges, including the railroad bridge that crosses over I-185; and various hardscape and landscape improvements, such as benches, trash receptacles, and signage. Users will be able to access the trail at parks, numerous road crossings, and trail spur connectors.
In addition to making transportation a little easier and greener, the trail also offers a superb route for recreational bikers, joggers and walkers to enjoy daily exercise and the sights of Columbus.