All Out Inspired
Get the latest on events, ideas and ways to go all out in Columbus, Georgia!
Where Culinary Meets History: Columbus Eats Food Tours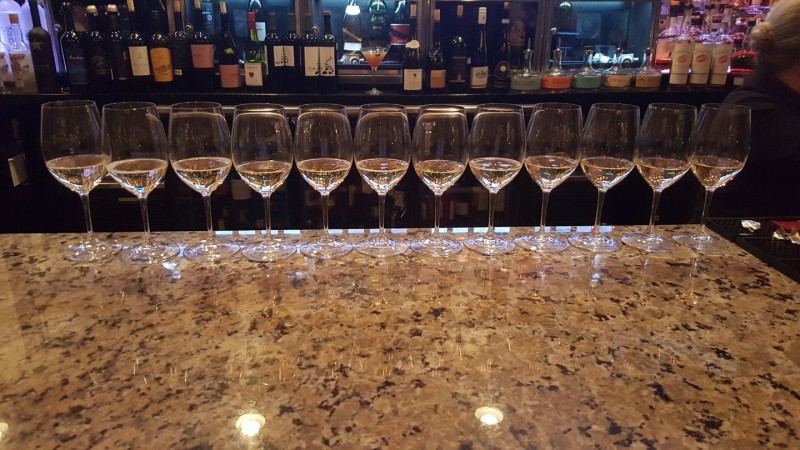 Imagine a history lesson that goes beyond a classroom, but actually immerses you front and center of the topic and provides tasty snacks and refreshing cocktails to boot. Columbus Eats Food Tours does just that and so much more.
Owned and operated by Shannon Zimmermann, a certified Food Tour Pro, this food tour gives visitors a taste of what locals are fortunate enough to experience every day. With a customized walking tour of Uptown Columbus, featuring food samples created by local chefs, specialty cocktails and drinks, you'll get a peek into local culture like never before.
Uptown Happy Hour Tour
Every Friday evening starting at 5:30, #ColumbusEats invites you to explore the finest bars and pubs Uptown has to offer. Adults 21+ will be introduced to beer, wine and specialty drinks at establishments unique to the city while engaging in a bit of local lore along the way! Your tasting options will include drink and appetizer pairings from the following three locations:
The Loft: Live entertainment is a Friday night staple at The Loft, so there's a chance you'll experience some artistic talent during your visit! The lively atmosphere, friendly staff and creative libations are sure to promise a good time.

Scruffy Murphy's: An authentic Irish pub and restaurant, Scruffy Murphy's offers up a varied selection of Irish beers and cocktails to be enjoyed along with live music featured every Friday and Saturday evening. The interior embraces elements styled after old world pubs, and it's a great place to kick back with a brew and enjoy the evening.

Nonic Bar & Kitchen: Also featured as a stop on the #ColumbusEats Uptown Food Tour, Nonic Bar & Kitchen is popular for its craft beer bar with 32 unique draught beers that are regularly rotated out to make room for new selections. With multiple pour sizes and varied flights available, this tasting location is sure to be a favorite!
Bites of Uptown Food Tour
In keeping with the theme of featuring local Columbus hotspots, #ColumbusEats invites you to join them on a culinary tour of Uptown Columbus every Saturday starting at 11:30am. Along the way, your guide will enlighten you with various historical trivia about the local area, all while introducing you to some of the city's most talented chefs. Modeled after the world's largest seasonal food tour held each year in Chicago, #ColumbusEats has put together an awesomeexperience suitable for all age groups. The tasting menu is comprised of selections from the following local favorites:
More information regarding these tours can be found on the Columbus Eats website, www.columbuseatsfoodtours.com. Make sure to photograph your experience and share it with your friends, tagging #ColumbusEats to encourage further support these local businesses.