All Out Inspired
Get the latest on events, ideas and ways to go all out in Columbus, Georgia!
'Tis the Season for Arts and Culture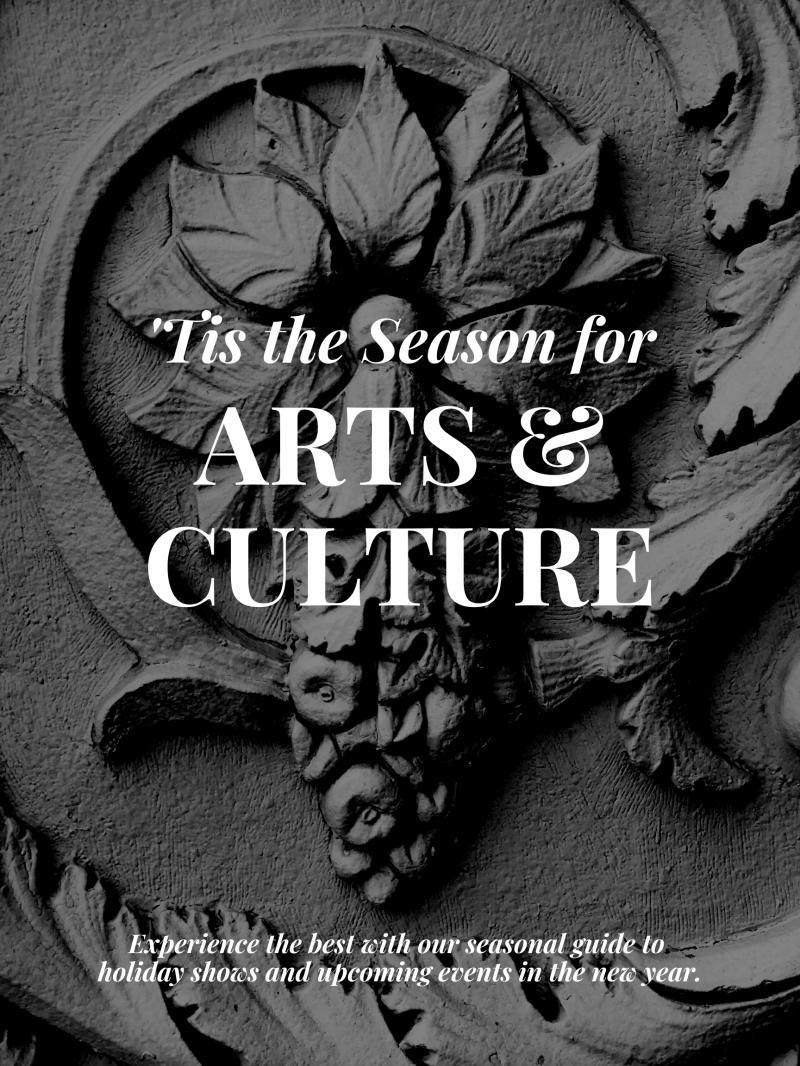 There are so many things to do this Holiday Season in Columbus, GA!
December events include the following:
1st Annual Christmas Celebration at Historic Westville in Columbus | December 7-21
The village will be decked with period décor, along with a variety of special events for the whole family!
Dec. 14- Annual Evening Christmas Celebration
Dec. 15 - Ornament Making
Dec. 21- A Day of Christmas Cheer!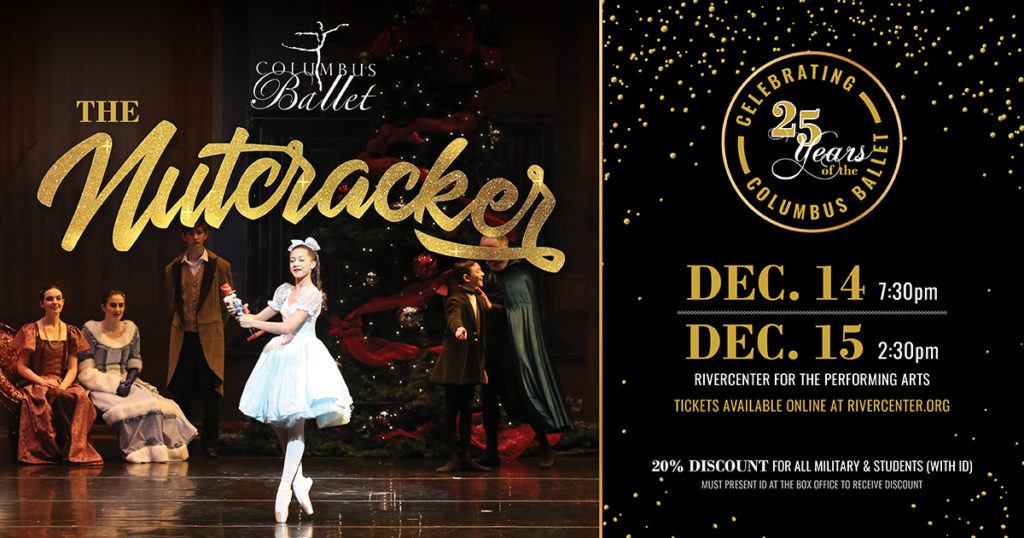 The Nutcracker | December 14 & 15 at RiverCenter for the Performing Arts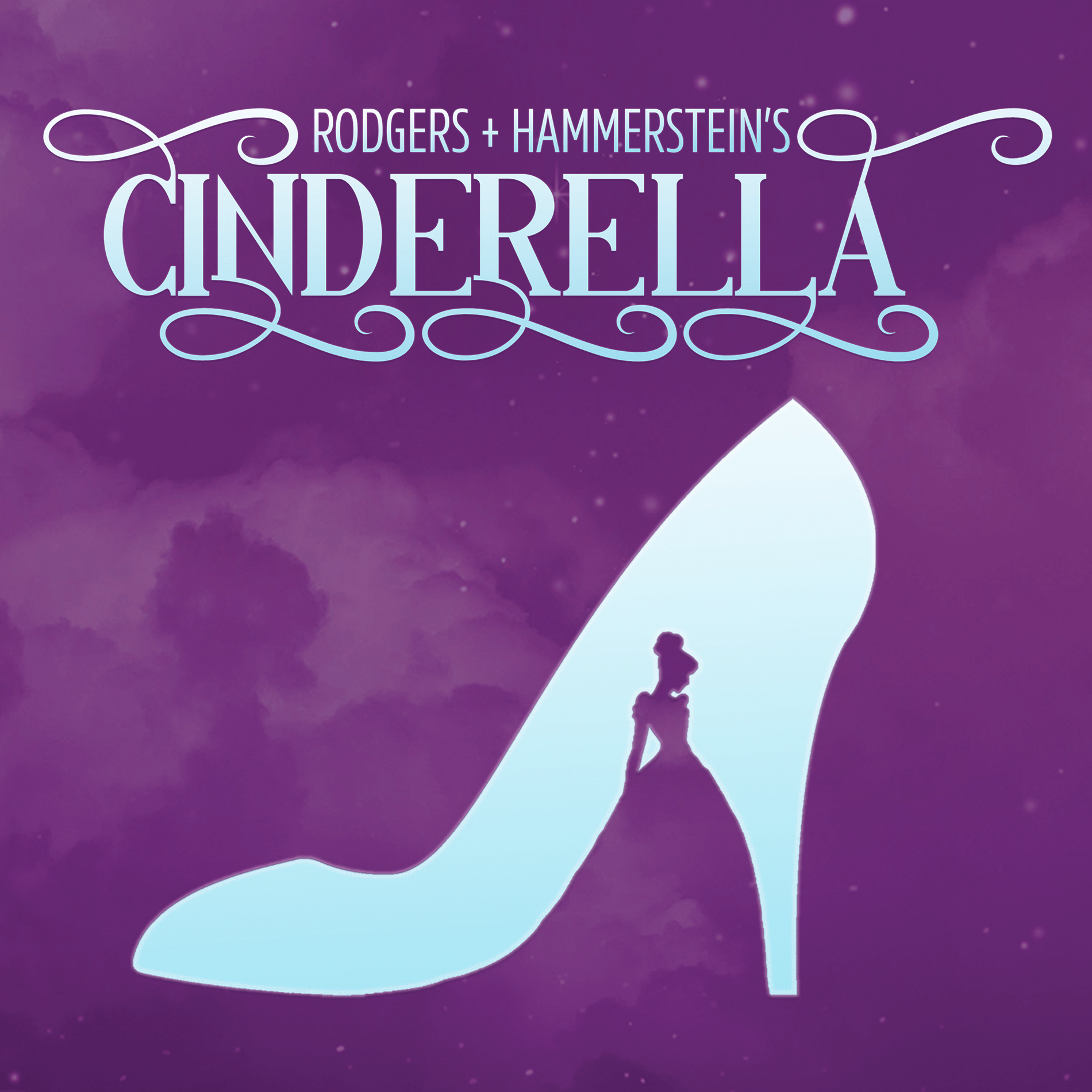 Cinderella | December 5 - 22 at RiverCenter for the Performing Arts
Rodgers + Hammerstein's CINDERELLA is the Tony Award®-winning musical that's delighting audiences with its surprisingly contemporary take on the classic tale.
Showtimes: December 5, 6, 7, 12, 13, 14, 19, 20, 21 at 7:30 p.m. & December 8, 15, 21, and 22 at 2:30 p.m.
Exclusive Cinderella Meet and Greet | December 15 & 22
Join the cast and crew of our Main Stage Musicals to take an exclusive behind the scenes look at our productions. These tours will feature a talkback with the cast, crew, directors/choreographers, and designers for our main stage productions for the 2019-2020 season. Meet in the Players' Saloon after the show to begin the tour and talk back. During the holidays, the tours will feature a sweet treat and a meet & greet with Cinderella from our holiday production.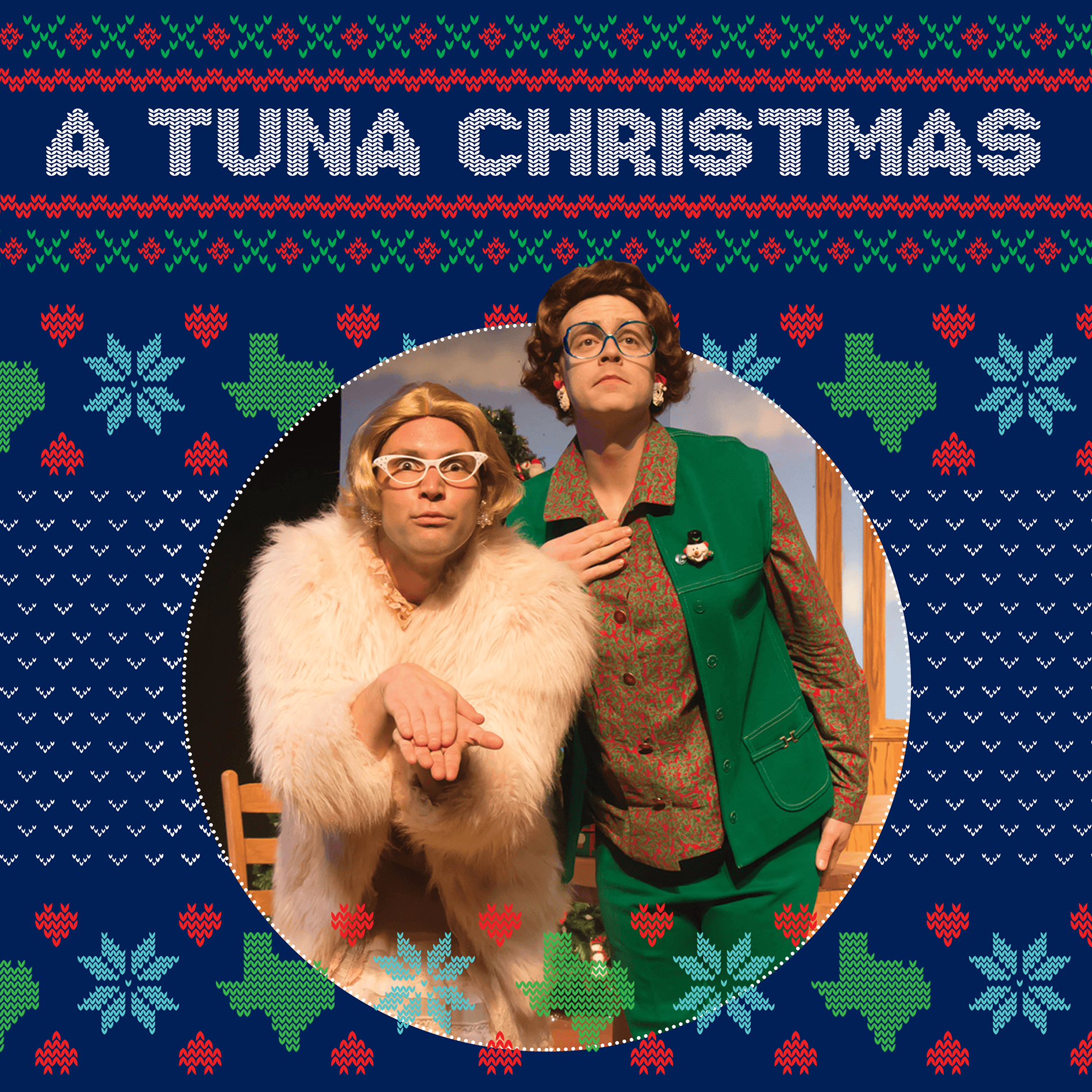 A Tuna Christmas | December 12-22 at The Springer Opera House
Over the past eighteen years, 45,000 otherwise normal people have paid perfectly good money to see two grown men in pantyhose. (Also cowboy hats, dresses, overalls and bouffant hairdo's). Two extraordinary comic actors portray twenty-one inhabitants in "Texas' third-smallest town", Tuna, where the annual Christmas yard-display contest has been plagued by a vandal known only as the Christmas Phantom. Socialite Vera Carp hopes to win for the fifteenth year in a row but she has stiff competition from Didi Snavely, the owner of Didi's Used Weapons and the sassy Tastee Kreme waitresses Inita Goodwin and Helen Bedd. Columbus' most popular show and a genuine Holiday cult favorite.
Columbus Christmas Lights Shuttle Tours | Nightly tours from Dec. 2nd through Dec. 25th. Tour times at 6 p.m. and 8 p.m.
Enjoy Columbus extravagant Christmas lights throughout the city. Visit various winter wonderlands including the famous Ludy's Christmas Light Spectacular! Play Christmas Trivia for prizes. Sing carols and have fun. This two-hour tour starts and ends at Lemongrass Thai & Sushi, 2435 Wynnton Rd, Columbus, Ga. Admission is $25 for ages 10 & up; Ages 3 to 9 is $15. A portion of the proceeds benefit the Children's Miracle Network.
January events include the following: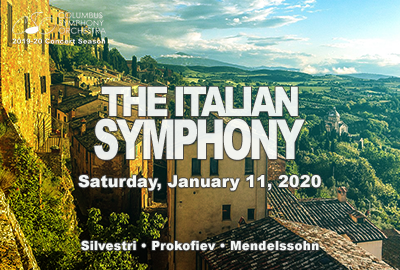 The Italian Symphony | January 11, 2020, 7:30 p.m. RiverCenter for the Performing Arts
A brilliant concerto by Prokofiev paired with a young man's impressions of Italy. It might be the next best thing to being there. Appropriate for ages 5+.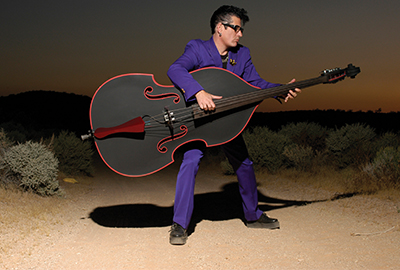 Lee Rocker of the Stray Cats | January 16, 7:30 p.m. RiverCenter for the Performing Arts
Lee Rocker made his mark singing, playing, standing on, spinning and rocking his giant upright bass as a founding member (along with Brian Setzer and Slim Jim Phantom), of the Grammy nominated music group The Stray Cats, Lee Rocker has been consistently touring, recording and performing around the globe since 1980 and has cultivated a fanatically loyal following of rockers, rebels and all types of music lovers. He is known for making his upright double bass appear as if it were a lightweight instrument as he spins, throws it in the air, catches and plays it on stages throughout the world. His concert show is a time for him to tell stories about his days on the road and in the music business for the last 35 years.
The Dream Lives: MLK Art Show | January 18, Columbus Convention and Trade Center
The Columbus Collective is honored to present our largest art show installation yet! With almost 8,000 square footage to fill, "The Dream Lives Art Show" will include hundreds of mixed media works by local, and very talented, artists right here in the Columbus area!
The show will be on display during the city's annual Martin Luther King Jr. Festival event happening Saturday, January 18, 2020 inside The Columbus Convention and Trade Center.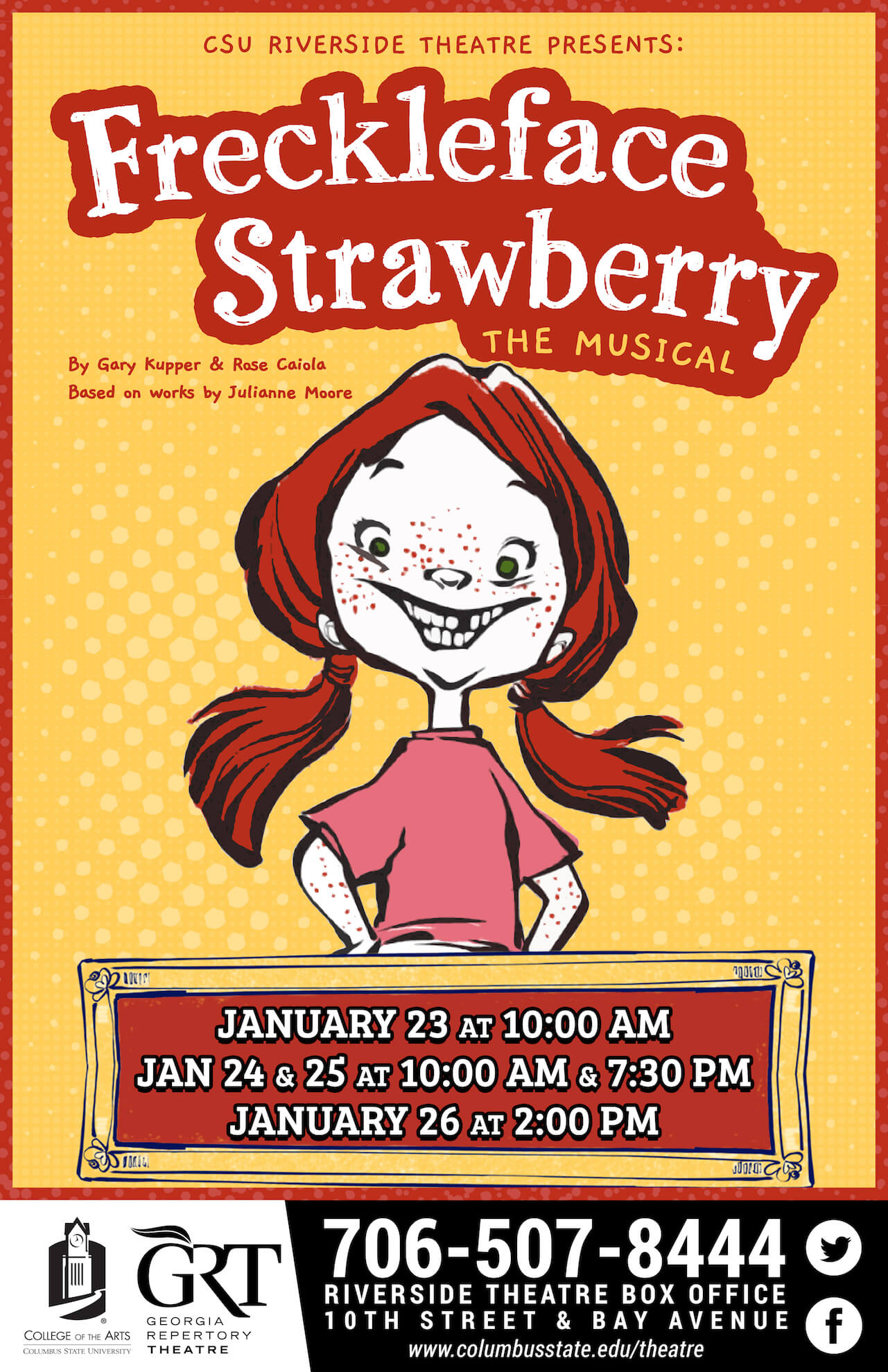 Freckleface Strawberry | January 23-26, Riverside Theatre
Based on the beloved best-selling book by celebrated actress, Julianne Moore, Freckleface Strawberry is a fun and touching family musical. Specifically created to perform for young audiences, families can step inside of the book's pages with Freckleface and friends as they learn to "love the skin they're in."
Showtimes: January 23 10:00 a.m., January 24 10:00 a.m. & 7:30 p.m., January 25 10:00 a.m. & 7:30 p.m., January 26 2:00 p.m.
Tickets: $12 adult, $10 senior/military/alumni, $6 children
In collaboration with The Columbusite
Written by: Carrie Beth Wallace