All Out Inspired
Get the latest on events, ideas and ways to go all out in Columbus, Georgia!
November 28, 2022
RiverCenter Hosts Three National Tour Launches Bringing $1.5 Million Economic Impact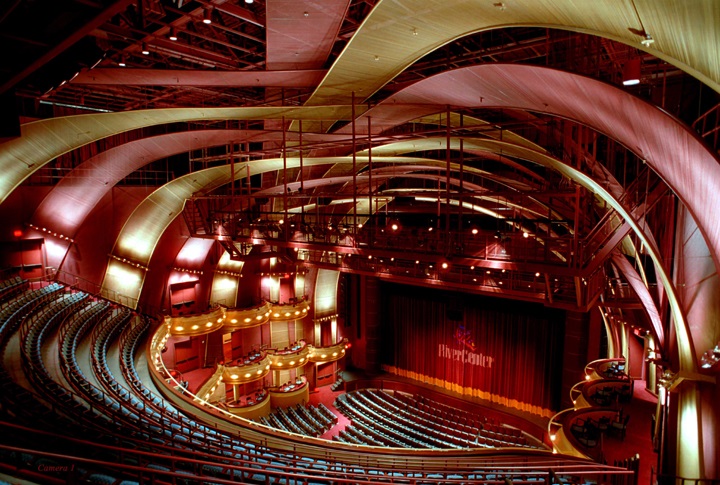 RiverCenter is celebrating 20 years of presenting world-class artists and national tours of Broadway shows to Columbus. How are they commemorating the milestone? With a phenomenal season that includes three debuts of Broadway national tours!
Of the many shows coming up this season, three stick out in a unique, special way and stand to benefit Columbus in more ways than one. Staying true to its mission to be a key player in the preservation of the social, economic and civic vitality of the region, the RiverCenter will host a total of three tour start-ups this season. This means the cast, crew and producers will be on site for approximately two weeks as they conduct their technical rehearsals and launch the new tours from the RiverCenter stage. This gives our Columbus audience a first viewing of these spectacular shows while bringing these groups to our city for an extended period of time.
"All of us at RiverCenter are as pleased as can be with this coming season," said RiverCenter Executive Director Norman Easterbrook. "Despite some nearly insurmountable challenges of the past couple years, RiverCenter is bringing world class, professional entertainment to the region. We are especially proud that we will be originating three national touring productions right here in Columbus – the national tours of Jesus Christ Superstar, A Magical Cirque Christmas and the outstanding Aquila Theatre education tour. These projects not only give area residents the opportunity to see the very first public performance of a fresh and new national tour, but also will have a significant impact on our local economy."
There is an intricate process to bringing a Broadway hit on the road to a new location. The technical crew has to bring in the sets and costumes and the tour travels with lighting rigs and sound rigs to ensure they have the same lighting design and sound design wherever they go. This makes it seamless for the sound and technical engineers to deliver the same product regardless of location. "These shows travel with four or five semis carrying all the things they need for the production, so it's kind of a complicated process and they need to have a fitting place for it all to work," said Easterbrook.
These shows allow the RiverCenter to not only sustain local employees, up to 25 a day for two weeks, but to also host traveling groups of up to 40 people staying at local hotels and eating at local restaurants. "It's a very low risk venture for the theatre, the return is always greater that is left in the community," Eastbrook noted, "Shows like this generate about a $1.5 million economic, that keeps flowing through the community and supports other trades around us."
RiverCenter has already hosted the national tour debuts of Jesus Christ Superstar and Magical Cirque Christmas this season. Next up? Aquilla Theater will be traveling here with two shows in January 2023: Shakespeare's Julius Caesar, targeted at high school ages, and in the evenings for general audiences, Pride and Predjudice.
Click here more more information on how you can attend the exciting FIRST performances of these amazing broadway tours in Columbus, Georgia.
Published in partnership with The Columbusite. Story by Blake Blackmon.
Categorized in