All Out Inspired
Get the latest on events, ideas and ways to go all out in Columbus, Georgia!
January 25, 2022
Plan An EPIC Couple's Getaway to Columbus, Georgia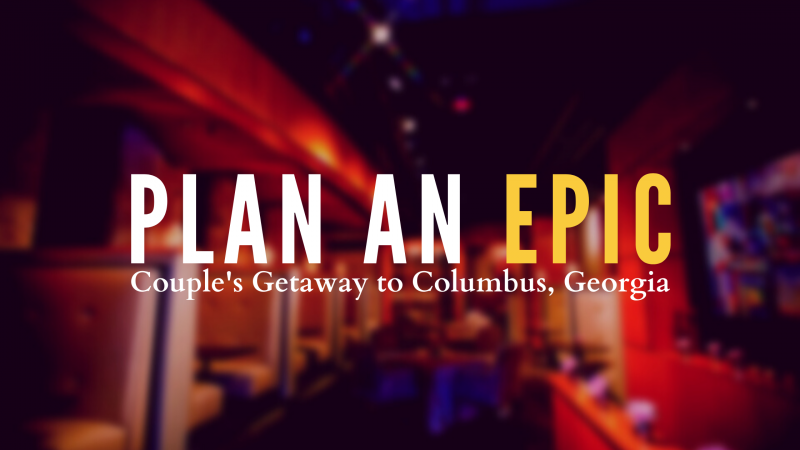 Columbus, Georgia is the perfect place for couples to #GoAllOut together this year! The city has become a hot destination for foodies and culture buffs of all ages. Its location along the Chattahoochee River also makes it home to some of the best outdoor adventuring in the region, and just upriver within walking distance are world class art galleries and a space center. It's true! Broadway tours, bourbon tastings, whitewater rafting, world class art galleries, four diamond dining, museums, and more... they're all waiting here for you and your loved one to discover together.
Need some inspiration for your trip? We've put together our top local picks for planning an EPIC Couple's Getaway to Columbus, Georgia? (Spoiler: We've included a bonus itinerary for those with limited time!)

Happy planning and thanks for traveling!
Where to Stay...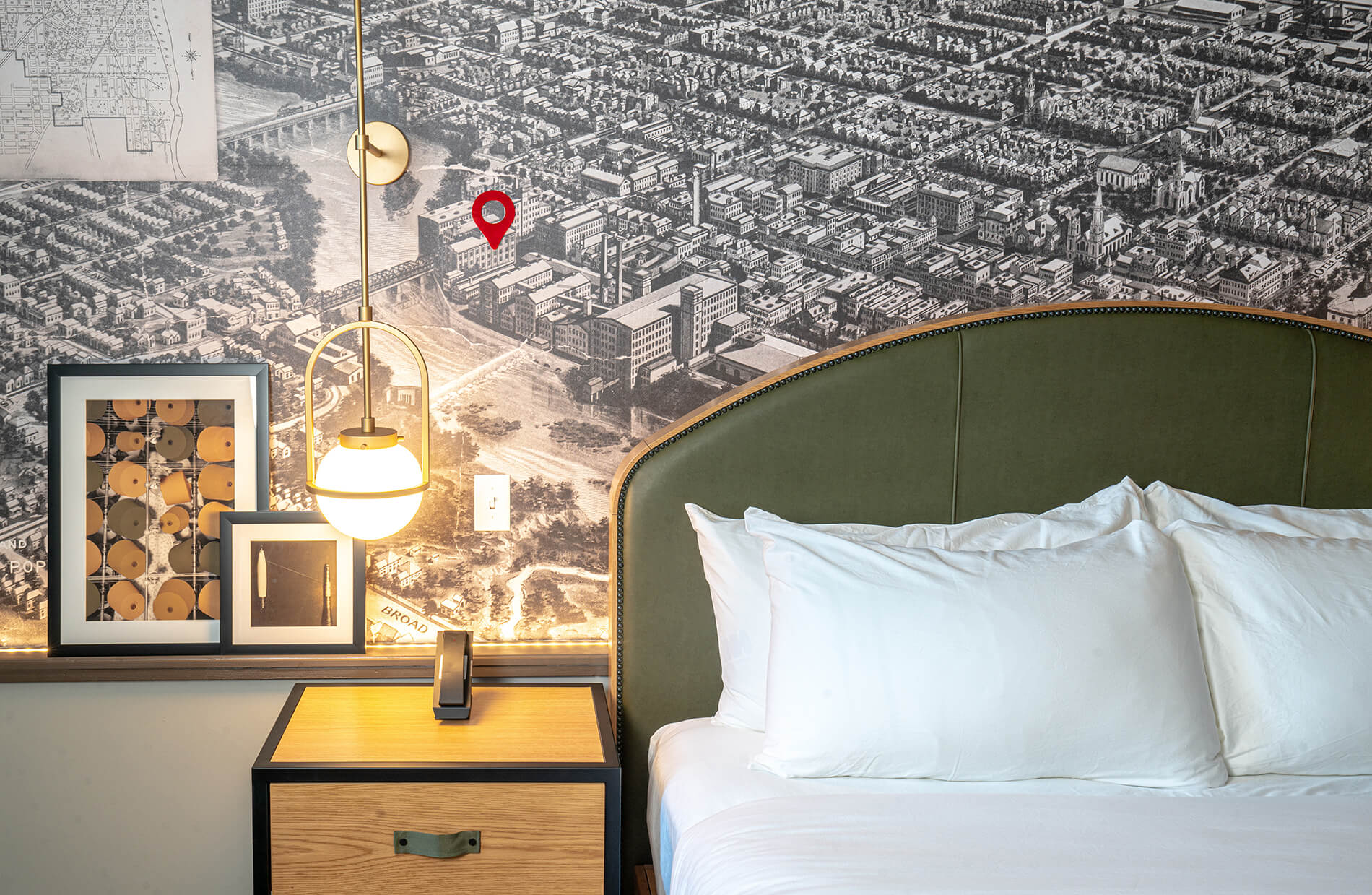 1870 Rothschild-Pound House Inn
AC Marriott
City Mills
Columbus Marriott
Hotel Indigo
View more hotel options here!
Where to Eat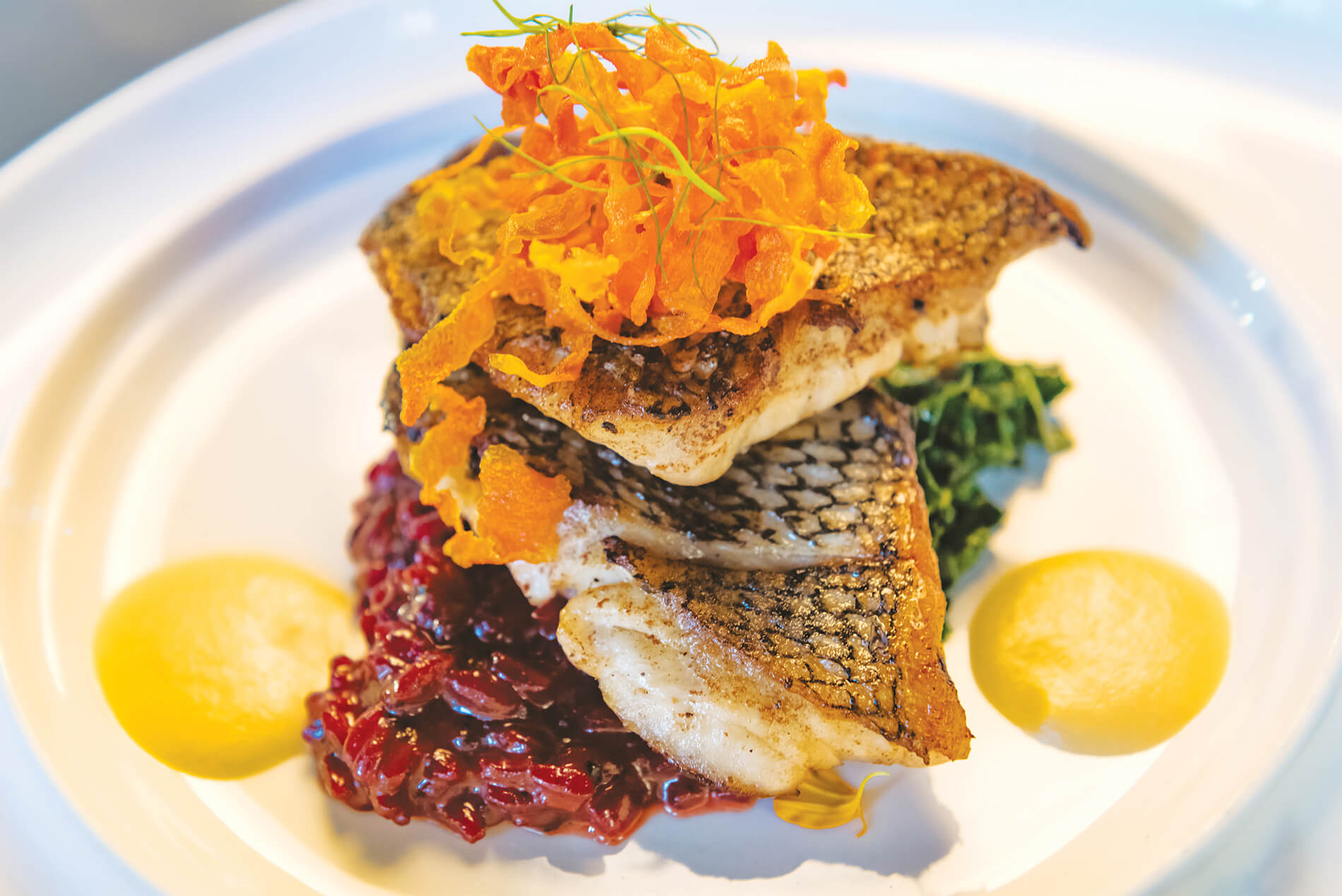 Dinner:
EPIC
The Animal Farm
Mabella's
Denim & Oak
11th & Bay
Morten's at Old Town
Stock Market Dueling Kitchens
Salt Cellar
The Loft
Nonic Beer Bar & Kitchen
Trevioli's

Lunch:
The Food Mill
Poke Sun at BANKS Food Hall
Jarfly Midtown
Parkers Pantry
Tuesday's Tacos
The Speakeasy
Bodega 1205

Breakfast:
The Bakeshop at BANKS Food Hall
Iron Bank Coffee
My Boulange
Fountain City Coffee
Ruth Ann's Restaurant
Midtown Coffee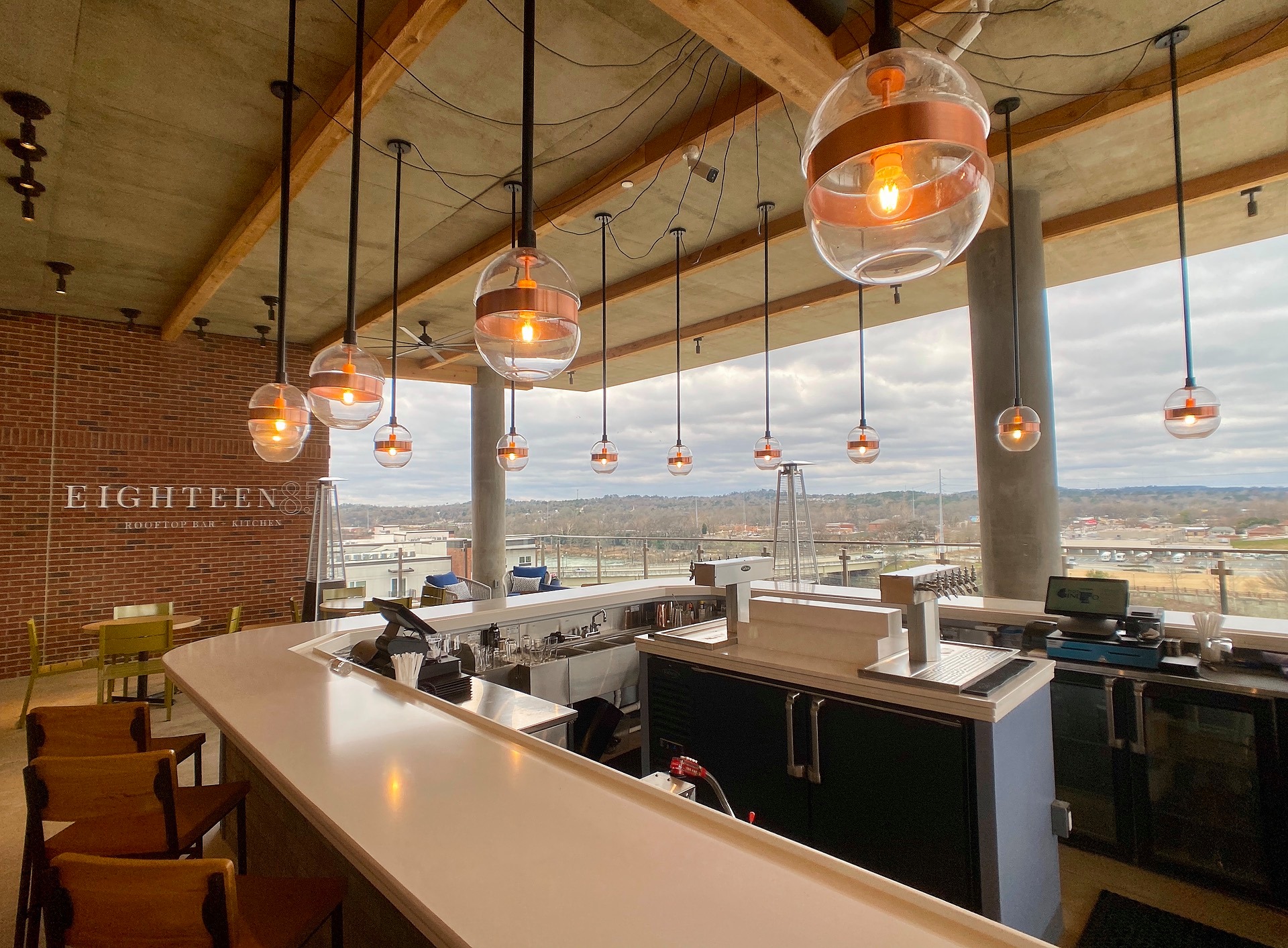 Just for Cocktails:
Eighteen 85 Rooftop Bar at Hotel Indigo
Jarfly Midtown
AC Marriott Downtown
Mabella's
Houlihan's at Columbus Marriott
What to do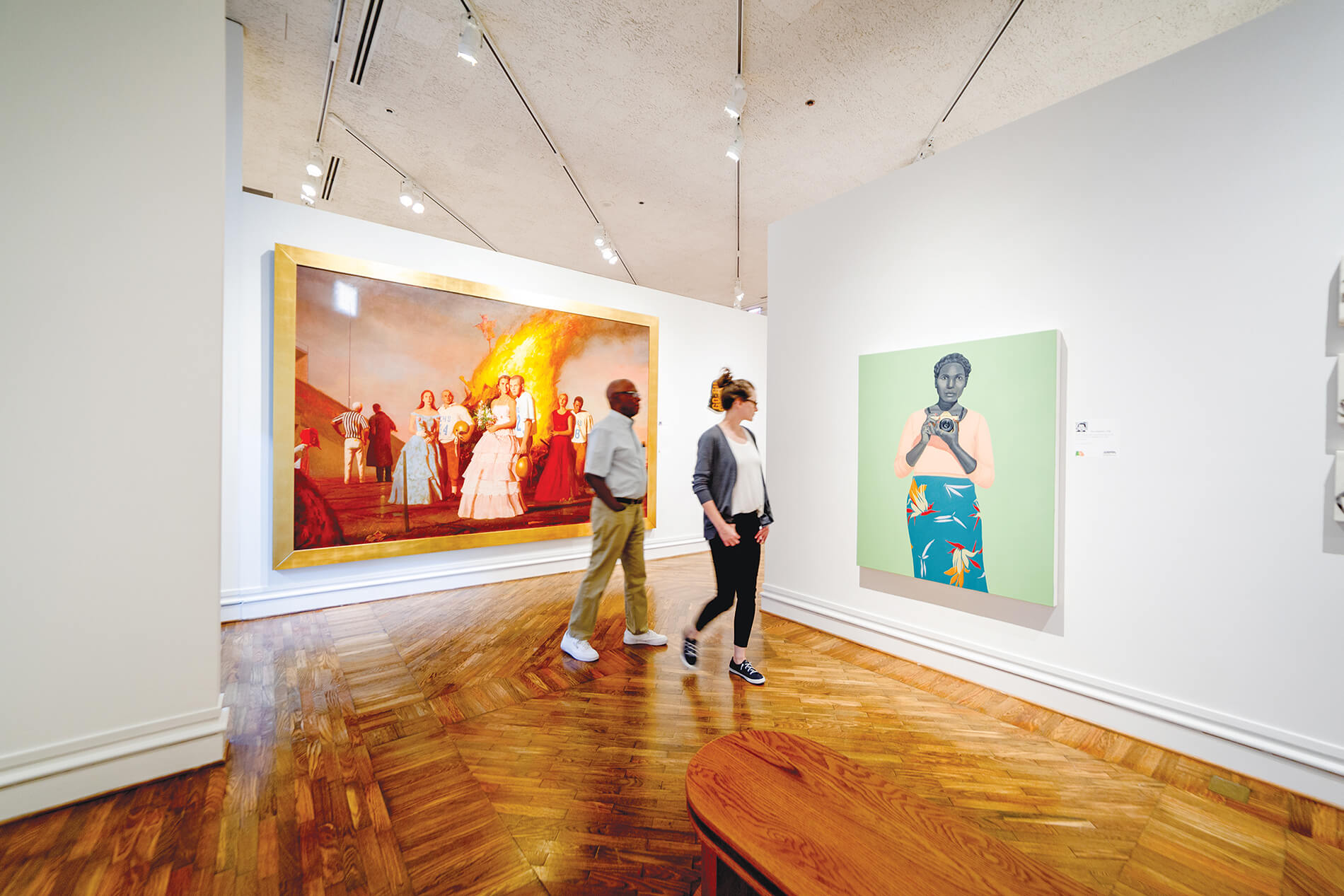 The Columbus Museum
The National Infantry Museum
The Bo Bartlett Center
RiverCenter for the Performing Arts
Springer Opera House
Columbus Symphony Orchestra
The Columbus Ballet
Columbus Civic Center
Whitewater Express (Rafting and Zip lining)
Ma Rainey House
Oxbow Meadows Environmental Learning Center
National Civil War Naval Museum

Bringing a Four-Legged Friend? Check out Frank's Faves (Dog Adventures in Columbus, GA) or head down to Fetch Park!
Only have 48 Hours? Here's an itinerary of must-do's!
Friday
Dinner: EPIC Chef's Table Experience (Advance reservations required!)
A Night of Arts & Culture: Attend a show at RiverCenter for the Performing Arts, Springer Opera House, CSU Riverside Theatre, a concert by the Columbus Symphony Orchestra, or catch live music at The Loft. Visit our event calendar to make your pick and get tickets!
After Hours: Cocktails at Eighteen 85 Rooftop Bar
Saturday
Morning: Visit the Market on Broadway
Breakfast: The Bakeshop at BANKS Food Hall (Try the cinnamon rolls!)
Morning Adventure: Hike Providence Canyon OR take a Whitewater Rafting Trip
Lunch: Pack a picnic from the market if you're headed to Providence Canyon OR grab lunch at Nōnic Beer Bar & Kitchen.
Afternoon: Visit the Bo Bartlett Center or The Columbus Museum to see the latest exhibits OR rent bikes and ride to the National Infantry Museum (Accessed via an 18 mile trail along the Riverwalk.)
Dinner: Mabella's Italian Steakhouse (Reservations recommended)
After Hours: 18th Amendment Speakeasy
Sunday
Breakfast: Get brunch at The Animal Farm and order the chef's favorite dish of the week.
Before You Go: Stretch your legs on the RiverWalk, OR hit an art exhibit or two on your way out of town.
-
Questions about what to do or where to stay? Call our Visitor's Center at 800-999-1613 for more information.
Developed in collaboration with: The Columbusite
Categorized in