All Out Inspired
Get the latest on events, ideas and ways to go all out in Columbus, Georgia!
Go All Out for Food Trucks and Amazing Street Food!

Spend the weekend in Columbus as we host the 5th Annual Food Truck Festival over Veteran's Day Weekend!
Don't you love street food? Food trucks? Those amazing little set ups with amazing offerings outside where you can see and smell what's cooking? Imagine a street fair full of outdoor mobile kitchens ready for you to walk by and take a taste! That's what will be available for the 5th Annual Food Truck Festival in Columbus on November 11th from 11am - 5pm.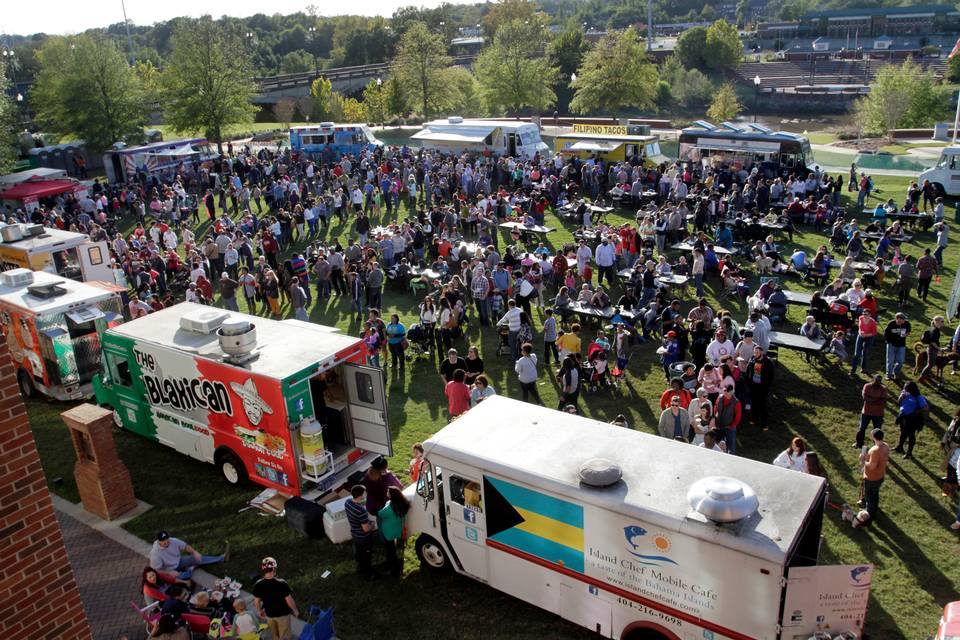 Uptown Columbus & Atlanta Street Food Coalition will host the 5th Annual Food Truck Festival in Columbus, Georgia. Join us on November 11th from 11am - 5pm as Woodruff Park and Dillingham Bridge transform into a Food Truck Mecca. 25 GOURMET FOOD TRUCKS will set up in our backyard with DJ Dave Arwood playing jams all afternoon! The full list of trucks to come soon, as well as libations in our craft beer garden!
Admission cost $5 per person; children 12 and younger are free. Please bring $5 CASH to the gate. Again, CASH ONLY.
With dozens of restaurants represented, this will be one of the tastiest events of the year! Come enjoy the long Veteran's Day weekend in Columbus and plan a visit to the National Infantry Museum at Fort Moore as well as many of the other attractions in the area. Take in a show on Saturday evening at Springer Theater or enjoy the cool evening a walk along Broadway Uptown. With great food, music, museums, theater, and so much else to do, Columbus provides the perfect getaway for you to "go all out" and enjoy the weekend!