All Out Inspired
Get the latest on events, ideas and ways to go all out in Columbus, Georgia!
Fall into Culture in Columbus, Georgia - October 2019's Top Events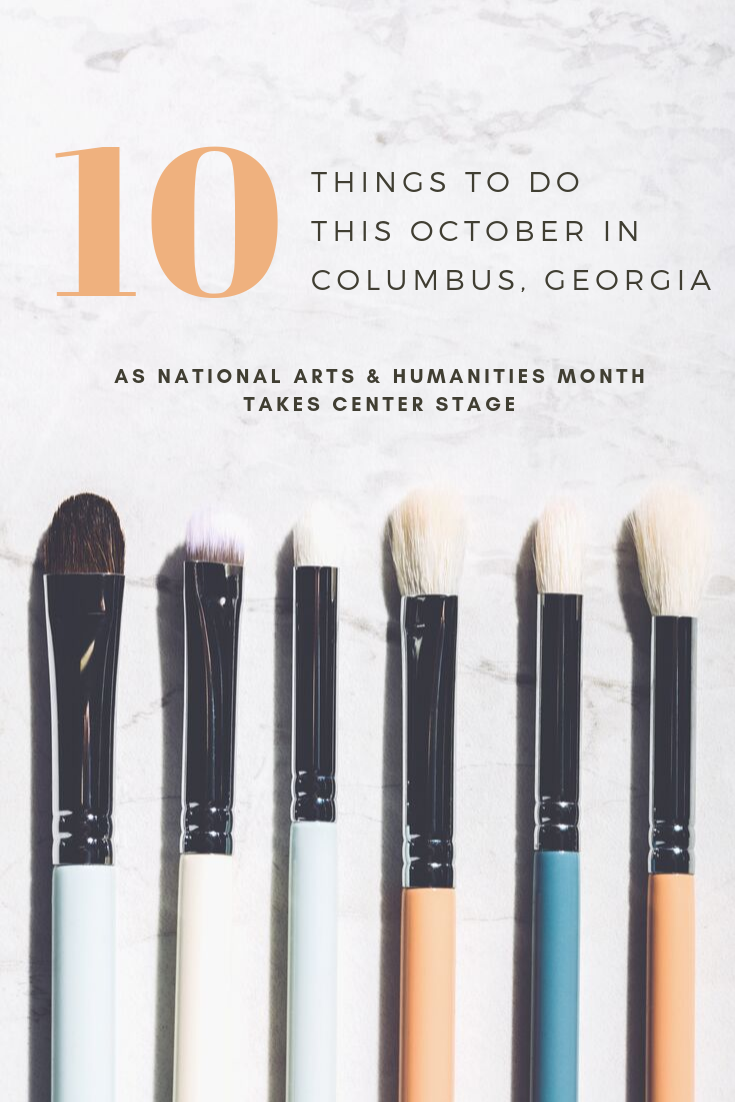 For the very first time, Columbus, Georgia is participating in National Arts & Humanities Month during October of 2019. The nation-wide event, created by Americans for the Arts in 1993, serves to bring awareness and support for the arts in communities across the country.
National Arts & Humanities Month holds over 30 arts & culture events taking place throughout the month of October. These events encompass everything from classical music concerts, to art lectures, children's theatre, and outdoor festivals.
ONE - Attend a Do Good Party Set in a World-Class Art Gallery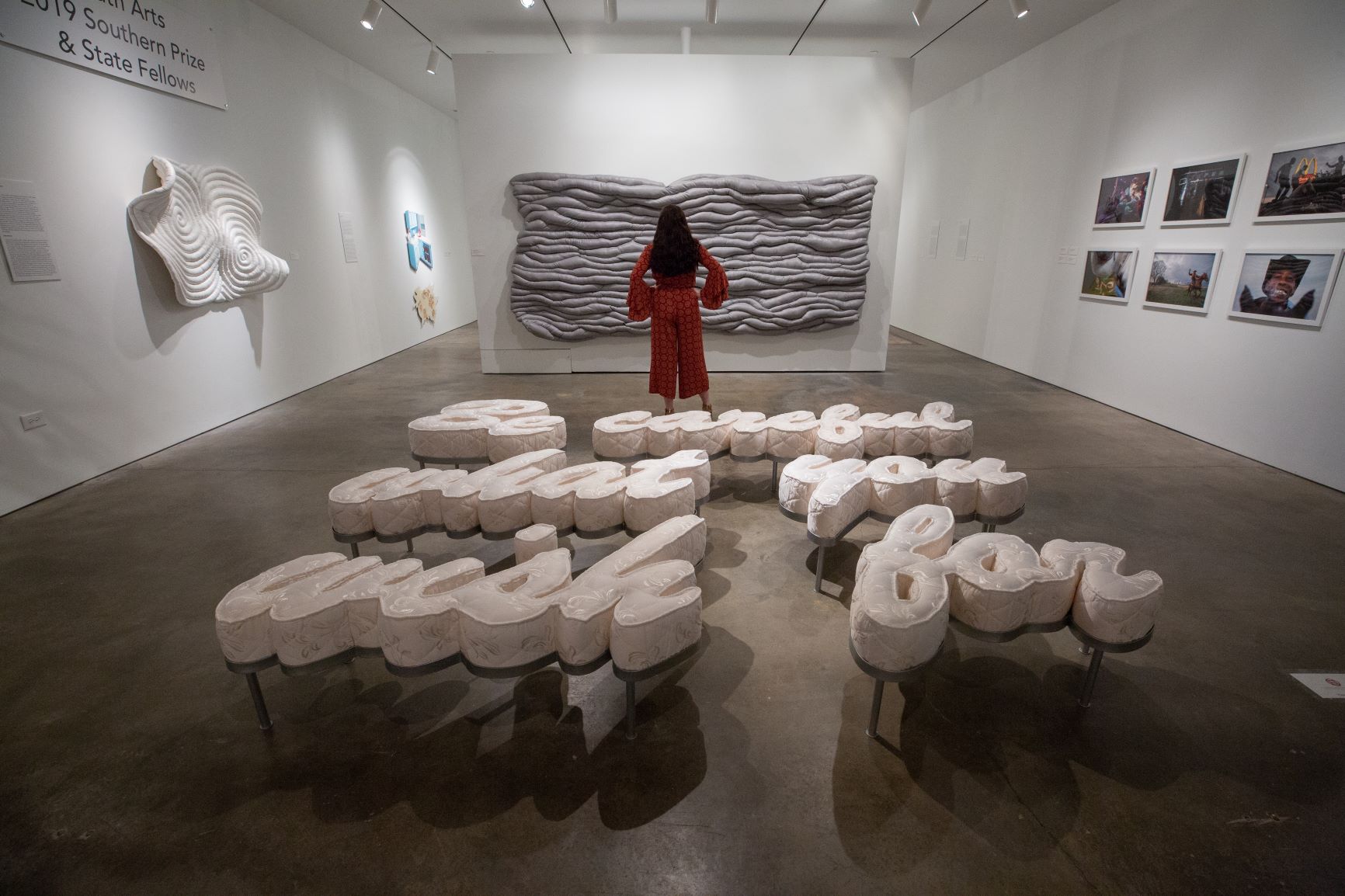 Evening at the Bo
October 17
Bo Bartlett Center
About the event: Columbus State University redefines their annual scholarship gala this year with a new event at the Bo Bartlett Center. Evening at the Bo has been developed to provide something for everyone, as evident in the event's multi-faceted design. In addition to local vendors and artists, the event will feature headlining band Los Coast.
TWO - Take Your Children to Georgia's State Historic Theatre to See 'The Rainbow Fish'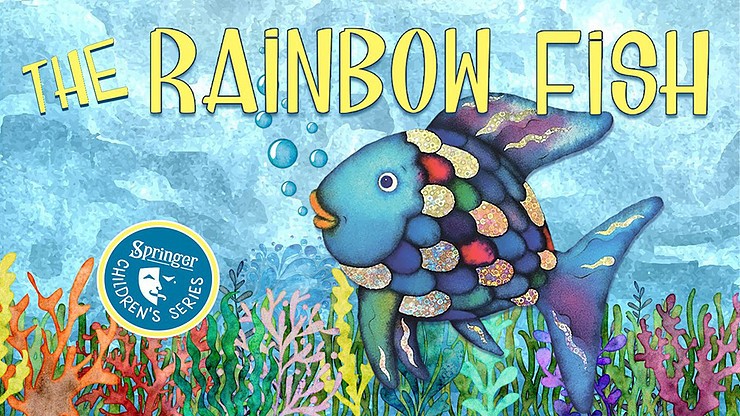 The Rainbow Fish
October 4-20
Springer Opera House
Based on the international bestselling children's book, Rainbow Fish is the musical story of the ocean's most beautiful, most shimmery fish. When Rainbow Fish refuses to share his vibrant shimmering scales, the whole ocean seems to turn against him for his vanity. Unhappy that no one adores him anymore, the Rainbow Fish seeks out the wise Octopus who helps him understand that it is far more valuable to be admired for being kind than it is for being beautiful.
THREE - Visit the Local Cemetery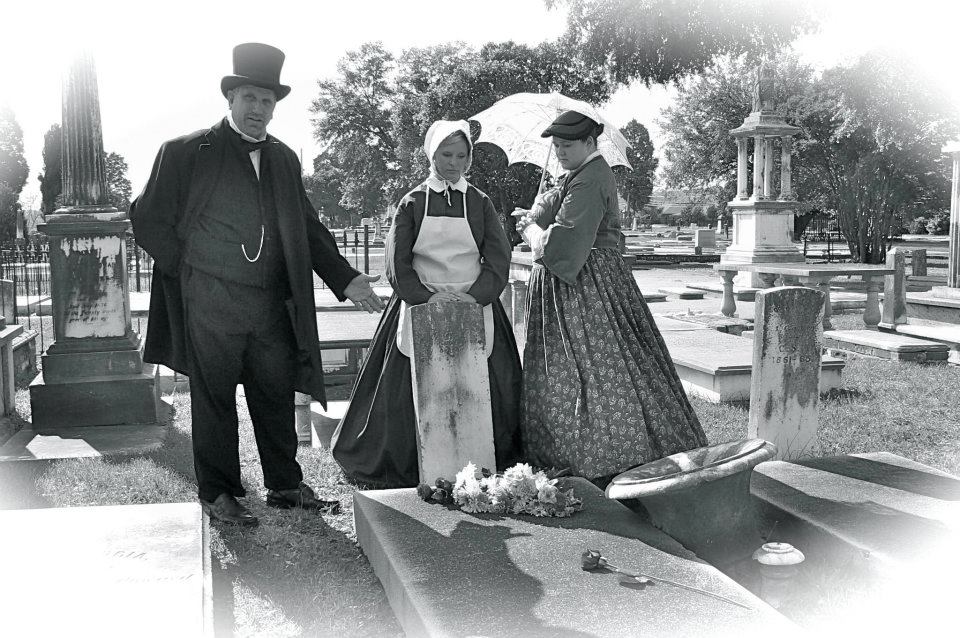 Historic Linwood Foundation Fall Ramble
October 17, 2019
Linwood Cemetery
Go on a tour through Linwood Cemetery. The theme of the Ramble this year is Murder and Mayhem.
FOUR - Head to The Columbus (Art) Museum for the Largest Annual Fall Festival in the Region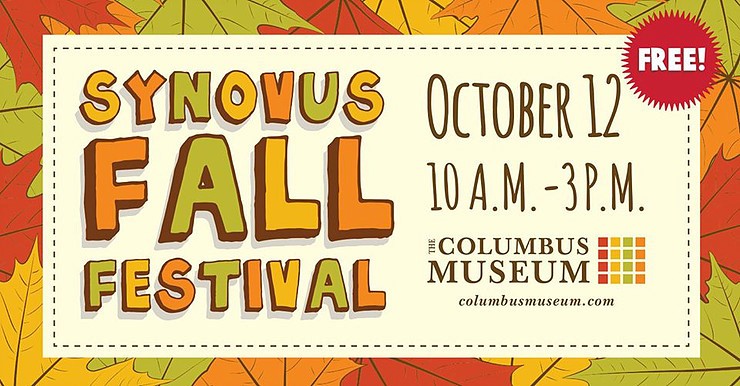 Synovus Fall Festival
October 12, 10 a.m. - 3 p.m.
The Columbus Museum
FIVE - Sample Bourbon Amidst Fall Blooms and Get a Chance to Win a Bottle of Pappy Van Winkle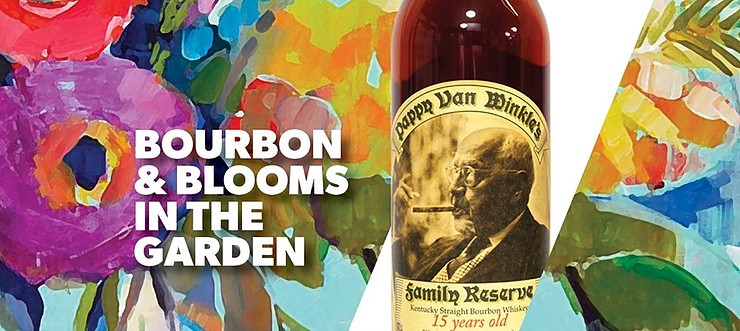 October 15, 6:30 p.m.
Columbus Botanical Garden
SIX - Watch a National Broadway Tour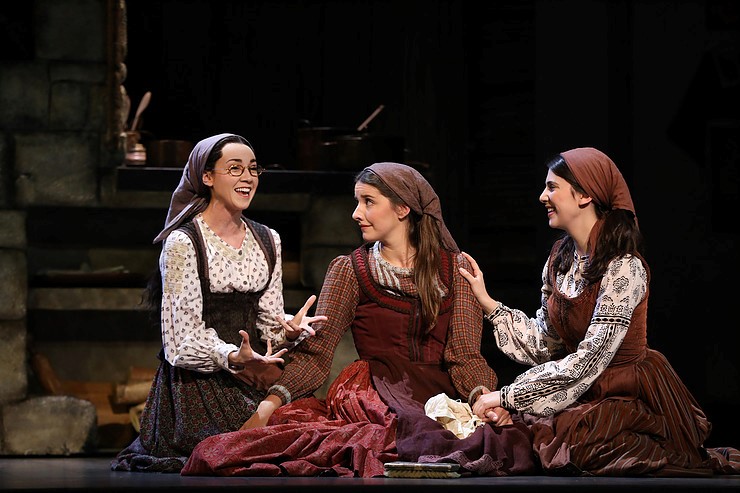 Image by Joan Marcus. Courtesy of RiverCenter for the Performing Arts.
Fiddler on the Roof
October 23-24
RiverCenter for the Performing Arts
SEVEN - Ghost Hunt Aboard a National Civil War Naval Ship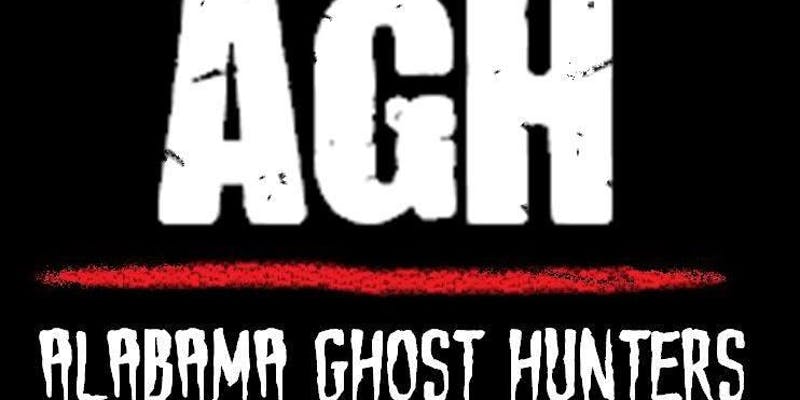 October 26
National Civil War Naval Museum
Join the Alabama Ghost Hunters on October 26, 2019 at the National Civil War Naval Museum in Columbus, Georgia for a paranormal Investigation. This 4 hour, private event includes a tour of the museums most haunted locations and equipment and tutorial for guests who will be guided by team members from AGH. Come out and join us for a night of ghost hunting in one of Georgia's most haunted museums!
EIGHT - Watch an Orchestra Go Out of This World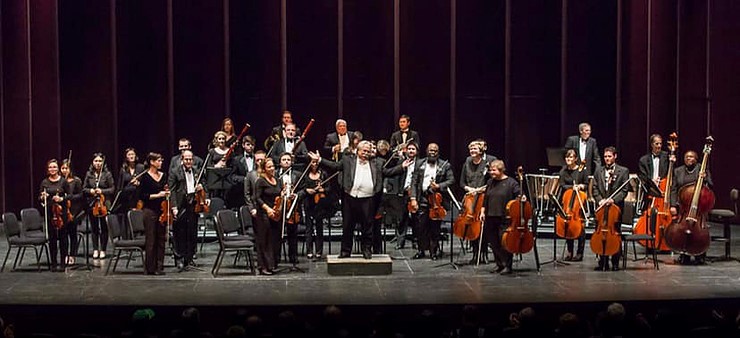 Image courtesy of the Columbus Symphony Orchestra
CSO Lost in Space
October 26
RiverCenter for the Performing Arts
After failing his astronaut's exam, Maestro Del Gobbo defies NASA and takes the entire orchestra into outer space. Unfortunately, they are now lost! The concert includes music from space-themed favorites such as The Planets, 2001: A Space Odyssey, Star Trek, Aliens, Apollo 13, Star Wars, and much more.
NINE - Head to PASAQUAN to See the Region's Largest Collection of Visionary Art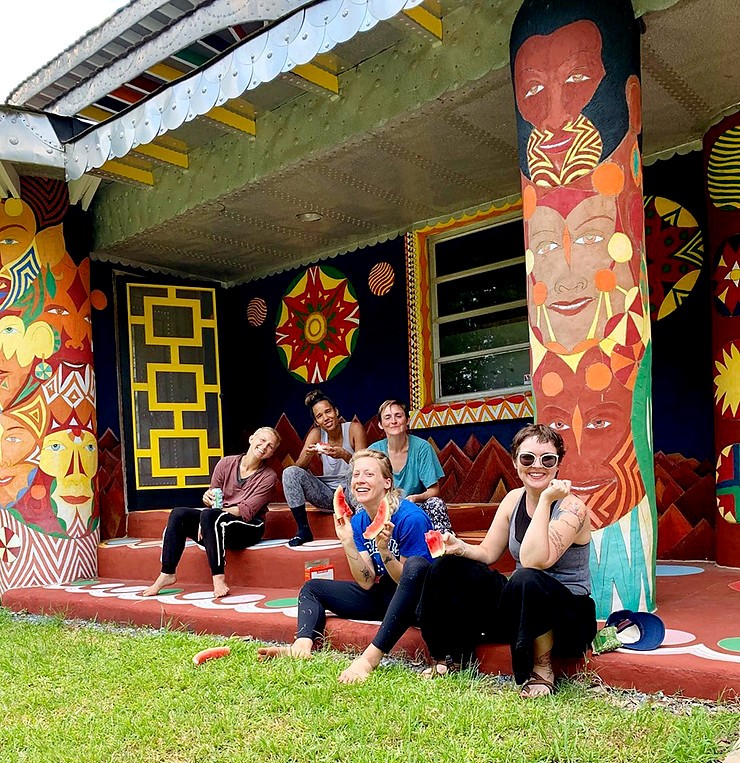 Image credited to Friends of Pasaquan. Original photographer unknown. Know who to credit? Kindly let us know and we'll add the credit immediately.
An easy twenty minutes from Columbus, Pasaquan is a must-see for any visitor to the region. Recently having undergone a multi-million dollar renovation due to a partnership between Columbus State University and the Kohler Foundation, Pasaquan is the site of renown visionary artist Eddie Martin (St. EOM). Visit the site to see thousands of restored original pieces of art, and learn about the artist's life and work from the site's caretaker Charles Fowler.
Open Friday, Saturday, and Sunday: 10 a.m. to 5 p.m. Suggested Contribution: $10 Adults, $5 Seniors, $3 Students. Closed during federal and bank holidays and the months of December and July.
TEN - Spend Halloween with Your Date at an Art Show in a Historic Building (Costumes Welcome!)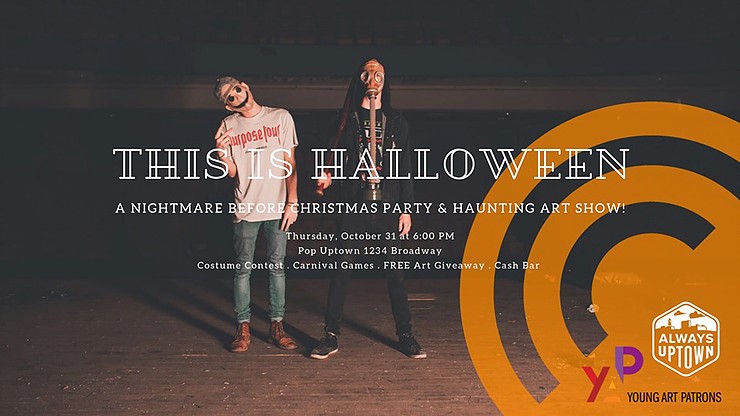 October 31
POP Uptown
It's a Halloween art show, in a renovated historic building in downtown, with a theme based on "A Nightmare Before Christmas", featuring a costume contest, carnival games, and a cash bar. Need we say more?!
Looking for more ideas?
Here is a collection of all of the arts & culture events taking place during National Arts & Humanities Month:
October 4-20 The Rainbow Fish, Springer Opera House
October 10 Midtown Mingle, St. Elmo House
October 12 Synovus Fall Festival, Columbus Museum
October 12 CSO Brandenburg Concertos, RiverCenter for the Performing Arts
October 14-16 Columbus Botanical Garden Gala
October 15 Tuneful Tuesdays, Bo Barlett Center
October 17 A Night at the Bo, Bo Bartlett Center
October 17 Linwood Ramble, Linwood Cemetery
October 17-19 Audience Building Summit, Springer Opera House
October 18 Yuriy Leonovich, cello, Legacy Hall, RiverCenter
October 19-20 Schwob Concerto Competition, Legacy Hall, RiverCenter
October 22 Katrin Meidell, viola, Legacy Hall, RiverCenter
October 23-24 Fiddler on the Roof, RiverCenter for the Performing Arts
October 24 Death by Chocolate, National Civil War Naval Museum
October 25 Choral Conductor Cabaret, Legacy Hall, RiverCenter
October 26 Solo Duo, Legacy Hall, RiverCenter
October 26 CSO Lost in Space, RiverCenter for the Performing Arts
October 27 Organ and Friends, Legacy Hall, RiverCenter
October 29 YOGC Fall Concert, RiverCenter for the Performing Arts
October 29 Salon at Six, Illges House
October 31 Columbus Collective Halloween Art Show and Party, Pop Uptown