Top Group Dining Spots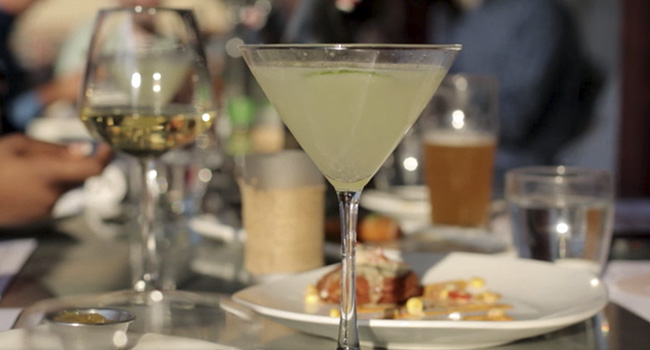 Here in Columbus, GA, you can choose from an array of award-winning restaurants, eclectic eateries and al fresco options sure to please any group's palate. Experience a group dining scene unlike any other when you meet (and eat) in Columbus.
Many Columbus restaurants are located within just 10 minutes of the Columbus Georgia Convention & Trade Center and offer ample space to accommodate small or large-sized group dining experiences — from reception areas to room rental availability to full buyouts.
* = Restaurant with outdoor seating/space available for al fresco dining opportunity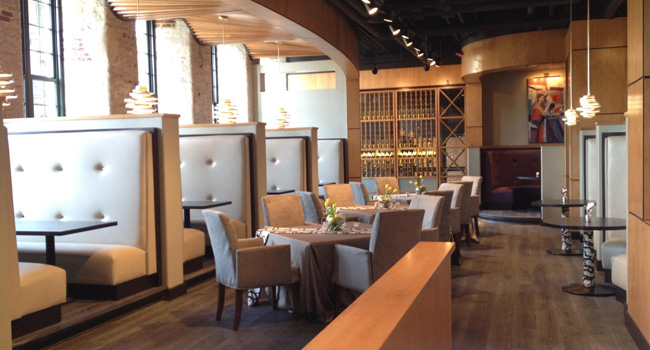 Located in the heart of Uptown Columbus, EPIC Restaurant is a 4-diamond restaurant that offers a top dining experience in a warm and elegant space available to rent out for private events, making it ideal for a group dinner or small reception. Groups can also take advantage of EPIC's event management and catering services to provide food and beverage during meetings and events.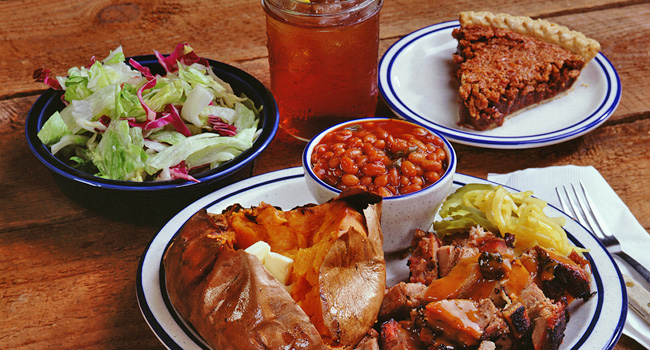 Give your attendees a true taste of the South at Country's Barbecue — with on-site catering and dining able to host business luncheons, reunions and more, no matter the size of your event.
Saltcellar is one of Columbus' newest restaurants that can accommodate large party sizes ideal for your group to discover the art of fresh, bold flavors. Attendees can enjoy specialties in a comfortable atmosphere with a historic flair.
First opened in 2015, Mabella features uncharted flavors in a dynamic menu as an Italian Steakhouse. The multi-level restaurant offers several seating options, from big parties to bar seating.
The outdoor dining areas for Mabella and Saltcellar are located behind the restaurants and nearly next-door neighbors, so it's best to mention them together.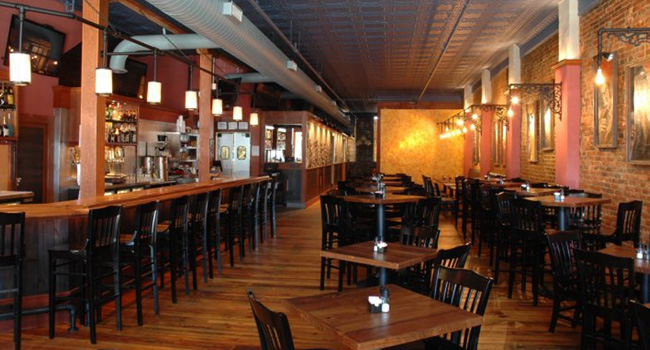 Located in Uptown Columbus, The Loft is a restaurant, bar and venue dedicated to quality, entertainment, food and fun for groups to enjoy. The venue also offers a private upstairs event space ideal for small welcome receptions, happy hours and networking.
Fun Fact: Mabella Italian Steakhouse, Saltcellar and The Loft are three phenomenal downtown restaurants all owned and operated by the same two people, Tom Jones and Buddy Nelms.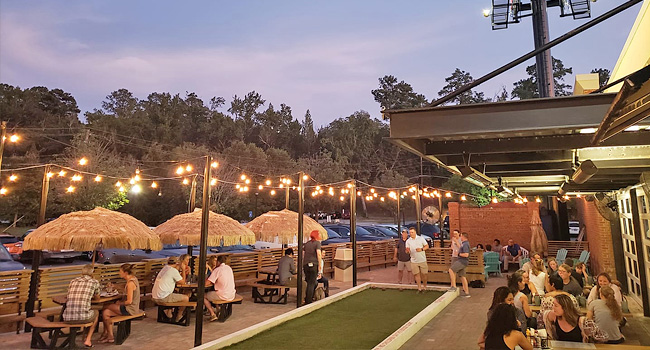 The Midtown restaurant, Jarfly, is known for its patio dining and eclectic menu and is a great place to order a little bit of everything and share with your group.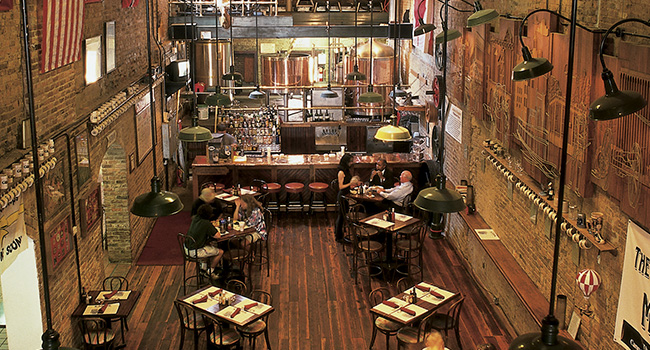 Located on Broadway in the heart of Uptown Columbus, Cannon Brew Pub is a microbrewery known for its beers and burgers. Both are perhaps best enjoyed from the restaurant's sidewalk tables or its balcony overlooking Broadway.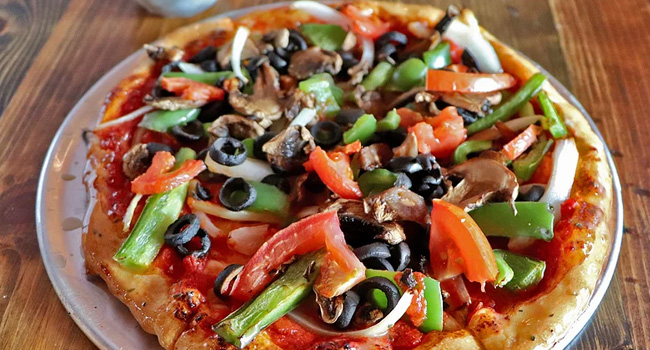 Bring your group to My Boulange & The Tower, an upscale-casual cafe and wine bar serving oven-baked pizzas and pastries all baked in-house. This charming dining spot located in the heart of Uptown Columbus offers many different options for those looking to have a leisurely group brunch or host an event at the French-style eatery.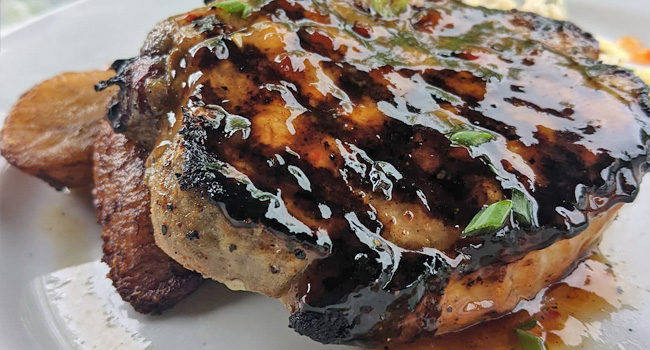 Headed by a chef who happens to be a Columbus native, Wicked Hen in Midtown features modern technique and fresh, natural regional fare. Groups can enjoy a private dining area and deck, located on the second floor of the restaurant, which can accommodate up to 45 seated guests. Groups may also reserve the entire restaurant or the Courtyard for a large indoor-outdoor event.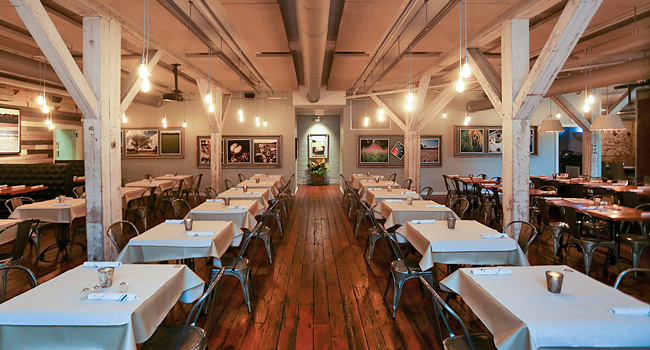 At 11th and Bay, groups can enjoy fresh, creative cuisine inspired by Southern hospitality in a rustic modern setting situated in an old cotton warehouse. There are several dining options at the restaurant — from the spacious open dining room adorned with vintage aesthetics to watching the sunset over the Chattahoochee River while dining al fresco on the patio or around the fire pit.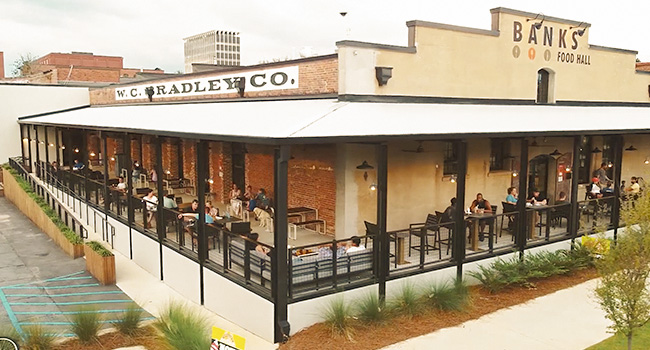 On the banks of the Chattahoochee River, Banks Food Hall is a great option for dining outdoors with larger groups. There's a little something for everyone thanks to a variety of vendors serving up versatile cuisine.
Hotels' On-Site Bites & Delights
Delicious food and convenience pair effortlessly at these Columbus hotels' on-site restaurants.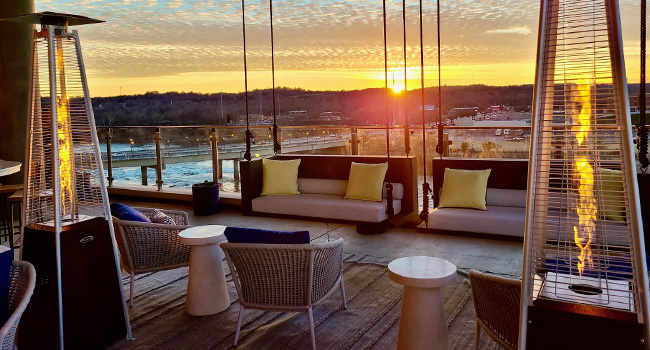 Denim & Oak is a farm-to-table riverfront restaurant located in the newly open Hotel Indigo Columbus at Riverfront Place in Uptown. Groups can dine riverside as they unwind and relax in this remarkable restaurant. Before or after dinner, enjoy a locally inspired craft cocktail upstairs at Eighteen 85 Rooftop Bar, perfect for a small group dinner or outdoor cocktails overlooking the beautiful Chattahoochee River.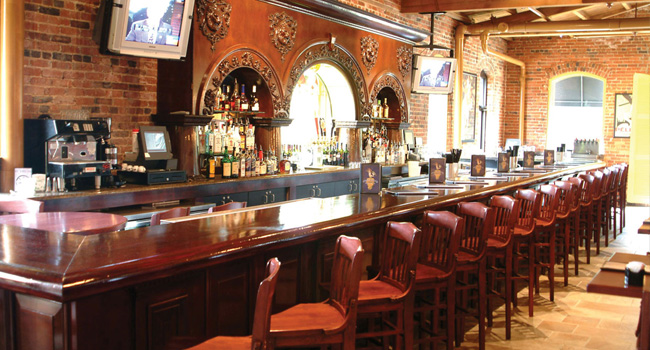 Houlihan's at the Columbus Marriott hotel in Uptown has become one of the most popular restaurants in Columbus. Praised for its location and space, the on-site restaurant is ideal for groups meeting at the Convention Center. Houlihan's also has a large patio, providing an open-air option for welcome receptions, happy hours and networking events.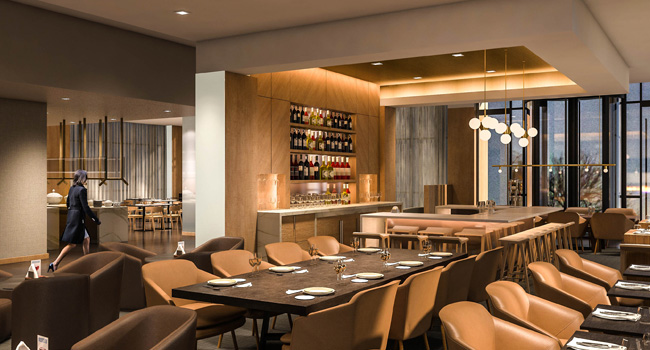 AC Kitchen and AC Lounge
Also new to Columbus' Uptown Entertainment District, the AC Hotel by Marriott Columbus Downtown gives your group the opportunity to taste the flavors of Europe, from breakfast in the AC Kitchen to cocktails and tapas in the AC Lounge®, enjoy European-inspired flavors that are perfectly curated, poured and plated.
Notable Munching Options Worth Mentioning
Check out some of Columbus' top new food spots for quick bites and delicious delights, all within 10 minutes of the Columbus Georgia Convention and Trade Center.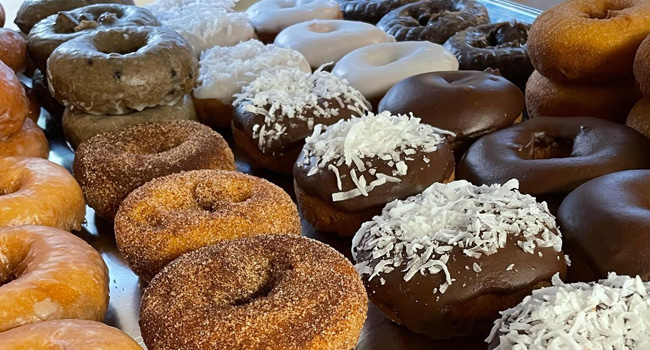 Do your attendees want something sweet to start their morning of meetings? Then you donut want to miss out on the tasty and always fresh treats made at Veri Best Donuts. Less than a 10-minute walk from the Convention Center, the popular Columbus doughnut shop recently reopened its location on Broadway on July 1.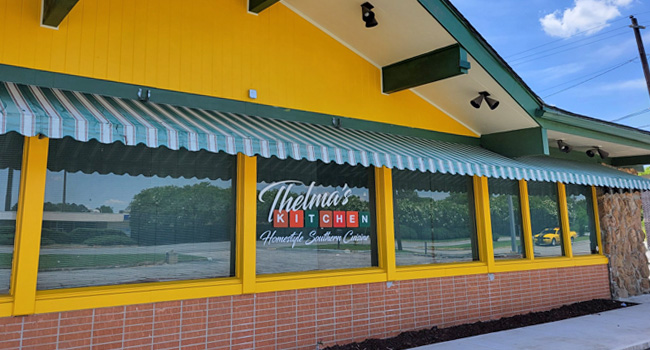 New to Columbus, Thelma's Kitchen opened its doors serving up soul food and second chances. Just a quick 10-minute drive from the Convention Center, the restaurant offers hearty Southern comfort cuisine while providing a genuine sense of community and a continued effort to give others a second chance.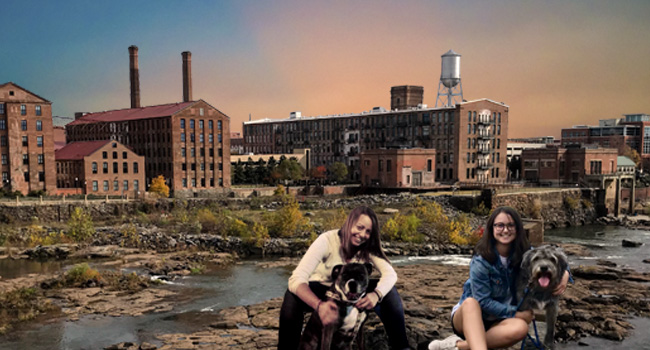 A Team of Local Foodies To Help You Plan
Whether your group is traveling to Columbus for a meeting, convention, special event, or reunion, the VisitColumbusGA team can provide you with professional services and guided expertise to help plan exceptional group dining experiences — both indoor and outdoor!