5 Tips for Choosing the Perfect Meeting Venue
Looking to plan your next meeting in Columbus, GA? Great! Not sure which of our destination's venues would be the best fit for your group's size, interests, and budget? No worries, we've got you covered!
Here are five helpful tips to consider when choosing the perfect event space in Georgia's second-largest city.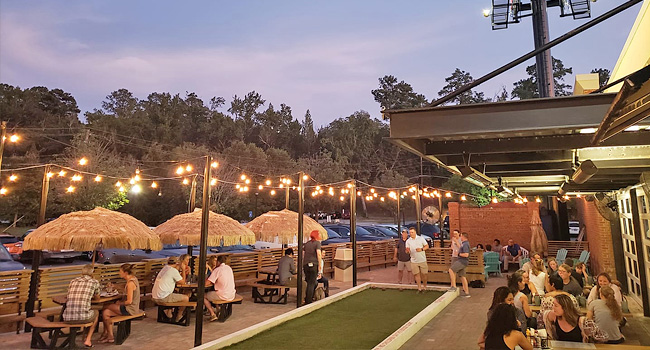 1. Consider Convenience. Look For the Right Location.
With a variety of meeting facilities within a short distance of each other, Columbus' four unique districts offer flexible event spaces to accommodate groups—putting your attendees in close proximity to hotels, restaurants, and entertainment options.
Uptown District
The walkable Uptown Entertainment District is the place to meet, stay and play for your group. This historic area boasts over 500 hotel rooms, restaurants, breweries, shops, arts and entertainment venues, attractions, and more.
Northlake District
Situated north of Uptown, the Northlake District is a meeting planner's dream come true. It offers over 1,300 hotel rooms, upscale shops and boutiques, fine dining restaurants, and easy access to I-185 and two major highway systems.
Midtown District
Conveniently placed in the middle of all that Columbus has to offer, Midtown District is where groups can fly into the Columbus Airport, features 1,600 quality hotel rooms and state-of-the-art meeting venues, plus restaurants, top attractions, and more.
Victory District
Located south of Uptown Columbus, the Victory District is a great destination for military reunions and groups with its affordable hotels, over 750 rooms, and more.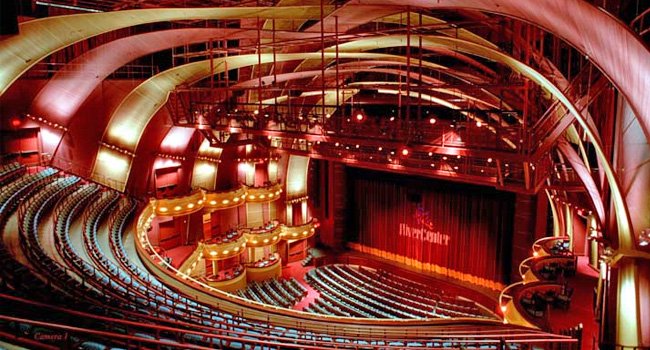 2. Select a Venue with Enough Space
Choosing a meeting venue or convention facility in Columbus that is large enough to accommodate your attendees comfortably is essential to pulling off a successful event. Once you know or have an idea of how many attendees are participating, Columbus' variety of spacious venues makes it easy to narrow down the perfect place to plan your event—big or small. Acting as a liaison between meeting planners and our partners, our VisitColumbusGA team can assist you throughout the site selection process, as well.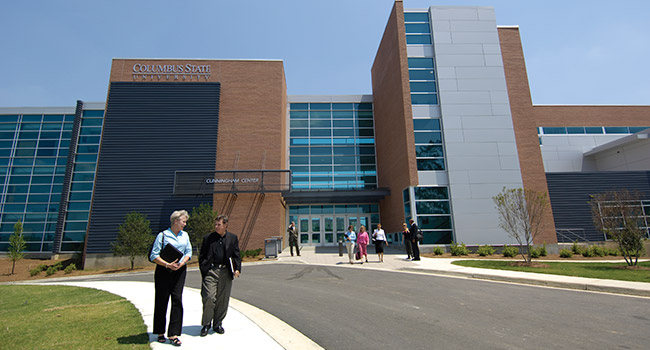 3. Ask About Amenities & Services
You want your meeting to be memorable, and one important way to do that is to ensure you and your attendees have all the right tools to keep handy when you need them. Take advantage of the outstanding convention services available to you when planning a meeting in Columbus.
Site inspection arrangements
Itinerary Assistance
Off-Site Banquet/Special Event Coordination
Hi-Res Image Database
Press Kits
Local Media
AV Presentations on Attractions
Spouse Programs Assistance
Tour Guides
And More!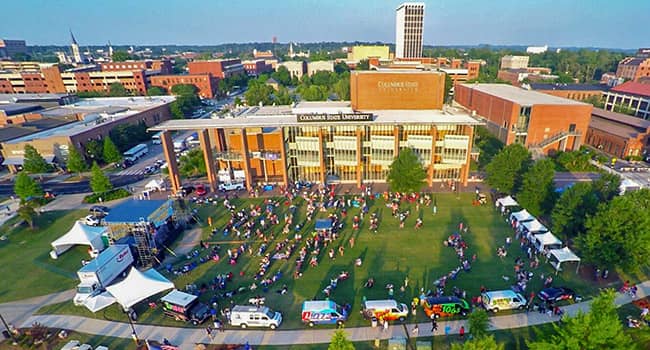 4. Choose Staff & Vendors You Can Trust
No meeting is ever the same. Each one has its own needs and certain specifications—which means finding staff and vendors (local or outsourced) you can count on to assist with various duties is important. Columbus also has welcoming, friendly and experienced professionals available to help planners with everything from room setup and food service to technical support and accessibility.
Plus, our VisitColumbusGA staff is dedicated to your meeting's success throughout the planning process—from choosing the right vendors to staying within budget and everything in between.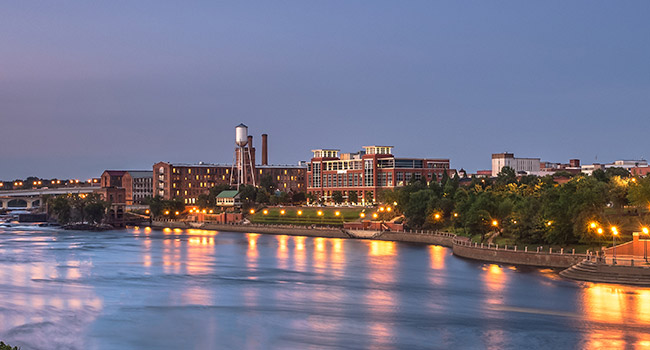 5. Stay Within the Budget (Luckily, Columbus Makes That Easy)
While all the factors we've listed above play into choosing the best meeting space for your event, cost is a make-or-break deciding component for many planners. Columbus is not only known for its accommodations and accessibility, but its affordability is unmatched—providing a diverse array of budget-friendly venues that could be the perfect fit for your group and event.
More Topic Tips
Consider planning a meeting outside of the peak season when there are less crowds, less demand for venues, and typically lower rates.
Utilize VisitColumbusGA as a resource to help you find discounts with our venue partners.
Read the fine print. Make sure you know what is and is not included when booking a venue space for your meeting or event.
Dreaming of Meeting in Columbus? Let's Make It a Reality.
Are you ready to plan your next meeting in one of the best convention destinations in Georgia? Reach out to our team or submit your RFP to get started today!