Group Accommodations
Columbus, GA is an ideal meeting destination that boasts group accommodations in an amenity-rich setting. Centrally located for suitable driving distance from many major cities in the Southeast, Columbus brings its A-game with versatile meeting space, first-class hotels and dining, activities great for team-building skills and adventures for groups seeking thrills.
Columbus touts a well-rounded convention package offering convenience, character, and a charismatic vibe to your meeting experience. Groups have ease of access and walkability to convention facilities, expansive meeting spaces and unique venues, modern hotels, a diverse range of cultural arts and entertainment, a distinctive food scene and outdoor adventures—all within a meeting destination shaped for success and sure to impress.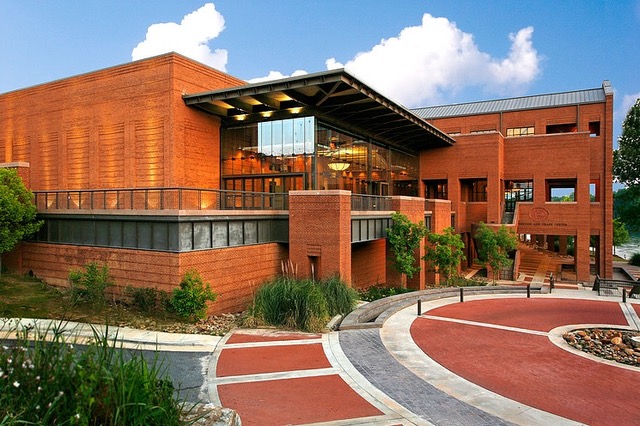 Ideal Group Size on Peak
Whether you are planning a regional meeting, statewide conference, family or military reunion or any special event, Columbus offers a range of functional and flexible space rich in history with modern appeal to accommodate any group.
Columbus Georgia Convention and Trade Center (known locally as the Historic Iron Works) provides 182,000 square feet of floor space with its 17 meeting rooms satisfying a variety of needs and host events for as many as 500 or as few as 20.
Columbus Civic Center features a 10,000-seat arena with 23,000 square feet of flat floor space that can accommodate up to 800 seated or 1,000 standing, an outdoor patio/deck area that can host up to 250 seated or 500 standing, and three hospitality rooms available to rent for groups up to 130 seated or 250 standing.
As one of Georgia's premier event venues, the Bibb Mill Event Center in Columbus offers eight unique spaces that can hold anywhere from 25 to 800 guests.
Situated as the centerpiece of Columbus' arts and entertainment district, the RiverCenter for the Performing Arts features a 2,000-seat theatre, a 450-seat concert hall and a 150-seat studio theatre within its three levels.
The Cunningham Conference Center features a 5,432-square-foot banquet hall, five seminar rooms and an executive boardroom able to accommodate groups of 20 up to 540 when multiple spaces are combined.
The Elizabeth Bradley Turner Center's assortment of adaptable rooms can host up to 300 attendees depending on the meeting space and style of setup.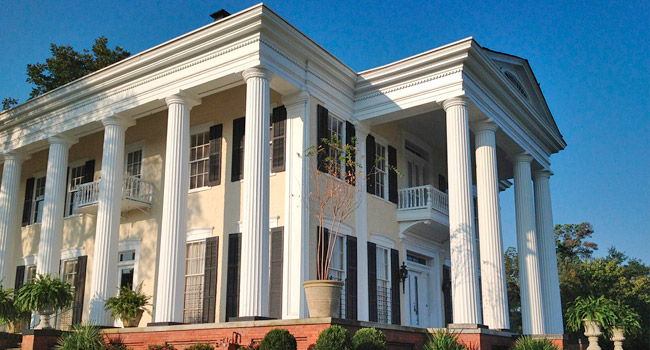 Unique Meeting Venues
Whether you're planning a small meeting or booking for a large conference—or something in between—Columbus offers a variety of unique meeting venues to choose from for a memorable experience.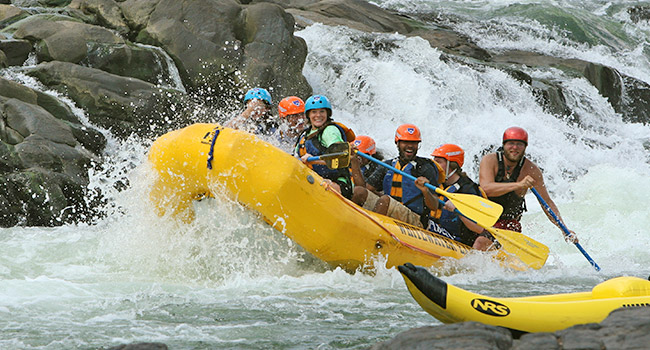 Group Activities
Columbus offers a variety of group activities and attractions, from outdoor excursions and recreation along the Chattahoochee River to museum tours and Broadway performances in the Uptown Entertainment District.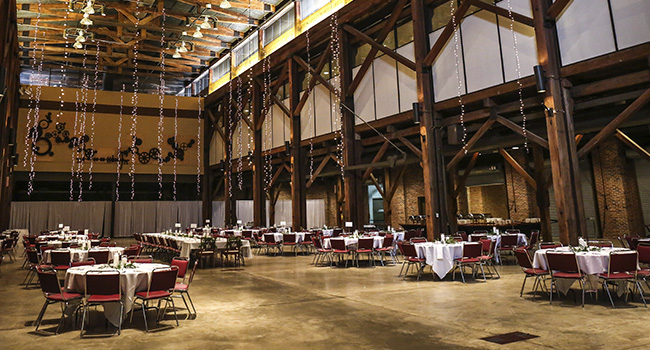 Prices & Packages Sure To Please Planners
The Columbus Georgia Convention and Trade Center not only provides 182,000 square feet of flexible event space, but offers planners different packages priced to accommodate their group size and budget.
Based on 200 attendees, prices for package options A, B, or C, range anywhere from $25 to $85 per person plus guest room rate with details of what's included- room rental & A/V, food and beverage (breakfast, lunch, and/or dinner), optional upgrades to add more breaks, wireless Internet for your attendees, and more.
Planners can contact the VisitColumbusGA team for more information.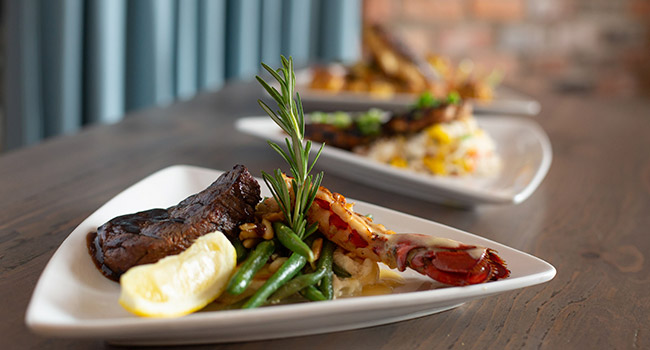 Choose from an array of Columbus restaurants sure to please any group's palate, with options for outdoor dining and spaced seating that uphold social distancing protocols.
Located in the heart of Uptown Columbus, EPIC Restaurant offers a top dining experience in a warm and elegant space available to rent out for private events, making it ideal for a group dinner or small reception.
Country's Barbecue can give attendees a taste of the South with on-site catering and dining able to host business luncheons, reunions and more, no matter the size of your event.
Saltcellar is one of Columbus' newest restaurants that can accommodate large party sizes ideal for your group to discover the art of fresh, bold flavors.
The Loft in Uptown Columbus is a restaurant, bar, and venue dedicated to quality, entertainment, food, and fun for groups to enjoy.
My Boulánge & Tower Pizza offers many different options for those looking to have a leisurely group brunch or host an event at the French-style eatery.
Hotels' On-Site Bites & Delights:
The brand new Hotel Indigo Columbus at Riverfront Place in Uptown features an upscale restaurant and the 1885 Roof Top Bar, perfect for a small group dinner or outdoor cocktails, overlooking the beautiful Chattahoochee River.
Also new to Columbus' entertainment district, the AC Hotel Columbus Downtown is excited to offer groups specialty brews on tap and European-inspired tapas in its AC Lounge.
The Storytellers of Our City Can Help
Whether your group is traveling to Columbus for a convention or visiting for a military or family reunion, the VisitColumbusGA team can provide you with professional services and guided expertise that is sure to add enjoyment to your group meeting experience.