Convention Facilities
We make planning a successful Columbus meeting easy – and we make it easy for your attendees to enjoy themselves. We'll help you select perfect meeting venue(s), then assist you with a variety of superb accommodations, delicious dining options and great entertainment, events and attractions. Every step of the way, Visit Columbus is here to help plan and execute your meeting for maximum success!
---
Civic Center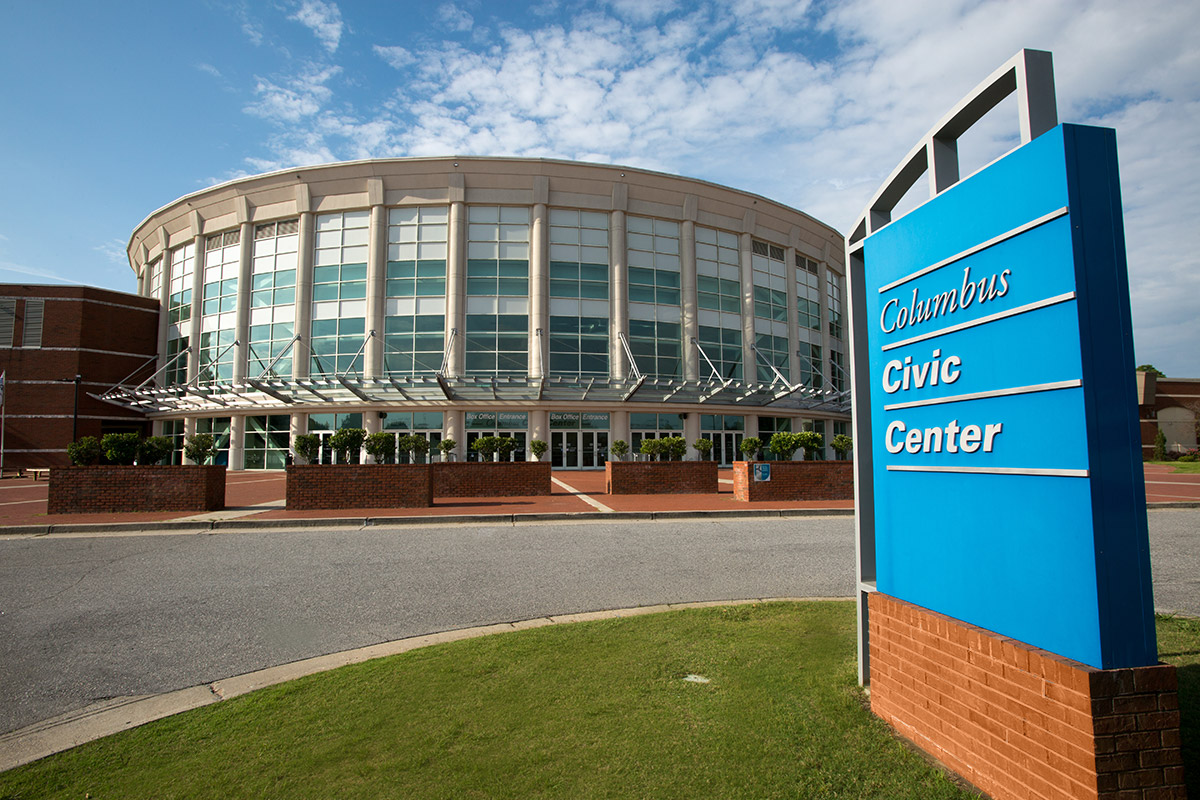 Download Floor plans (PDF 236K)
Anchor for the South Commons complex, this versatile facility serves a number of purposes. It has been host to a record-setting crusade conducted by Franklin Graham. It has headlined concerts, including Elton John, Lee Ann Rimes, Chris Stapleton, Bob Dylan, and Reba McEntire. It has filled seats for events as diverse as the Southeastern Conference Women's Basketball Tournament, WCW's Monday Night Nitro, the Georgia Baptist State Convention and the NAACP Regional Conference.
Specifications
10,000 seating capacity
Hospitality Suites totaling 5,000 sq. ft. which can be configured to as little as 1,500 sq. ft.
Full service kitchen and support personnel along with equipment for move-in
For more information, Visit the Civic Center Web site.
---
Convention & Trade Center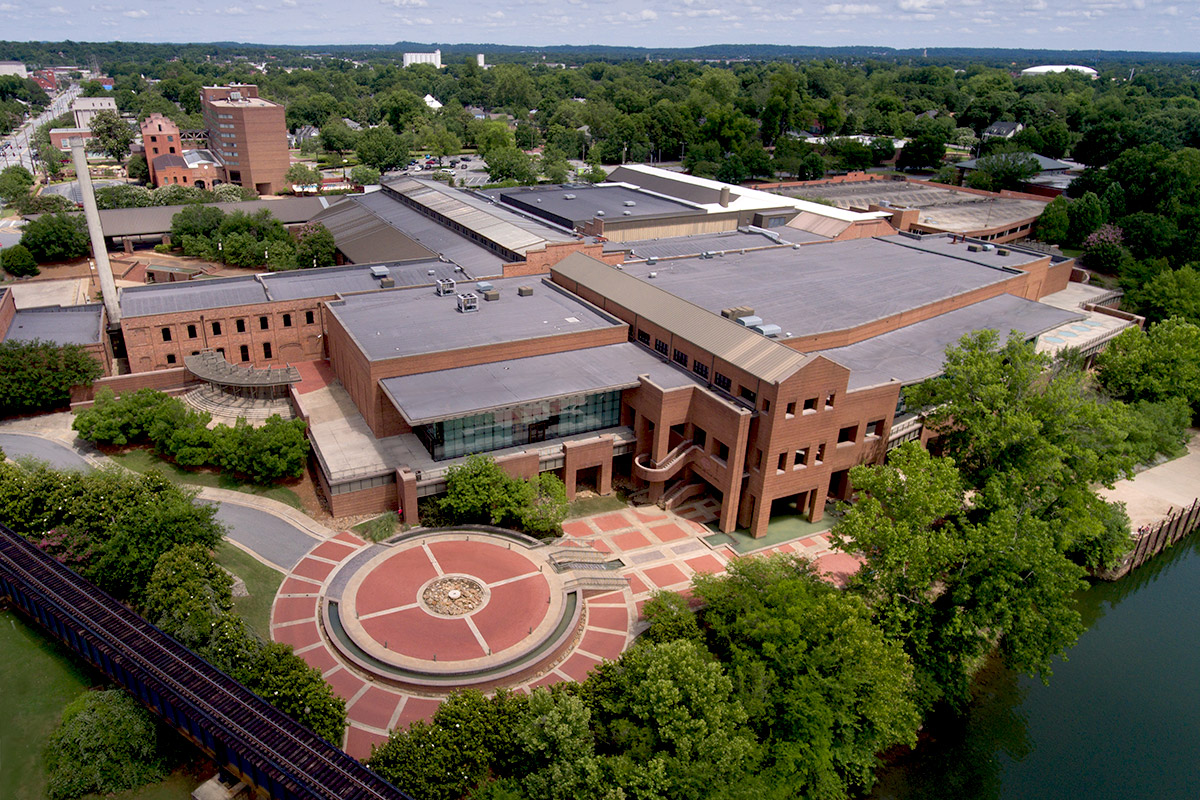 Download Floor plans (PDF 932K)
The Columbus Georgia Convention & Trade Center totals over 180,000 square feet of meeting and exhibit space – that includes more than 55,000 square feet of exhibit space in its North, Center, and South halls, a 22,000 square foot ballroom, and 17 breakout rooms for meetings of any size and description. The 200-year old building underwent a major retro-fitting of mechanicals, technology, sound, and other components.
Specifications
182,000 sq. ft. usable floor space
27 breakout rooms
Ballrooms and Exhibit Halls
Dining Gallery
Full service kitchen and staff
Support crews for move-in and technical support
For more information, Visit the Convention & Trade Center Web site.
---
Cunningham Center for Leadership Development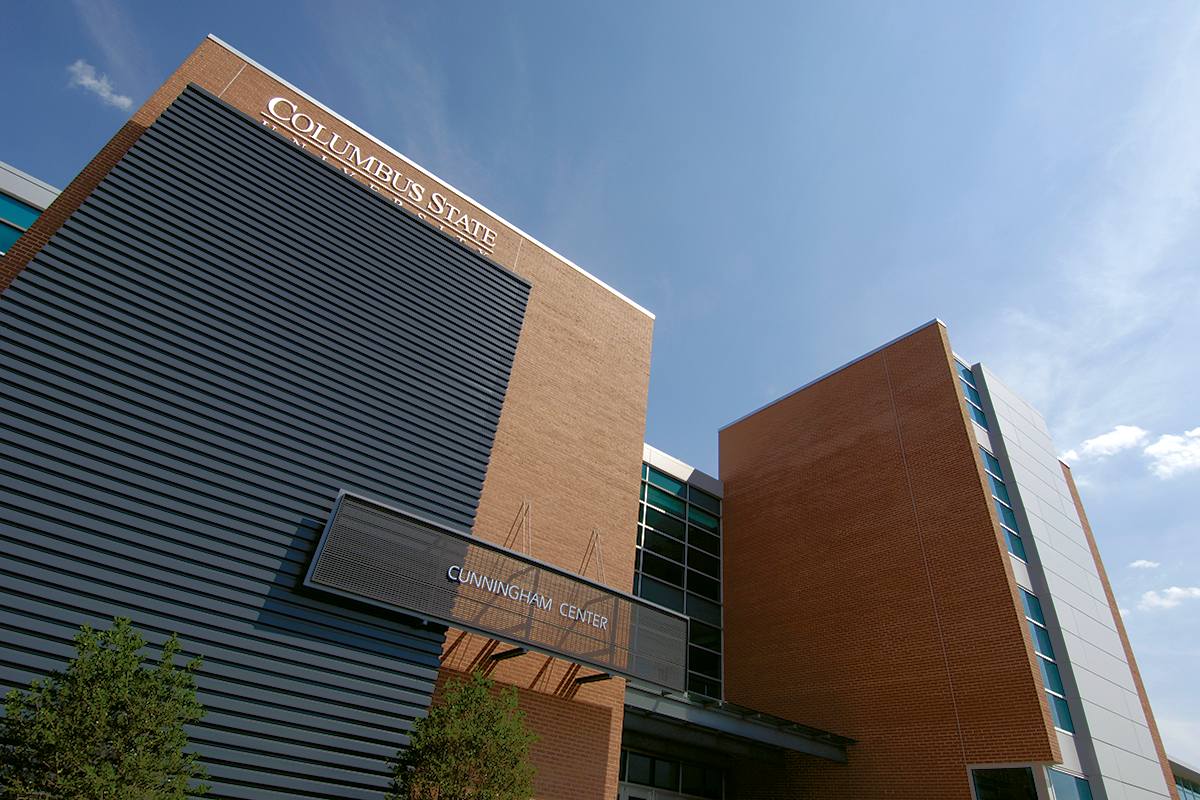 The Cunningham Center Conference Center is a state of the art facility that provides the resources and support to ensure successful meetings and conferences of all sizes. Within the confines of a comfortable and relaxed learning environment, the center features a 5,432 square foot banquet hall, six seminar rooms, an executive board room and four computer training labs.
Specifications
5,432 square-foot Banquet Hall
6 Seminar Rooms
Executive Board Room
4 Computer Training Labs
Cutting-edge Audio/Visual Technology
On-site Technical Support
For more information, Visit the Cunningham Center Web site.
---
RiverCenter for the Performing Arts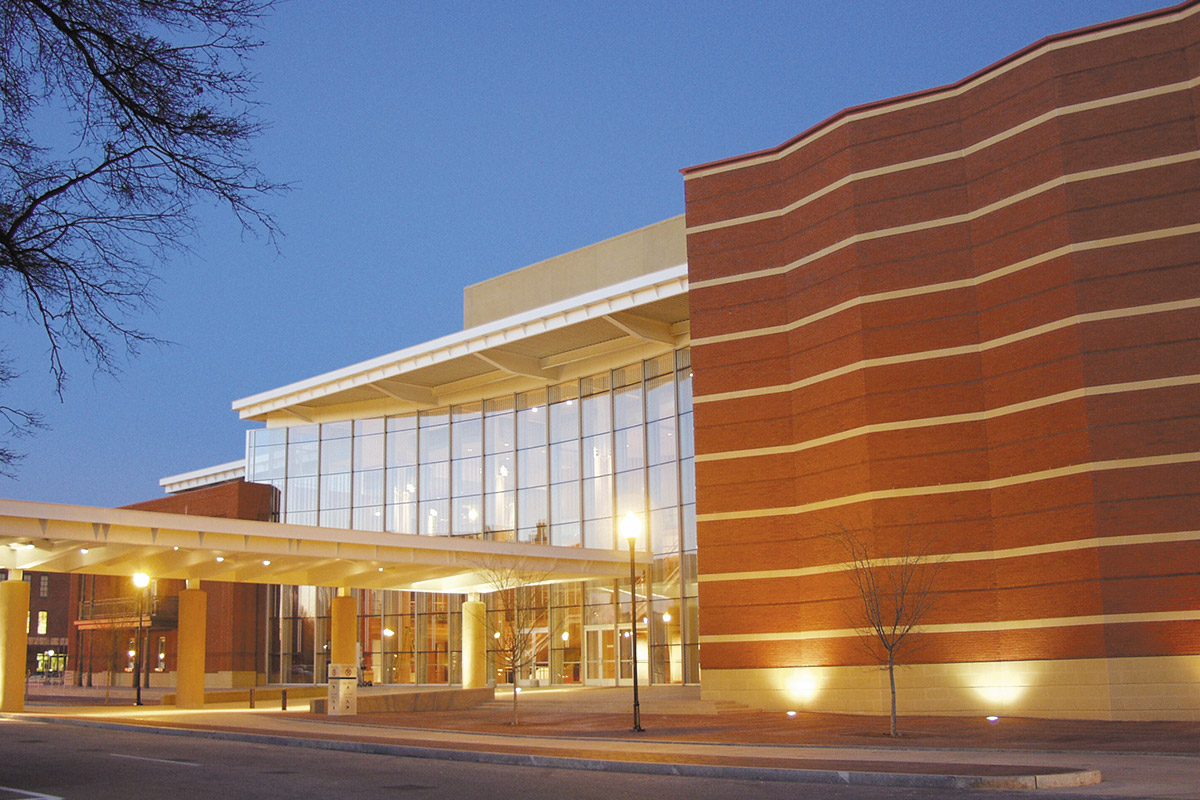 Download Floor plans (PDF 948K)
The RiverCenter for the Performing Arts is home to the Columbus Symphony Orchestra, Broadway performances, comedy, musical entertainment, to mention but a few. Three halls allow for a variety of spectator viewings along with a grand public space perfect for receptions and gatherings prior to curtain call.
Specifications
2,000 seat Bill Heard Theatre
450 seat Legacy Hall complete with Jordan Organ
150 seat Studio Theatre
For more information, Visit the RiverCenter Web site.
Request for Proposal
If you would like to find out more about meetings in Columbus, let us know your needs. Submitting an RFP will enable our Sales Department to assist you with your plans. Access the RFP form by clicking HERE.