RiverCenter Presents The Nitty Gritty Dirt Band
Jan 10, 2019
For Immediate Release
January 10, 2019
CONTACT: Carrie Corbett
Director of Marketing
706-256-3608
RiverCenter Presents The Nitty Gritty Dirt Band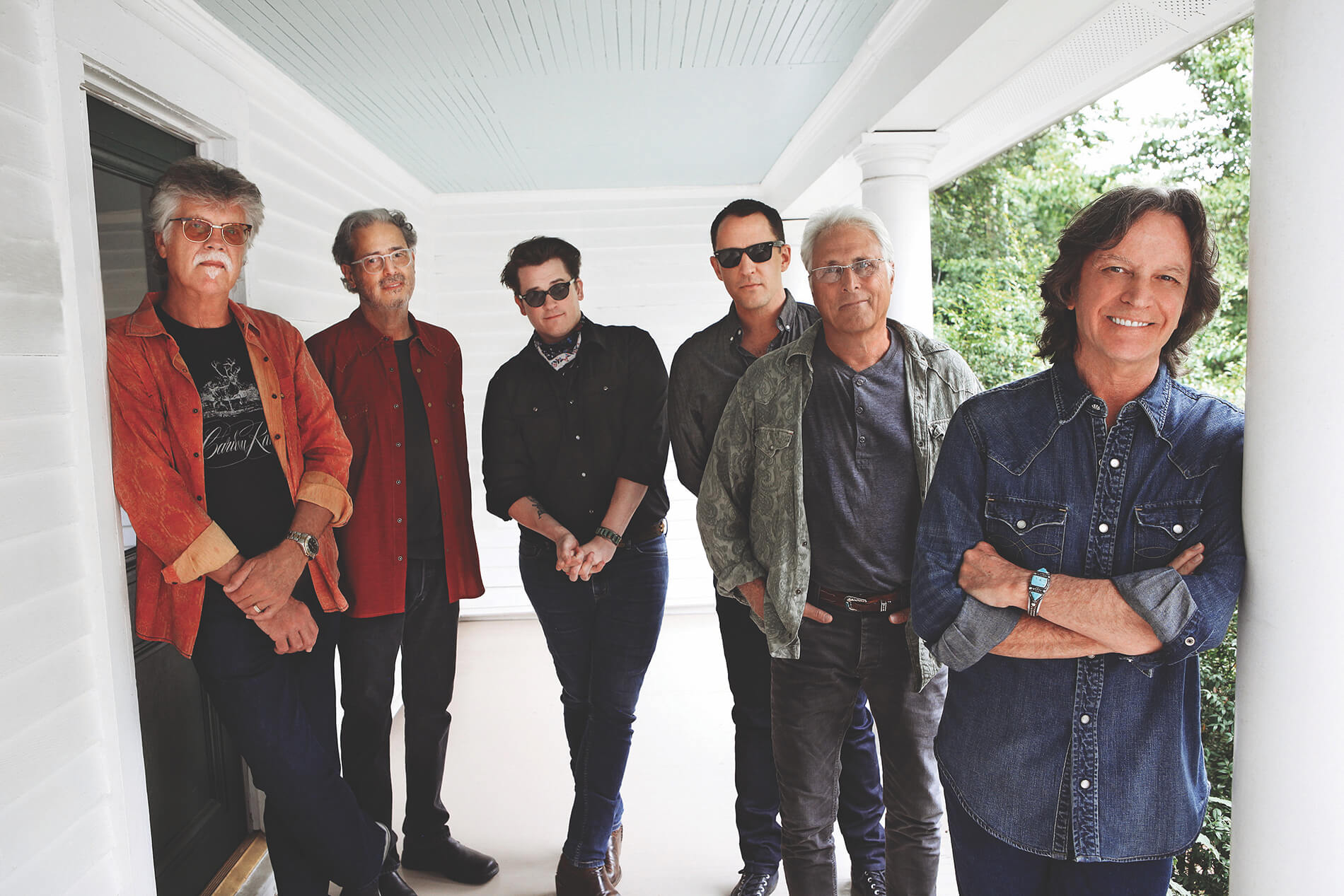 Columbus, Georgia – RiverCenter presents The Nitty Gritty Dirt Band on Friday, February 1, 7:30 PM
Now in their 53rd year of non-stop touring, the iconic and profoundly influential Nitty Gritty Dirt Band, often cited as a catalyst for an entire movement in Country Rock and American Roots Music, continues to add to their legendary status.
"The Nitty Gritty Dirt Band was founded in 1966 and has been together for longer than virtually any other group of their era," said RiverCenter Executive Director Norman Easterbrook. "They are recognized as a transformational group in the evolution of folk-rock into country-rock, influencing bands such as the Eagles and Alabama."
With multi-platinum and gold records, strings of top ten hits such as "Fishin' In the Dark" and "Mr. Bojangles," multiple Grammy, IBMA (International Bluegrass Music), CMA (Country Music Association) Awards and nominations, the band's accolades continue to accumulate.
Their 1972 groundbreaking "Will The Circle Be Unbroken" album has been inducted into the U.S. Library of Congress as well as the Grammy Hall of Fame. NGDB's recording of "Mr. Bojangles" was also inducted into the Grammy Hall of Fame in 2010. In 2014 "Fishin' In The Dark" was certified platinum for digital downloads by the RIAA (Recording Industry Association of America).
Today, Nitty Gritty Dirt Band (Jeff Hanna, Jimmie Fadden, Bob Carpenter) continue their non-stop touring in their 53nd year together. Recent tour stops include Stagecoach, Hardly Strictly Bluegrass Festival and many more.
The Nitty Gritty Dirt Band is part of the Synovus Center Stage Series. RiverCenter's 2018-19 Season is sponsored by Aflac.
Tickets are now on sale at the RiverCenter box office, 900 Broadway. Hours are Monday-Friday, 10 a.m. – 5:30 p.m. Tickets are also available by phone at (706) 256-3612 and online at rivercenter.org.
(Attached: Photo: courtesy of Nitty Gritty Dirt Band)
###
RiverCenter is the region's premier performing arts destination. An independent nonprofit arts organization, RiverCenter proudly serves the Chattahoochee Valley. For more information about RiverCenter performances, please contact Carrie Corbett at ccorbett@rivercenter.org