RiverCenter Presents Teen Americana Artist EmiSunshine
Mar 12, 2019
For Immediate Release
March 12, 2019
CONTACT: Carrie Corbett
Director of Marketing
706-256-3608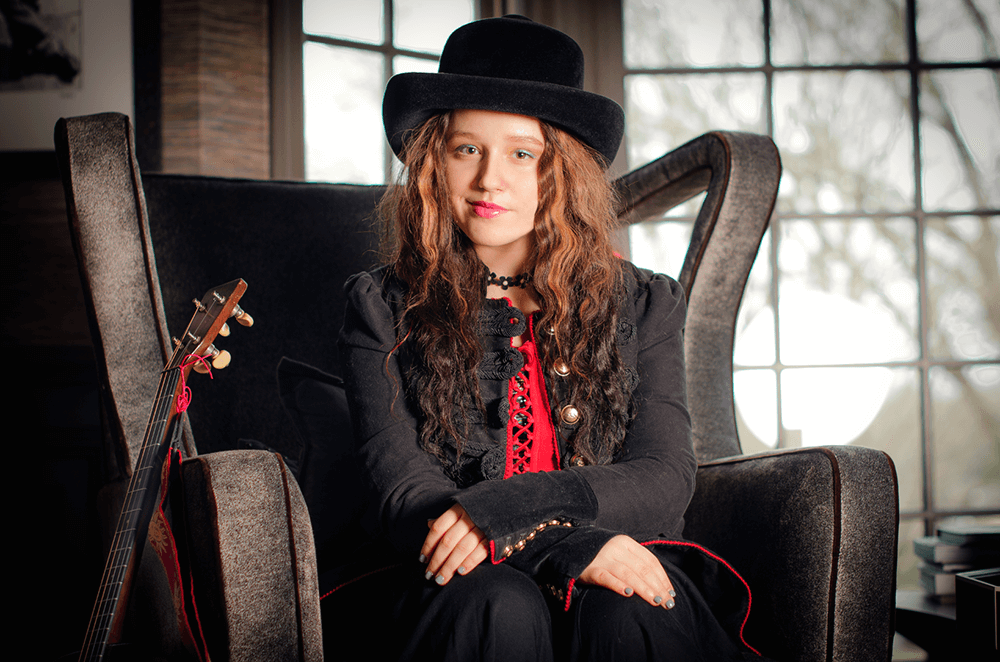 RiverCenter Presents Teen Americana Artist EmiSunshine
Columbus, Georgia – RiverCenter presents teen music prodigy EmiSunshine in concert on April 12, 7:30 PM with special guest, award-winning comedian Etta May.
Born Emilie Sunshine Hamilton, the singer, songwriter and multi-instrumentalist is steeped in the classic country, blues and folk music of her east Tennessee home. She is a true vocal stylist influenced by trendsetters of an earlier era of country music such as Loretta Lynn, June Carter and Bessie Smith, yet her powerful voice, spunky style and soulful songwriting are on the cutting edge of the Americana musical genre, connecting immediately with the issues and emotions of today.
Emi launched her professional career performing at churches, community outings and local festivals, but it was a viral video of her performance at a 2014 Tennessee flea market that skyrocketed her career to become a worldwide phenomenon at the age of nine. Since then, Emi has garnered more than 14 million You Tube views and a half million Facebook followers, as well as appearances on The Today Show, Little Big Shots with Steve Harvey and live performances at countless concerts and festivals in venues such as The Grand Ole Opry, The Ryman and the CMA Fest. Two of Emi's songs were recently featured in the film "The King" which was nominated for a Grammy Award in the Best Music Film category.
"Every once in a while, I see a performer, younger or older, who simply strikes a chord. EmiSunshine was introduced to our Program Director, Jim Rutland, and almost right away we knew that she needed to come to RiverCenter," said RiverCenter Executive Director Norman Easterbrook. "Part of our mission is to introduce our audiences to new and talented performers Likewise, we hope that Columbus audiences will come out to experience EmiSunshine and support our choice to introduce her to our community. We were captivated from the first moment that we saw her perform and we know that our audiences will have that same experience."
EmiSunshine is sponsored by Communicorp. The 2018-19 RiverCenter Season is sponsored by Aflac.
For additional information, contact the RiverCenter box office, 900 Broadway, Monday-Friday between the hours of 10 a.m. – 5:30 p.m., by phone at (706) 256-3612, and online at rivercenter.org.
Attached: Photo: EmiSunshine, courtesy of Dead Horse Photography
Video Link: https://youtu.be/QBnbrTDOIjM