RiverCenter Presents Rosie Revere, Engineer & Friends
Jan 8, 2019
For Immediate Release
January 8, 2019
CONTACT: Carrie Corbett
Director of Marketing
706-256-3608
RiverCenter Presents Rosie Revere, Engineer & Friends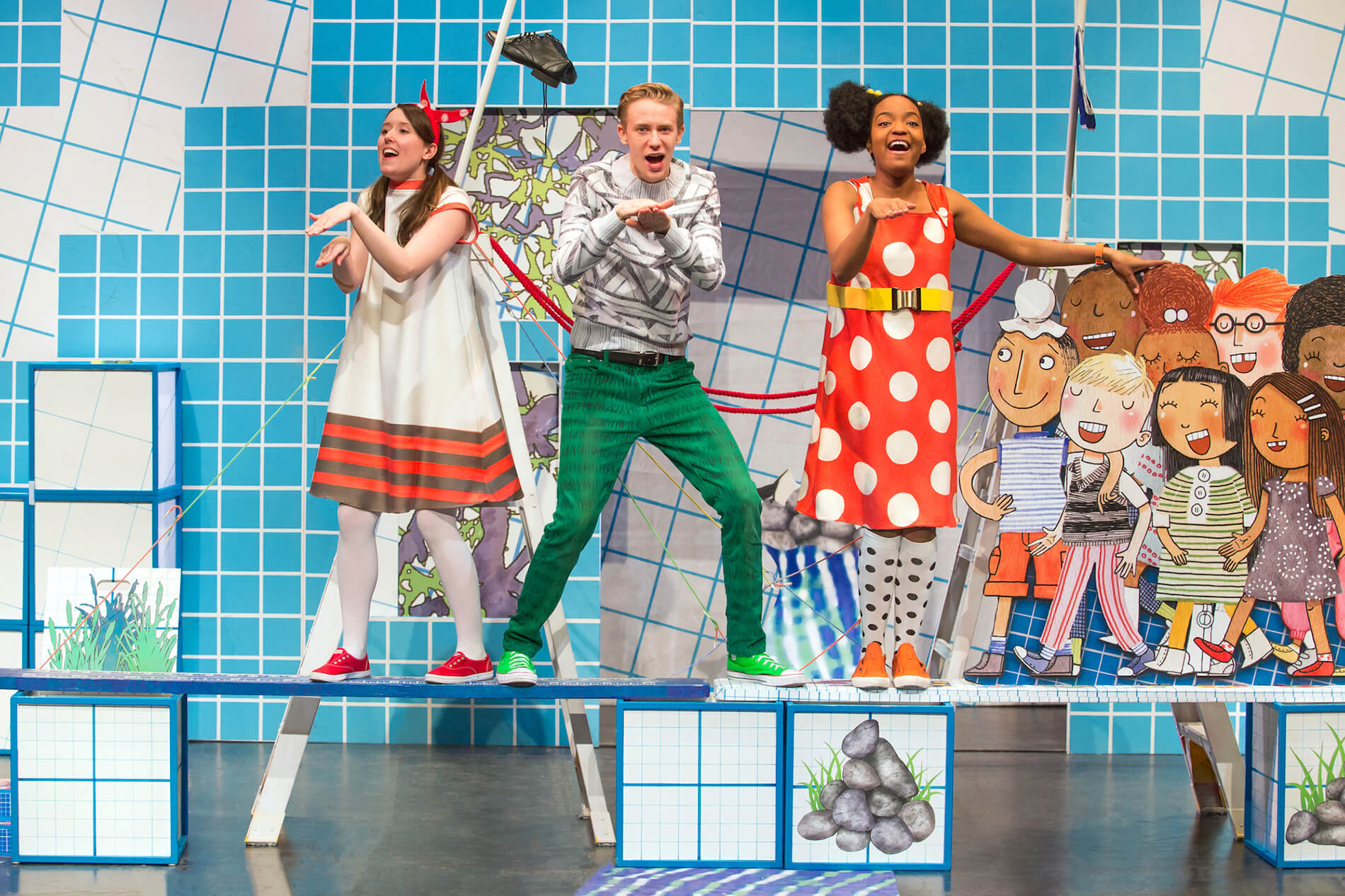 Columbus, Georgia – RiverCenter presents Rosie Revere, Engineer & Friends on Sunday, January 27 at 2:30 PM.
Based on the children's books Rosie Revere, Engineer; Iggy Peck, Architect, and Ada Twist, Scientist by Andrea Beaty, with illustrations by David Roberts, this exciting new musical production by Theaterworks USA spotlights school subjects in the STEM curriculum (science, technology, engineering and math.)
The production centers around Ms. Greer's classroom and three inquisitive, out-of-the-box thinkers. Rosie Revere has big dreams, Iggy Peck has a relentless passion for architecture, and Ada Twist's curiosity can drive her teacher crazy. But all three are needed to save the day when their field trip goes awry. By using their engineering know-how and problem-solving skills, they are able to get everyone home safe and sound. This endearing play by Lauren Gunderson, with music by Brian Lowdermilk and lyrics by Kait Kerrigan, is sure to enthrall students in grades K-4, tapping into important themes such as perseverance, history, girl empowerment, engineering and following your dreams.
"This series of books by Andrea Beaty is a delightful way to encourage students – especially girls – in studying science, math and other technological fields," said RiverCenter Executive Director Norman Easterbrook. "The musical expands Beaty's unique characters through the story and the songs in the show, empowering students to develop their natural curiosity and opening their eyes to the fun that can be found in these subjects."
Rosie Revere, Engineer & Friends is part of the RiverCenter Discovery Series. The RiverCenter 2018-19 Season is sponsored by Aflac.
Tickets for the January 27 performance are $13 and are now on sale at the RiverCenter box office, 900 Broadway. Hours are Monday-Friday, 10 a.m. – 5:30 p.m. Tickets are also available by phone at (706) 256-3612 and online at rivercenter.org.
Attached: Photo: Rosie Revere, Engineer & Friends, L-R: Daisy Carnelia, Kyle Sherman, Kalilah Black. Photo by Jeremy Daniel Photography
###
RiverCenter is the region's premier performing arts destination. An independent nonprofit arts organization, RiverCenter proudly serves the Chattahoochee Valley. For more information about RiverCenter performances, please contact Carrie Corbett at ccorbett@rivercenter.org.