RiverCenter Presents Rock of Ages
Jan 30, 2019
For Immediate Release
January 30, 2019
CONTACT: Carrie Corbett
Director of Marketing
706-256-3608
RiverCenter Presents Rock of Ages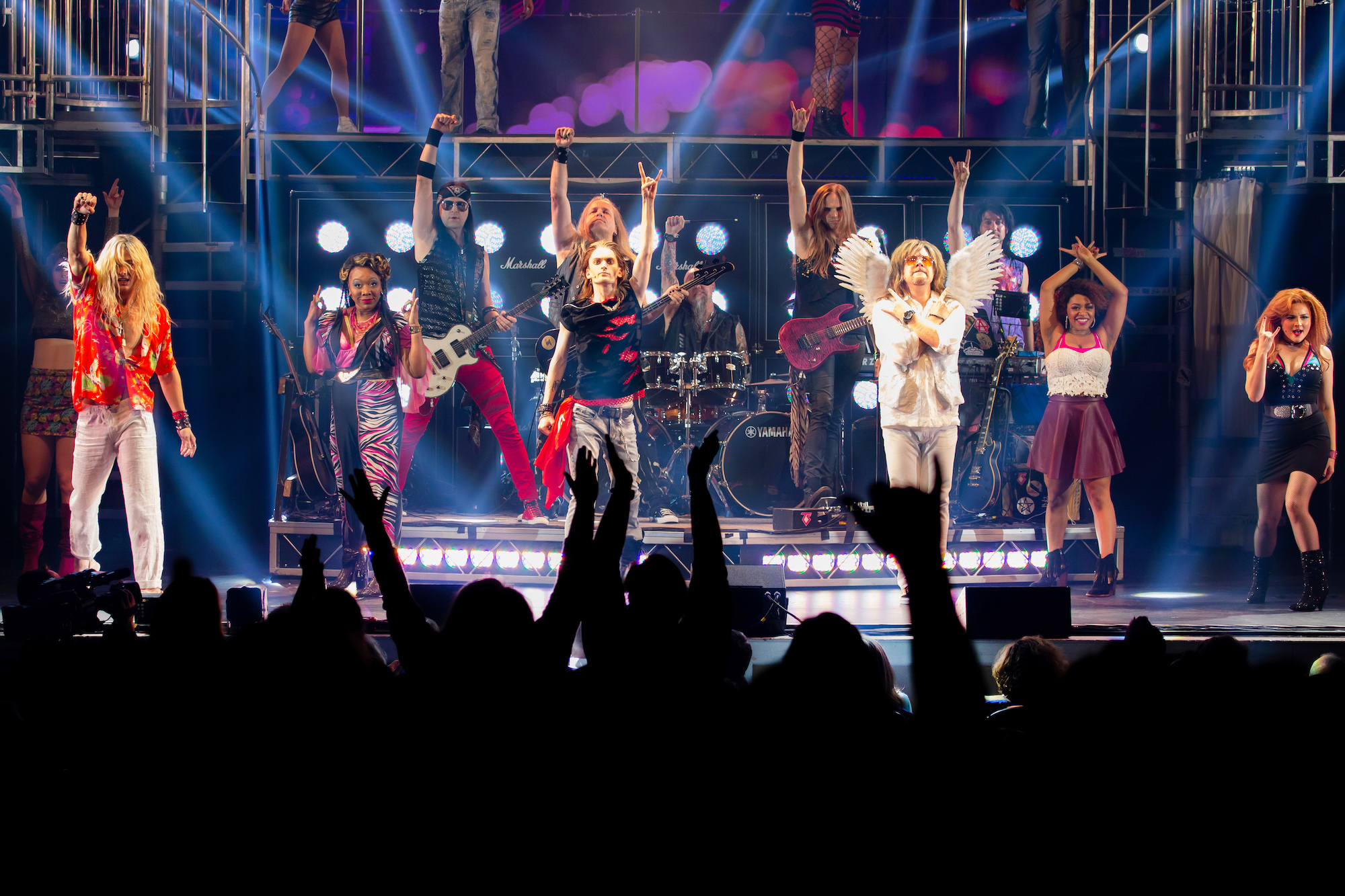 Columbus, Georgia – RiverCenter presents the Rock of Ages Tenth Anniversary Tour on February 25 and 26 at 7:30 p.m.
Broadway's best party turns up the volume to ten as the Tenth Anniversary tour blazes across North America. Nominated for five Tony Awards, including Best Musical, Rock of Ages captures the iconic era that was the big bad 1980s Hollywood. Featuring the music of hit bands such as Styx, Poison, Pat Benatar, and Twisted Sister among many others, this production features a dynamic new cast revisiting the larger-than-life characters and exhilarating story that turned Rock of Ages into a global phenomenon.
"We're hoping to see a lot of 80s fashions at RiverCenter for these performances," said RiverCenter Executive Director Norman Easterbrook. "This show's popularity is based in audiences' desire to rejoice, relive and reminisce about that incredible decade that was the 1980s. We hope they will come as they were – in their finest spandex and big hair, bring a friend and join together with others in the audience for a rock-n-roll experience rarely seen in the Columbus area."
Rock of Ages is part of the TSYS Broadway on Broadway Series. RiverCenter's 2018-19 Season is sponsored by Aflac.
Tickets are now on sale at the RiverCenter box office, 900 Broadway. Hours are Monday-Friday, 10 a.m. – 5:30 p.m. Tickets are also available by phone at (706) 256-3612 and online at rivercenter.org.
Attached: Photo: Rock of Ages Tour, photo by Jeremy Daniel
###
RiverCenter is the region's premier performing arts destination. An independent nonprofit arts organization, RiverCenter proudly serves the Chattahoochee Valley. For more information about RiverCenter performances, please contact Carrie Corbett at ccorbett@rivercenter.org.