RiverCenter Presents Ballet Hispánico
Jan 11, 2019
For Immediate Release
January 11, 2019
CONTACT: Carrie Corbett
Director of Marketing
706-256-3608
RiverCenter Presents Ballet Hispánico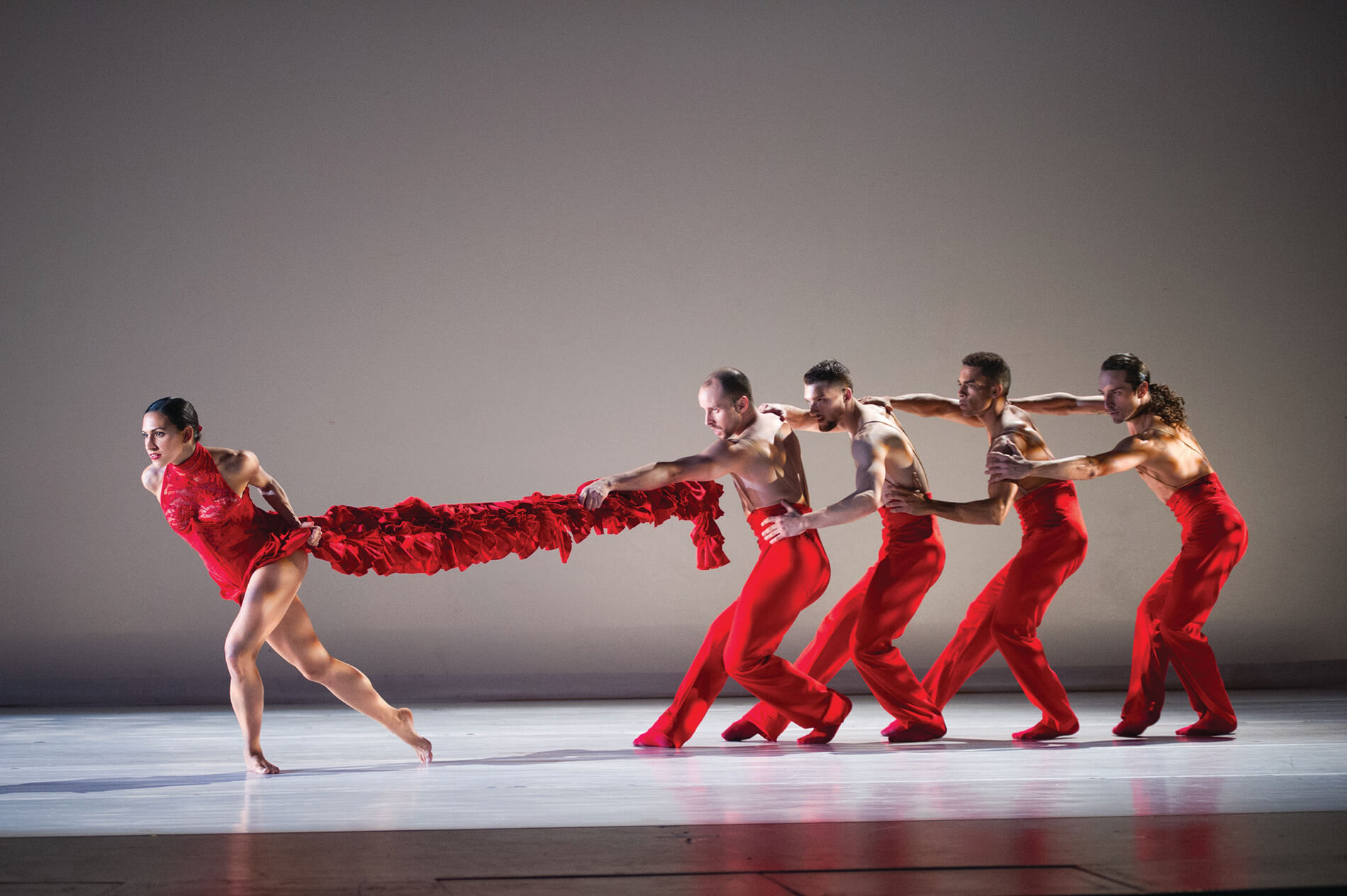 Columbus, Georgia – RiverCenter presents Ballet Hispánico on Saturday, February 2, 7:30 PM. The performance will mark the culmination of a two-day residency, with company members working with multiple community groups to provide movement workshops for students.
"We are thrilled to be able to bring such an influential company to Columbus," said RiverCenter Executive Director Norman Easterbrook. "Ballet Hispánico is renowned not only for their artistry, but also for their leadership in sharing the Latino culture through dance. The workshops they will conduct while they are here expose students to the art of dance at an extremely high level, support a cultural dialogue in the community, and share the power of dance with local educators and organizations. The knowledge and inspiration that they provide remains in our community long after the company has gone."
Recognized as America's premier Latino dance organization for more than 48 years, Ballet Hispánico brings communities together to celebrate and explore Latino cultures and the shared human experience through dance. The company is led by acclaimed choreographer and educator Eduardo Vilaro, who has infused the organization's legacy with a bold and eclectic brand of contemporary dance that reflects America's changing cultural landscape and the contemporary Latino culture. As a powerful voice for diversity, Ballet Hispánico is a leader in bringing arts to marginalized communities and nurturing future Latino leaders by giving access to those voices found throughout Latin America and the Spanish diaspora.
Ballet Hispánico is part of the RiverCenter Connect Series and is funded in part by a grant from South Arts in partnership with the National Endowment for the Arts. RiverCenter's 2018-19 Season is sponsored by Aflac.
Tickets are now on sale at the RiverCenter box office, 900 Broadway. Hours are Monday-Friday, 10 a.m. – 5:30 p.m. Tickets are also available by phone at (706) 256-3612 and online at rivercenter.org.
(Attached: Photo: Ballet Hispánico, Linea Recta, photo by Paula Lobo)
###
RiverCenter is the region's premier performing arts destination. An independent nonprofit arts organization, RiverCenter proudly serves the Chattahoochee Valley. For more information about RiverCenter performances, please contact Carrie Corbett at ccorbett@rivercenter.org.