Columbus' Lunchbox Museum Recognized as One of the Most Unique in the World
Jun 6, 2019
For Immediate Release
Peter Bowden
President & CEO
VisitColumbusGA
706.322.1613
Columbus' Lunchbox Museum Recognized as One of the Most Unique in the World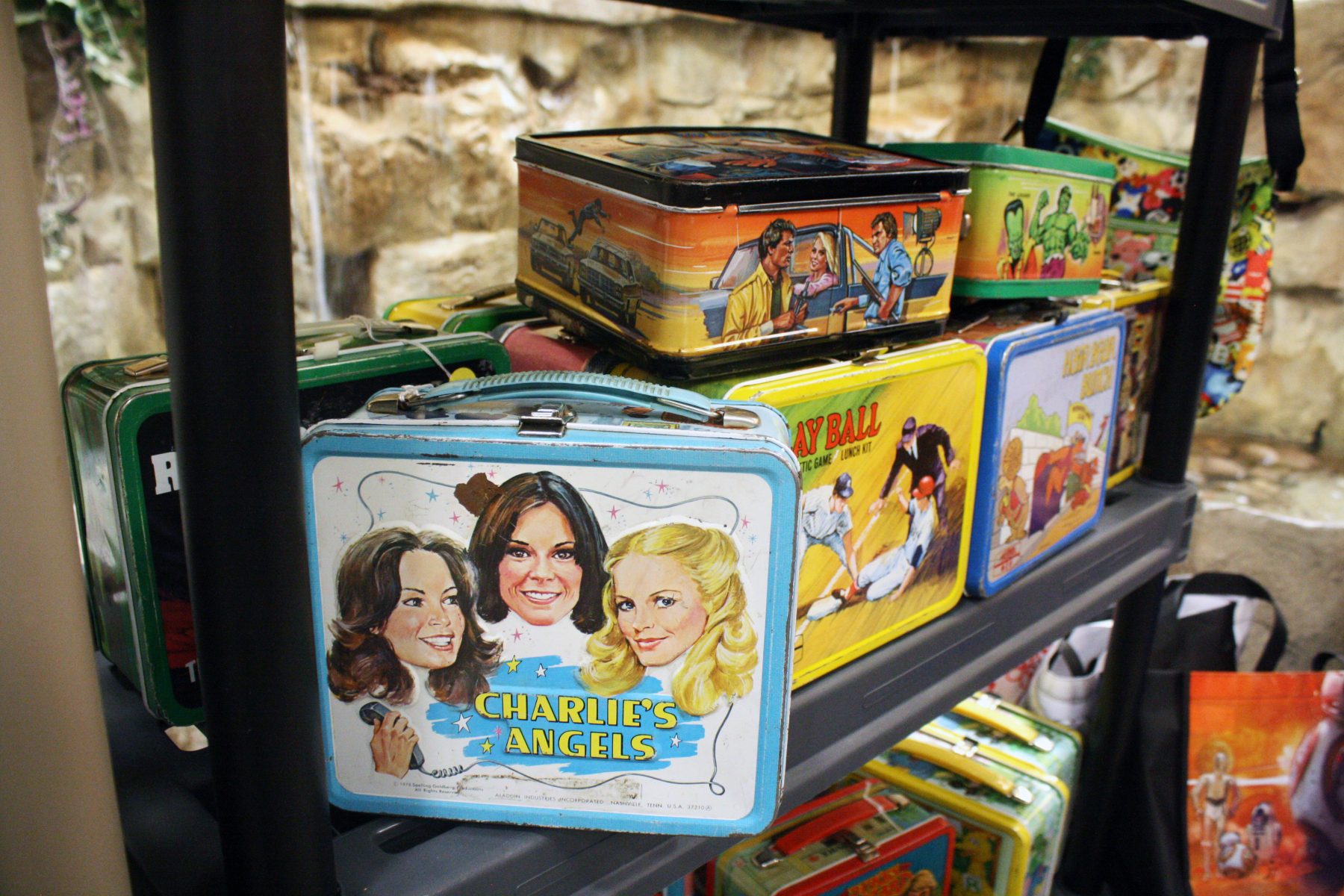 Columbus, GA—June 5, 2019: There are thousands and thousands of museums and galleries around the world, so to be recognized in any fashion is indeed quite an honor. A Columbus-based museum, the Lunchbox Museum, was just named by ListVerse.com as "One of the 10 Most Unique Museums in the World." Only three museums in the US were highlighted on this list, with all of the others dotted across the globe.
According to ListVerse.com, "by its very definition, a museum is a building where articles of historical, artistic, cultural, or scientific importance are exhibited. Yet there are also some unique, lesser-known museums around the world. Many grew from a fanatic's personal collection, while others are just plain weird."
The Lunchbox Museum, located in RiverMarket Antiques (1004 33rd Street, Columbus, GA), certainly qualifies for this for this recognition, as they house the largest and most assorted collection of metal and plastic lunchboxes in the world. The museum is filled with over 3,500 lunch boxes and their matching thermoses. Owner/Collector Allen Woodall's collection continues to grow as he discovers new treasures. From Hopalong Cassidy, Charlie's Angels, The Wizard of Oz, The Beatles, to a very rare E.T lunchbox, this museum will bring about nostalgia and memories of picking out just the right design for going back to school.
# # #
In 2018, 1.9 million visitors in Columbus, GA were tracked. This generated an economic impact of $352 million and supported an estimated 4,383 jobs in the city with an estimated payroll of over $124 million. The economic activity from visitor spending is estimated to generate over $22.2 million in lodging and sales tax for the city.
For more information, contact VisitColumbusGA at (706) 322.1613 or go to visitcolumbusga.com.