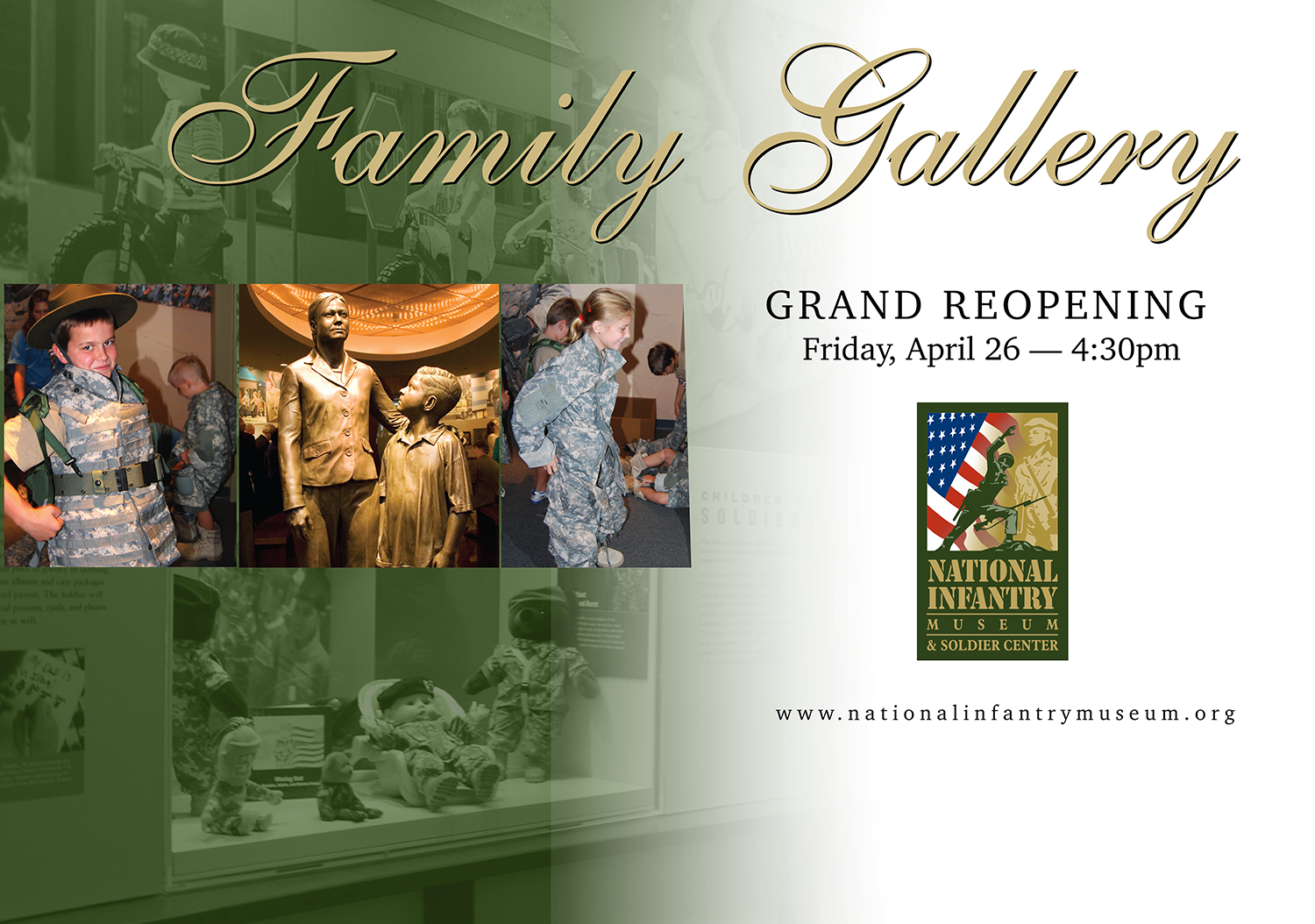 NIM's Beloved Family Gallery Reopens
A ribbon-cutting ceremony will mark the opening of the renovated Family Gallery inside the National Infantry Museum on Friday, April 26 at 4:30 p.m.

The Family Gallery is the only gallery in the Army's 44-museum system dedicated to Army families. It illustrates the challenges of Army home life and celebrates its momentous occasions. It looks at how communication has changed over the generations, from love letters that took weeks or months to be delivered, to today's "Skype dates." It tells the story of Julie Moore, who – as shown in the movie We Were Soldiers Once – was forced to deliver heartbreaking telegrams to friends and neighbors during the Vietnam War. Moore is credited with forcing a change in Pentagon death notification policy and shining a spotlight on the Army's need to improve its care for families.

The renovated gallery features a dozen artifact cases containing three times as many artifacts as the original gallery. Held over from the original gallery is the popular kids' area, where youngsters can try on Soldiers' uniforms in front of murals and mirrors, and a child-sized nook decorated like the interior of a Bradley Fighting Vehicle.

The public is invited to take part in the April 26 event. Light refreshments and activities for kids will be available at 4:30 p.m., and the ribbon cutting will take place at 5:30 p.m.
Location: 1775 Legacy Way, Columbus, Georgia 31903