Blog Entries
Monday, October 16, 2017
We've been saying it, but now it's time to experience it! October and November weekends in Columbus along the Chattahoochee are the best time of year to "go all out" and experience the beauty and glory of Fall in the South, with cooler days...
Categories: Arts, Events, Family-friendly, Festivals, History, Military, Outdoors, Shopping
---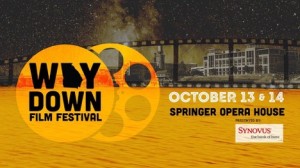 Tuesday, September 12, 2017
Seen a good movie lately? Normally, a trip to the movies requires you to battle crowds, pay expensive ticket and concession prices, and spend an hour and a half to two hours watching a movie that you aren't totally sure will be a good one. Of course, you...
Categories: Arts, Events, Festivals
---