Friday, July 28, 2017
Inexpensive Family Activities For Every Season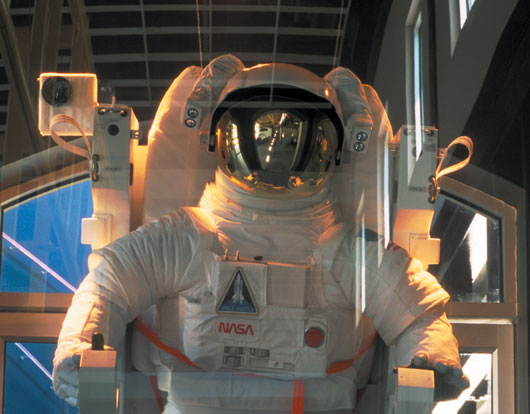 Coca Cola-Space Science Center
From my own experience as a Columbus native, as well as numerous TripAdvisor reviews, this is a Columbus gem and every member of your family – young or old – will love this adventure. Ever wanted to experience first-hand what it's like to fly to the moon? Or land on Mars? The Coca-Cola Space Science Center is a place that you will step into and forget where you are – geographically speaking. The Center is conveniently located near Uptown Columbus, but once you're inside, it's out of this world (pun intended).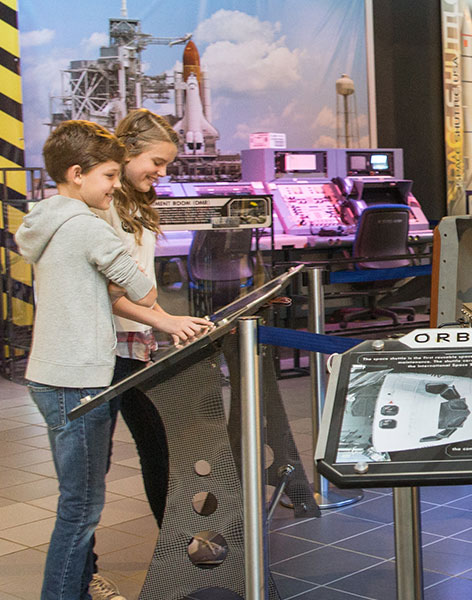 They have a huge, dome theater, exhibits where you'll see real astronaut space suits and simulators that will show you what it's like to fly a space shuttle yourself! There's all kinds of artifacts and footage of planets, stars and more that you will get to see and learn about. And for a really unusual taste sensation, grab a bag of astronaut food – maybe ice cream or fruit – to snack on while you're there for the experience!
Tip from a local: Go at night to learn about using telescopes and get extra help from staff on locating stars, viewing the moon or other planets that are potentially visible!
Columbus Museum
The tagline for The Columbus Museum is always changing, always free, which makes this spot always a good choice for a family activity. It's one of the largest cultural centers in the southeast and is known for its unique concentration on both American art and regional history. There are interactive exhibits and displays that your whole family will enjoy as you learn more about the history of the Lower Chattahoochee River Valley region through spectacular pieces of art. You can take a guided or self-led tour, but I recommend a guided tour if it's your first time! As you walk through the museum you will find archeological marvels in art, romantic paintings of Albert Bierstadt, one of the most fashionable portraits painters of the middle colonies – Charles Wilken Peale – who is known for portraits on many famous presidents, as well as sculptures and decorative arts from the colonial period and so much more. This activity is a MUST for any family interested in the arts who are visiting Columbus!
Tip from a local: Unwind and relax in the Bradley Olmsted Garden right outside the museum, which was donated to the City of Columbus in 1947 by the Bradley family. It's listed on the National Register of Historic Places, and one of the most beautiful gardens in the Southeast.
These are just a few of our faves for enjoying the Indoors! Find out what to do outdoors with the family below.
Oxbow Meadows
At the southern tip of the Columbus RiverWalk, the 15-mile trail that hugs the Chattahoochee River, you'll find a fascinating place that is home to hundreds of plants and animals native to Central Georgia and the Chattahoochee Valley – Owbow Meadows Environmental Learning Center. When you arrive to the location, you may think you've just stepped onto the set of a National Geographic photo shoot, only with more children around. With incredible wildlife, literally at your fingertips, this place will excite every member of your family. You'll find exhibits, displays, hands-on learning, trails, and many different types of formal and informal ways to experience and learn about the plants and animals living at Oxbow Meadows. For instance, within the first 15 minutes after arriving, I spotted the cutest group of fluffy owls I have ever seen, as well as a family gathered around a child grinning ear to ear proudly holding up a snake in his hands. (I preferred to watch from a safe distance in fear of being too close to the snake!) By the time I left, I had been up and close and personal with so many different animals – birds and snakes of all kinds, deer, turtles, frogs, bees, and butterflies. I learned about several different species of mushrooms that grow in the area too, in addition to seeing so many beautiful flowers. The best part about Oxbow is that you will get a different experience no matter what season you go in, and luckily for us southerners, we get mild winters so there's still plenty to do and see all year round. Admission is free, but donations are suggested to help feed, protect and house all the living creatures at Oxbow. Give your kids a little cash to make them feel special about donating to Oxbow after they spend a few hours learning about the incredible nature living there.
Tip from a local: Bring a picnic with you and have a snack with your family or significant other while you're out there. They have plenty of space in their park or along the trail for you to throw down a blanket and enjoy your meal over nature.
RiverWalk Splash Pad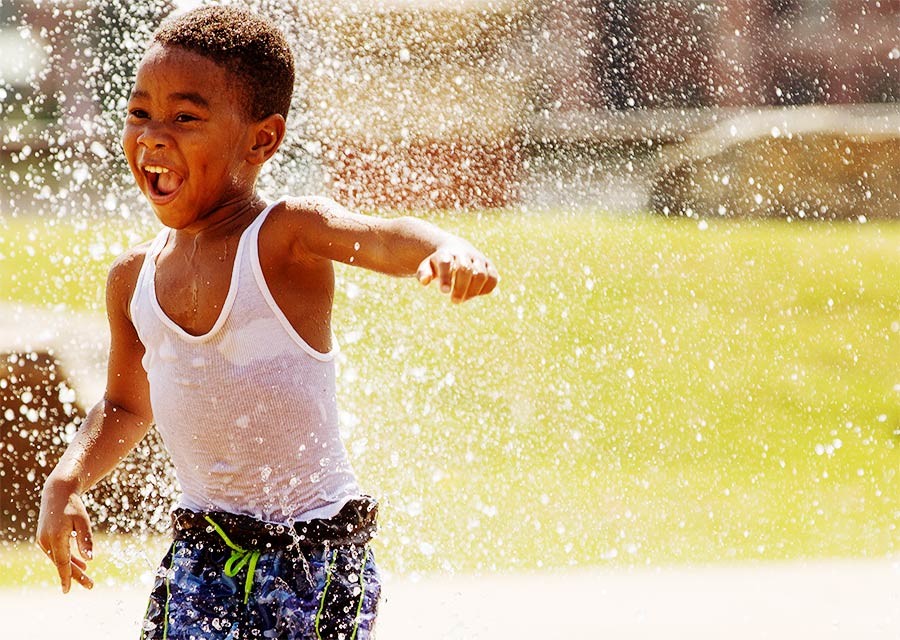 Okay, this one isn't exactly for every season, but since the South is known for it's oh-so-hot weather, there's at least six good months out of the year where it's acceptable to bring the kids to the splash pad! This one sits right along the Chattahoochee River by Whitewater Express, and it's an open pad with mini-fountains of water bursting through the ground. On any given warm day, you can expect to see several other parents along the pad, either sitting on a bench, a large rock, the open space of grass or possibly even a hammock set up outside Whitewater Express, while their kids run through the jets and sprays of water laughing and playing with each other. It's an easy, free entertainer for small children and perfect for an afternoon cool-off.
Tip from a local: Bring a book and a blanket and set yourself up a relaxing spot to read while your kid(s) play in the pad!
What are you waiting for? Plan your trip today!
Categories: Family-friendly, Outdoors, River Fun, Trip Ideas