All Out Inspired
Get the latest on events, ideas and ways to go all out in Columbus, Georgia!
August 9, 2018
Top Instagram-Worthy Spots in Columbus, Ga.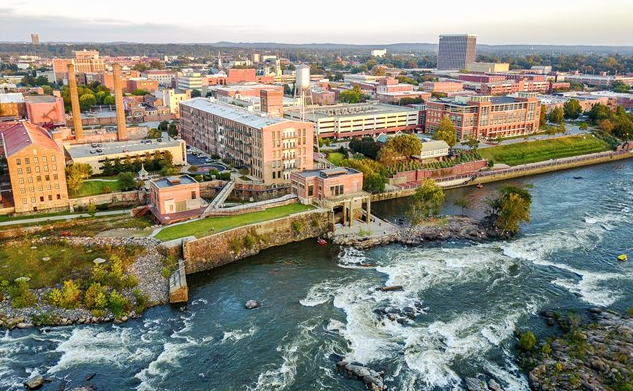 Everywhere you turn Columbus, Georgia is filled with beautiful photo opportunities. From the Chattahoochee River to the historical architecture. Here's some of our favorite photo spots throughout this lively city.
Wings
1047 Broadway Columbus, GA 31901
Check out this mural by @kelseymontagueart on the side of Smoke Bourbon & BBQ on 11th Street between Front Avenue & Broadway! These wings inspire us to do "what lifts you" in life and were chosen to be duck wings since Columbus is home to AFLAC and a duck is there mascot.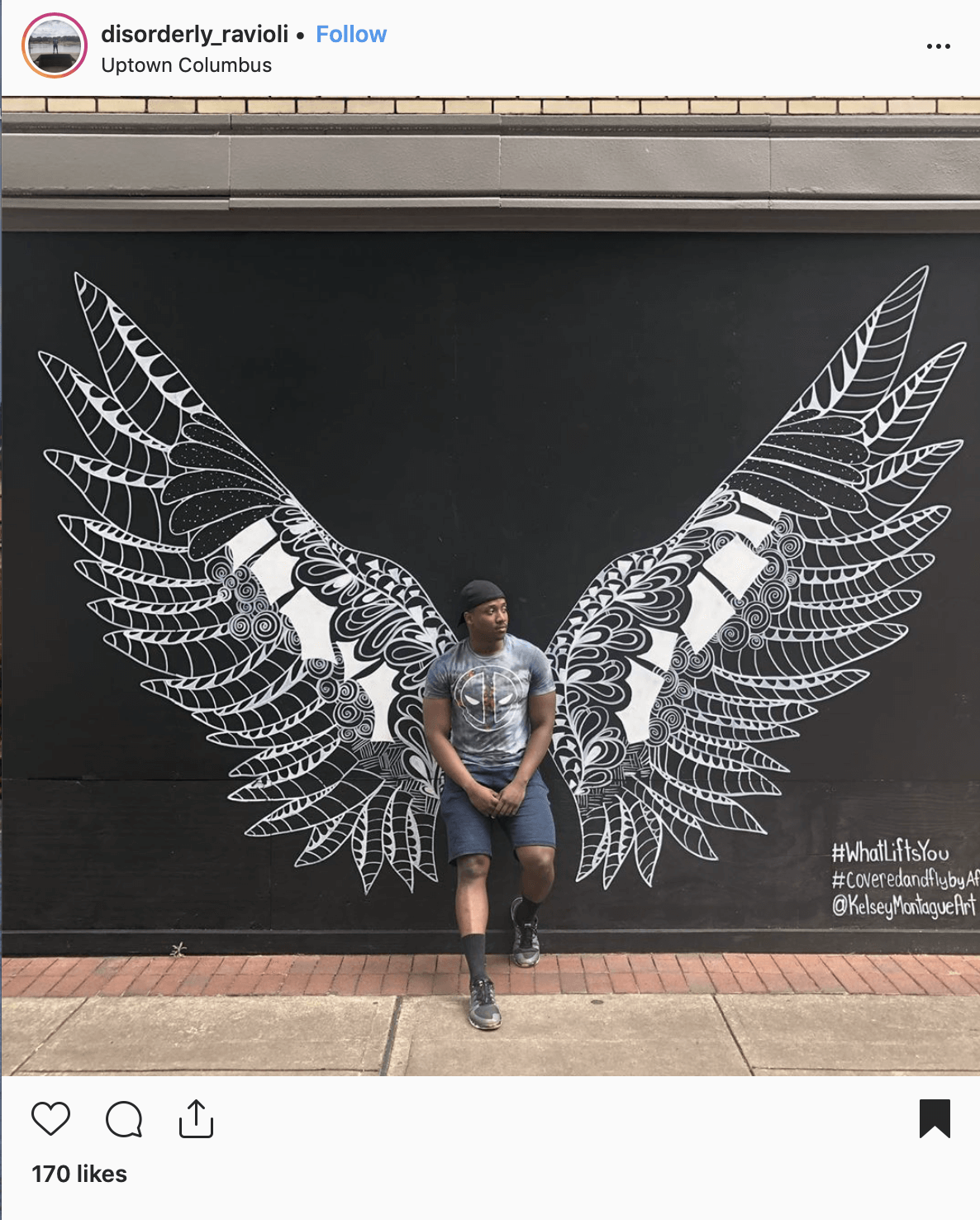 In front of Kilwin's on Broadway there are smaller wings perfect for little ones or furry friends.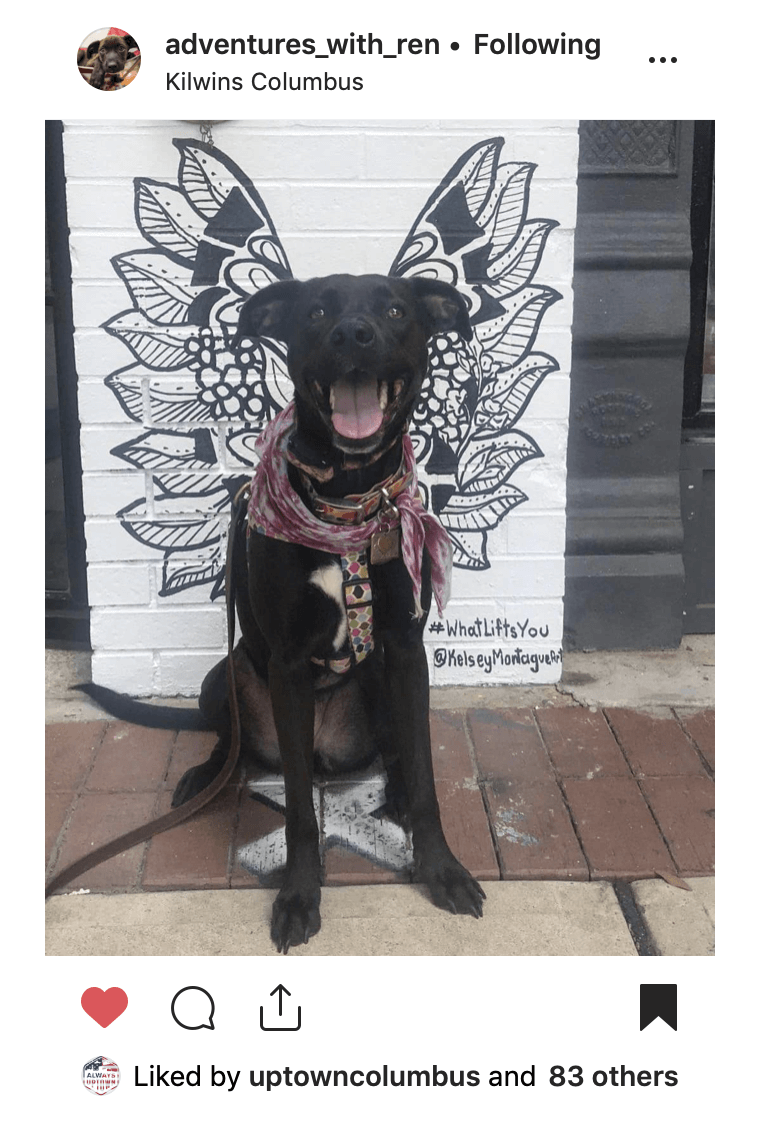 Mrs.Columbus
1st Avenue and Broadway along 9th Street.
The mural was painted by Christopher Johnson, an artist and art professor at Andrew College. The mural shows Mrs. Columbus from the fountain at Lenora Sarling Memorial Park along Wynnton Road. The sculpture was erected 90 years ago and is one of the signature pieces in the Fountain City.
"So, it always kind of stuck out to me that she's moving forward looking back, and this is called Heritage Tower and that's kind of the idea of Heritage," said Johnson. (WTVM news article)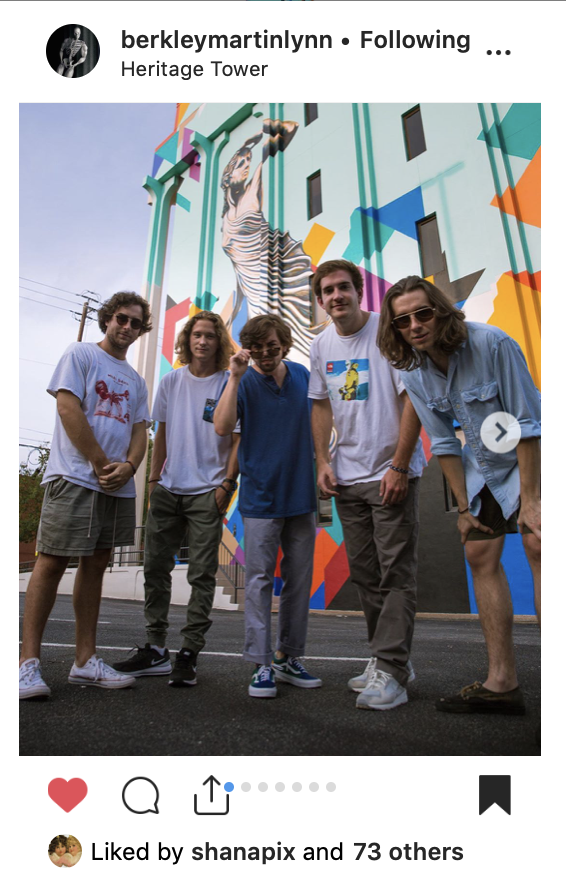 Dragon Fly Alley
"The Dragonfly" was chosen because dragonflies are an indicator species for clean water in a community. Our dragonfly population has exploded in recent years as we've invested heavily in public/private partnerships to restore the Chattahoochee River to health as it flows through downtown.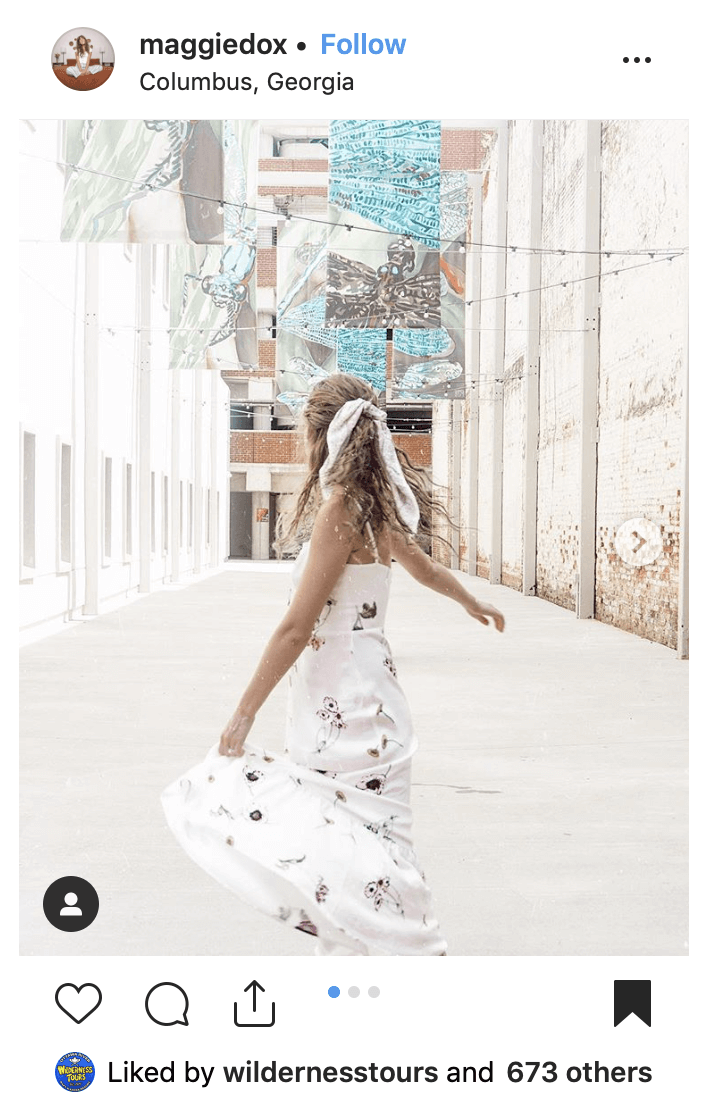 "Levanta e Vai" (Get Up & Go)
Mural at Pop Uptown, 1234 Broadway
Mural done by Yoyo Ferro, Levanta e vai is Portuguese for "get up and go."
"The folks here in Columbus are trying to lift up downtown and bring the energy up and make everybody proud of Columbus and I kind of used that inspiration to come up with an Abstract design that represented that idea," Ferro said. (WRBL new article)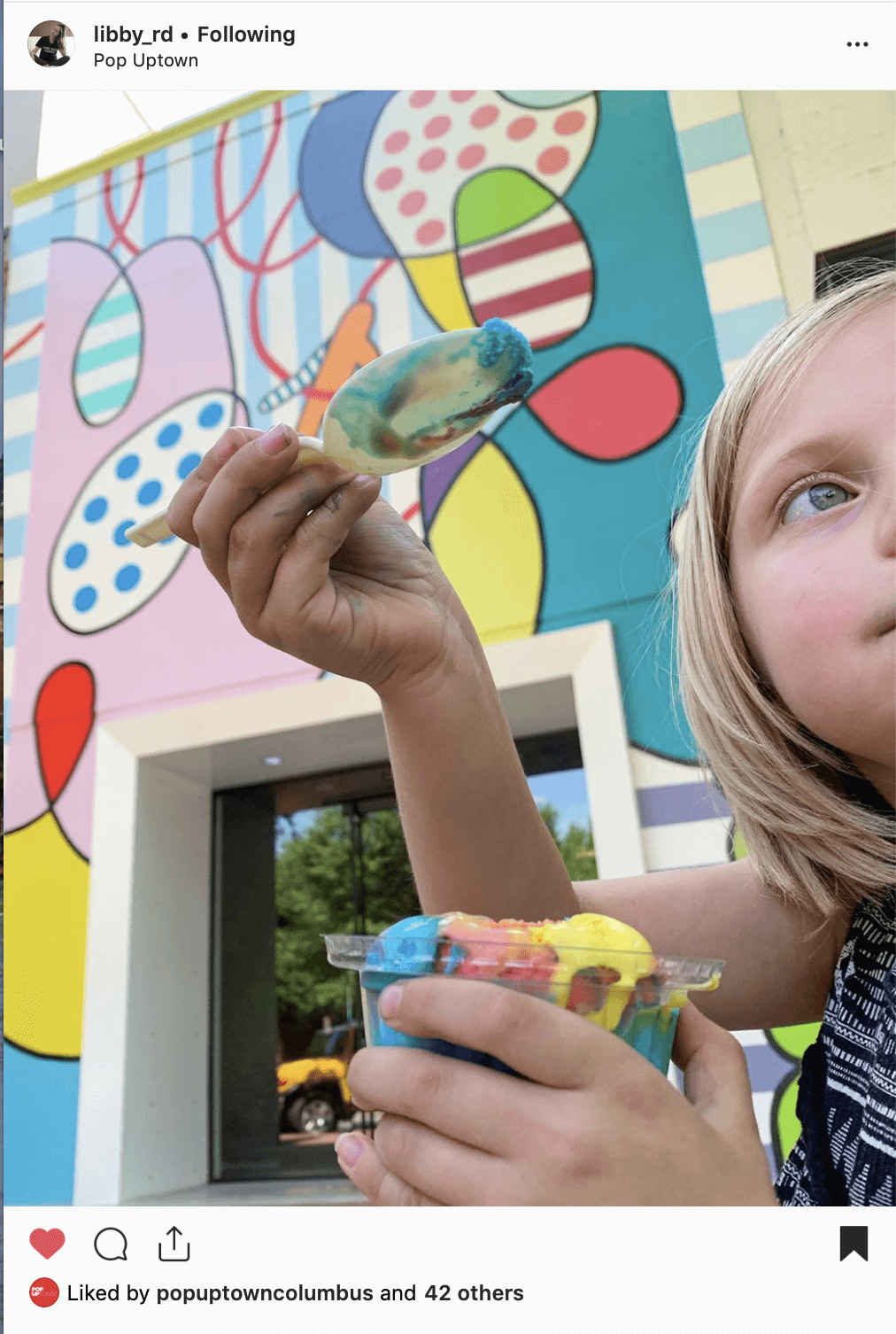 Iron Bank Jungle
Just outside this unique coffee shop is gorgeous flowers and plants that make for a mini jungle store front.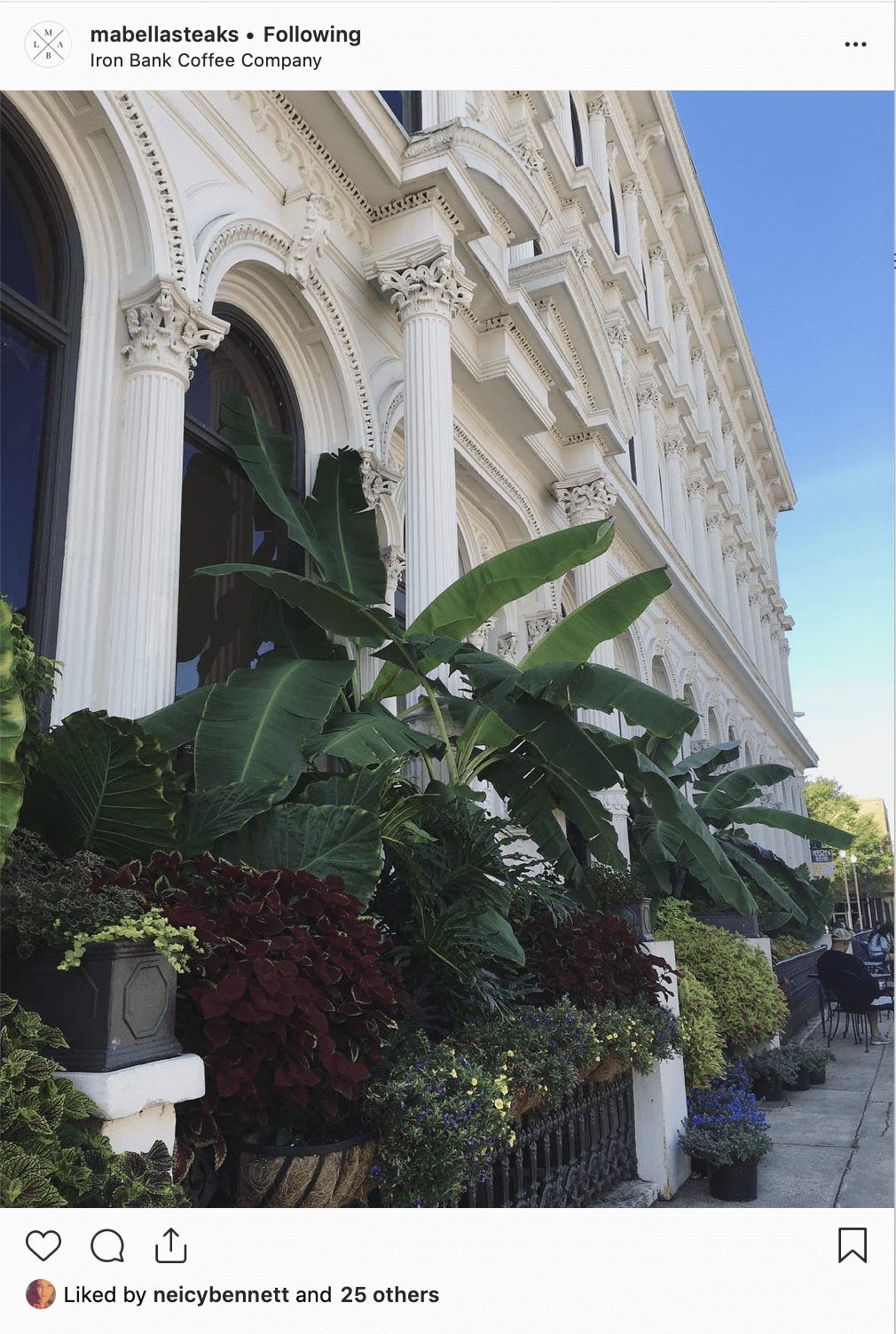 Lunch Box Museum
Located in RiverMarket Antiques (3218 Hamilton Road, Columbus, GA)
The Lunchbox Museum houses over 3,500 lunch boxes making it the largest and most assorted collection of metal and plastic lunchboxes in the world.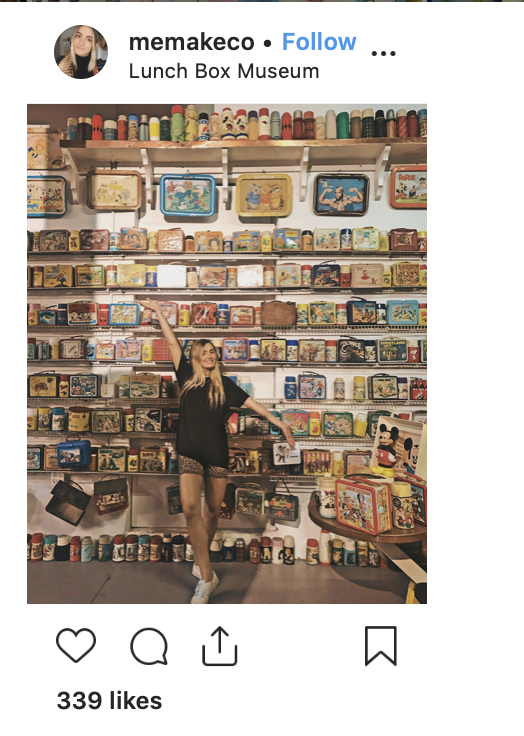 No Name But Lots Of Fame
1211 Broadway, just north of 12th Street.
This giant mural sprung up in downtown Columbus in 2014. There is a two-story brick-red wall that faces a parking lot that is covered is shades of blue, yellow, pink and purple. It's the work of Atlanta artist Alex Brewer, better known as HENSE, the noted muralist and "reformed" graffiti artist.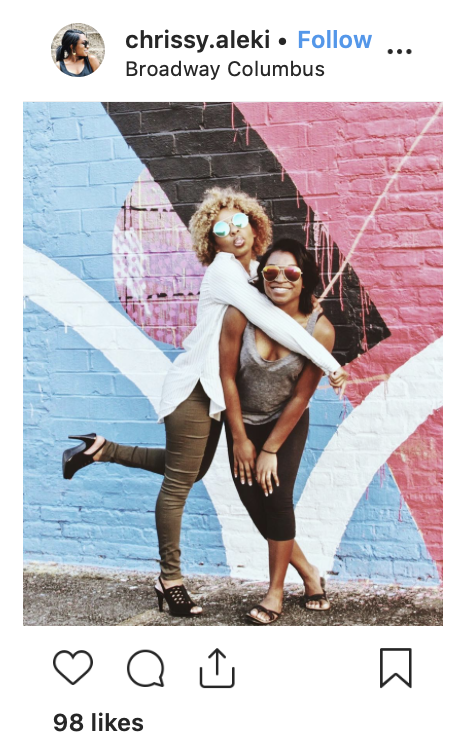 Fountains
Known as the "Fountain City," you will find fountains scattered throughout town that have been a part of Columbus for many years.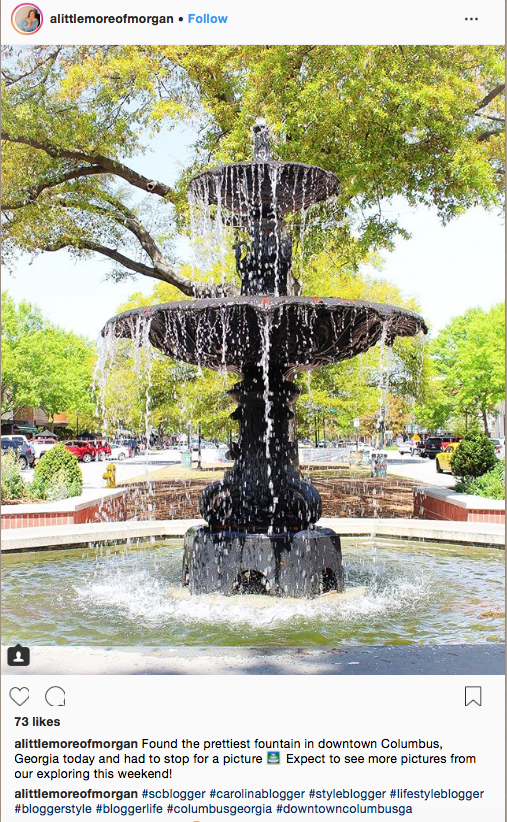 Uptown's Alleyway
Twinkling lights hung with love, this alleyway adds a little sparkle to any picture.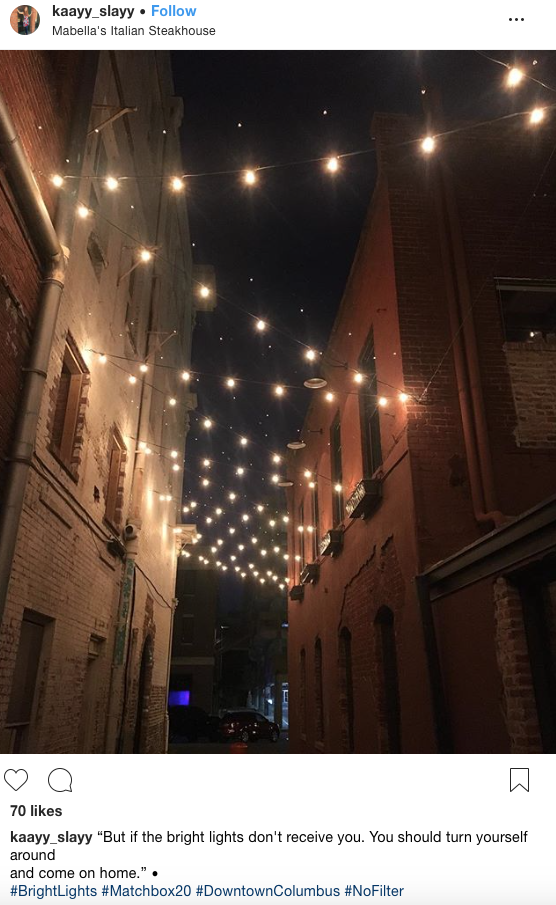 The Water Tower
Soaring high into the sky, this water tower is located along the river right beside the Eagle and Phenix Mill, which has been restored into living spaces. That's what I call a view to wake up to!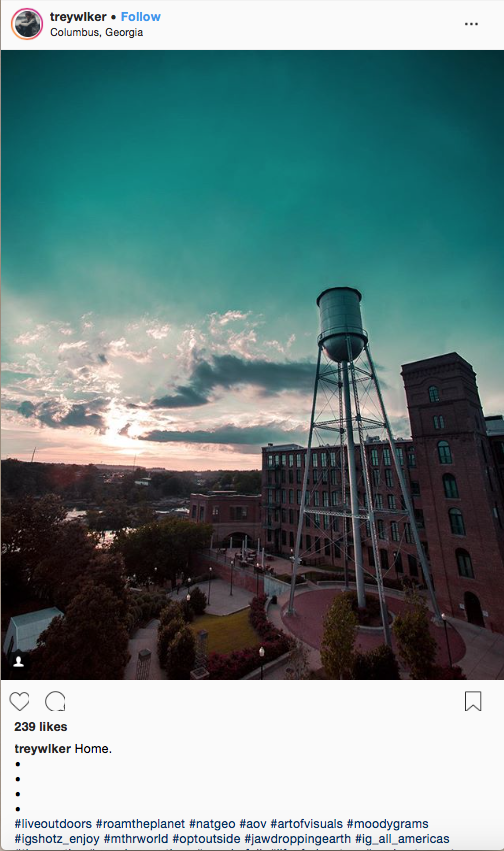 Historic District
Crawling with history and beautiful architecture, the historic district refuels and replenishes your love for the beautiful homes that have been around since the 1800s. What's even better is you can take tours of the gorgeous homes throughout the year!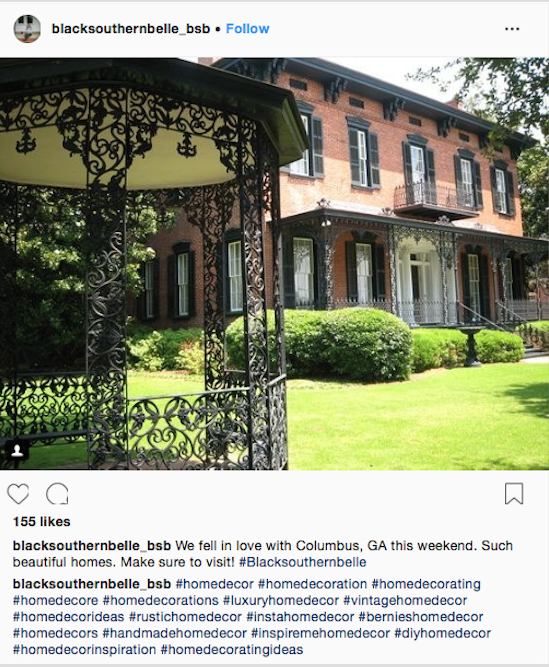 Chattahoochee RiverWalk
A linear park that's 15 miles long of greenery and fresh air along the Chattahoochee River. Rent a bike to ride along it and feel the river breeze along your face.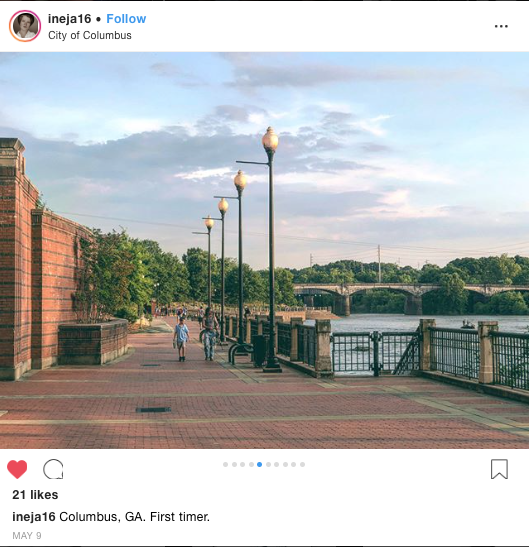 The Waveshaper Island
Get the rafters experience without actually being in the water by snapping some shots of The Island. The Island is a viewing and Paddler Access point along the Chattahoochee River attached to the Columbus RiverWalk by a pedestrian bridge. Not only will you get great shots, but you will get a feel of what it's like to be riding the rapids!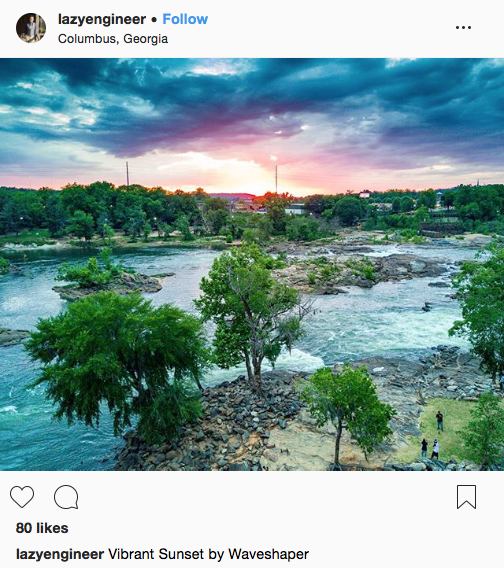 Mabella's Cheesecake
Mabella's cheesecake is so epic that they painted it on their brick wall outside. It makes a sweet picture and leaves you wanting a bite.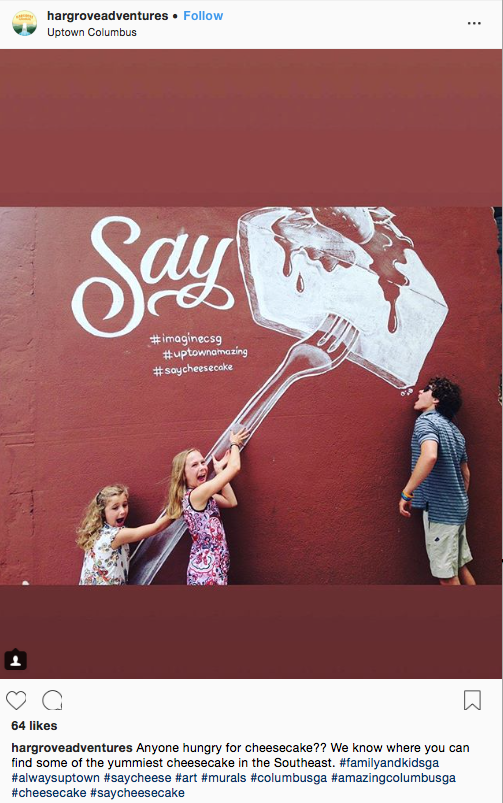 Splashpad
Right next to the RiverWalk, the Splashpad makes a lot of noise during the spring and summer. Kids from all over love to make a splash at this awesome outdoor water feature with 32 water jets shooting 8 feet in the air with water sprouts that can be lit and programmed to music.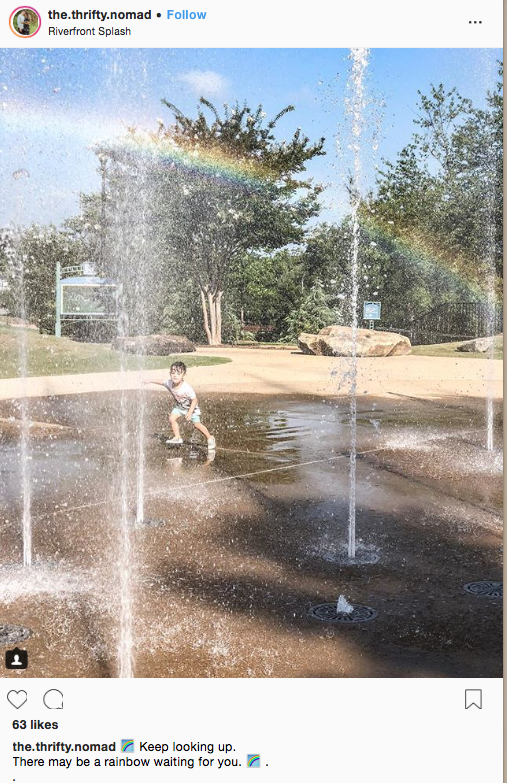 To see more amazing photos of Columbus,GA follow us on Instagram. Use hashtag #visitcolumbusga for a chance to see your photo on our Instagram.