All Out Inspired
Get the latest on events, ideas and ways to go all out in Columbus, Georgia!
May 11, 2018
Top 8 Camps for Kids On Summer Break in Columbus, Georgia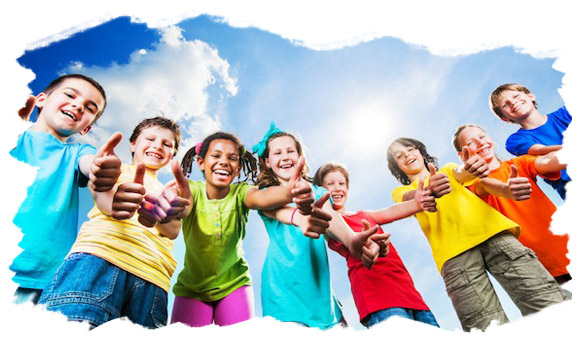 School is out, and summer is in! Looking for things to do? Well, Columbus, Georgia has a whole list of camps for the summer that children will have heaps of fun at. From theatre and museums to outdoor fun and rock climbing, there is something for every kid to have the best summer ever!
1. Have a kid who is all about the outdoors and seeking adventure? Well the Chattahoochee Adventure Club Summer Camp has been called "the BEST summer camp in Columbus" by children and parents alike! This outdoor, adventure-filled camp is designed for children ages 8-14 years old that want to explore nature, the outdoors, and all the activities the Chattahoochee River has to offer. This camp starts June 4-8 so hurry and get signed up!

Click Here for Adventure Camp Application: https://bit.ly/1KGd209
Click Here to visit the Event Website: https://bit.ly/22KoY5R
2. Treadstone Ninja Summer Camp is full of adventure too, just inside where the A/C keeps you cool from those hot summer days. Become a Ninja! Spend a week experiencing Rock Climbing, Parkour, Ninja Warrior, Games, and much more! Each 8-hour day is full of high energy activities from start to finish. You bring the lunch and snacks and we handle the rest!
Click Here for more information and to register!
3. Have a future engineer on your hands? The Coca-Cola Space Science Center will have the Brick by Brick Engineering Summer Camp for ages 8-10 starting June 4-8 and a Drone Engineering camp for ages 14-16 starting June 25-29. Click Here for more info on these camps.
4. The Coca-Cola Space Science Center will also have a Mission Design: Searching for Life Camp (ages 14-16) July 9-13, and Space Robotics Camp (ages 10-13) June 18-22. Click Here for more info on these camps.
5. Springer Theatre Academy is ALL OUT FUN and your child will want to come back to this fun, and wacky camp where they will learn all things theatre. For ages 5-18 this camp last all through the summer at one-week increments. So, sign up here!
6. Feeling a little flat? Leap off the page, go 3-D, and join the Columbus Museum for a fun week of exploring the art of sculpture! During this hands-on class your camper will discover a variety of traditional and non-traditional materials, visit the galleries, and learn about the cultures that inspired many sculptural masterpieces through time! Campers will explore sculptures from the Museum's permanent collection to inspire their masterpieces as they learn to assemble, carve, craft and model a variety of sculpted art. This camp is intended for ages 5-7 starting July 23-27 from 9 am-5 pm. Click here to for more info and to register.
7. Channel your inner artist at Brushes & Beverages Summer Camp starting in June through July. These classes are designed to integrate fun with education. The goal is to enhance your child with a knowledge base of drawing and painting skills necessary to be able to create and execute their own art work without assistance in the future.
Beginning Drawing
Advanced Drawing
Beginning Painting
Advanced Painting
Mural Painting for 9-12 grade students during the month on July on Broadway!!
Click here to start painting!
8. Learn the ways of an Army Soldier at the National Infantry Museum's Summer Camp starting in June and lasting through July. NIM Kids Summer Camp is a day camp filled with great activities for ages 6-14, designed to promote teamwork and teach the Army values. There are five week-long sessions over this summer. Register Now!
Columbus has a lot of activities going on for kids this summer and camps are starting up soon, so sign up for a good time and make this summer unforgettable! This beautiful city has so much to offer and joining in on a summer camp is just dipping your toes into what there is to do. While you are in town for the camps, venture out and explore the RiverWalk, eat at one of Columbus's many delicious restaurants, and have an amazing time while you're at it! Click here to find out what else is going on in Columbus, Georgia.