All Out Inspired
Get the latest on events, ideas and ways to go all out in Columbus, Georgia!
November 27, 2018
Tis' The Season Holiday Events Schedule 2018
Holiday Events Guide 2018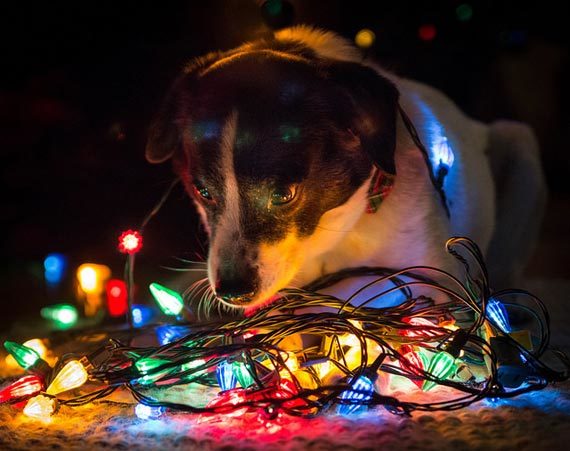 It's the most wonderful time of the year again and Columbus, Georgia is full of Christmas activities and events to satisfy everyone's standards for the happiest season of all! Here is a list of all the seasonal events going on in the Columbus, Ga area to get you started.
Theatre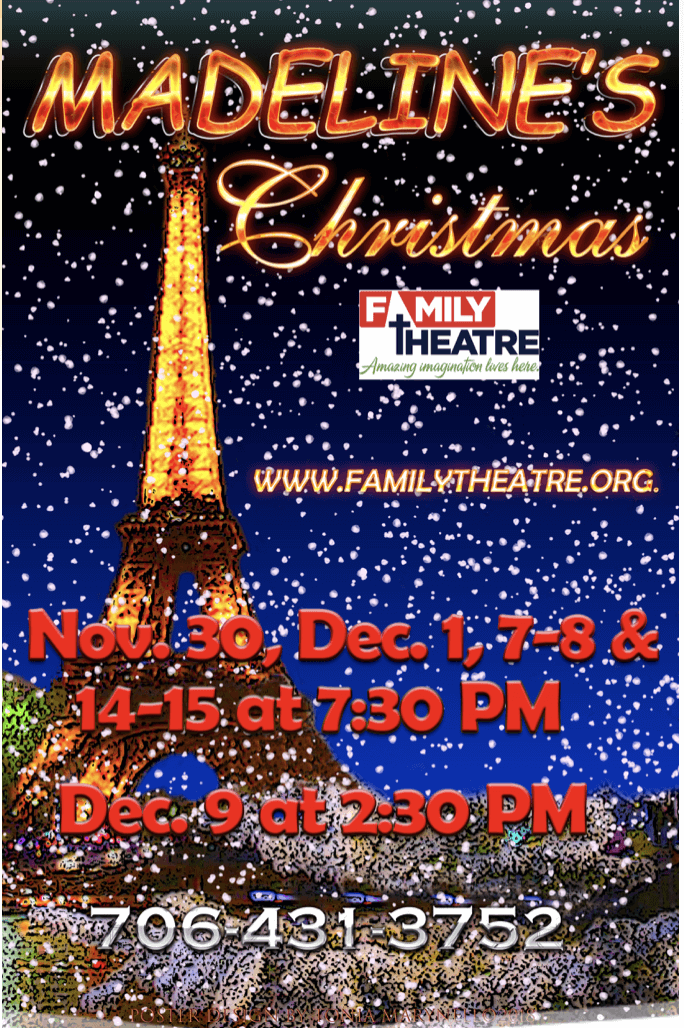 Madeline's Christmas at Family Theatre November 30, Dec. 1, Dec. 9, and Dec. 14-15.
http://familytheatre.org/madelines-christmas.html?fbclid=IwAR1e9woKDMqw5AGvuWi69qCAiOJaquKulgf3xtIidXJfNf0_LVG-CK5lGk4
ELF the Musical Dec. 7-Dec. 23, at the Springer Opera House. https://springeroperahouse.org/shows/elf/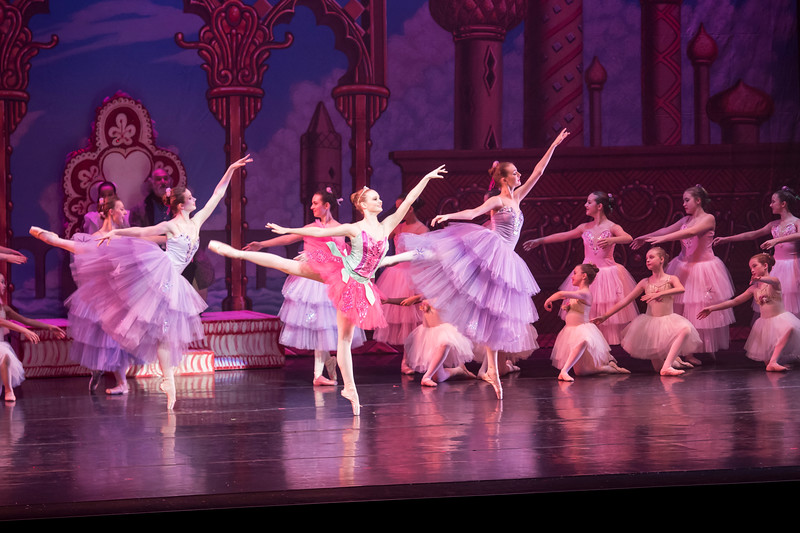 Columbus Ballet Nutcracker Dec. 8-9, at the RiverCenter of Performing Arts. https://rivercenter.org/event/columbus-ballet-the-nutcracker/
A Tuna Christmas Dec. 13-23, at the Springer Opera House. https://springeroperahouse.org/shows/tuna-christmas-next-generation/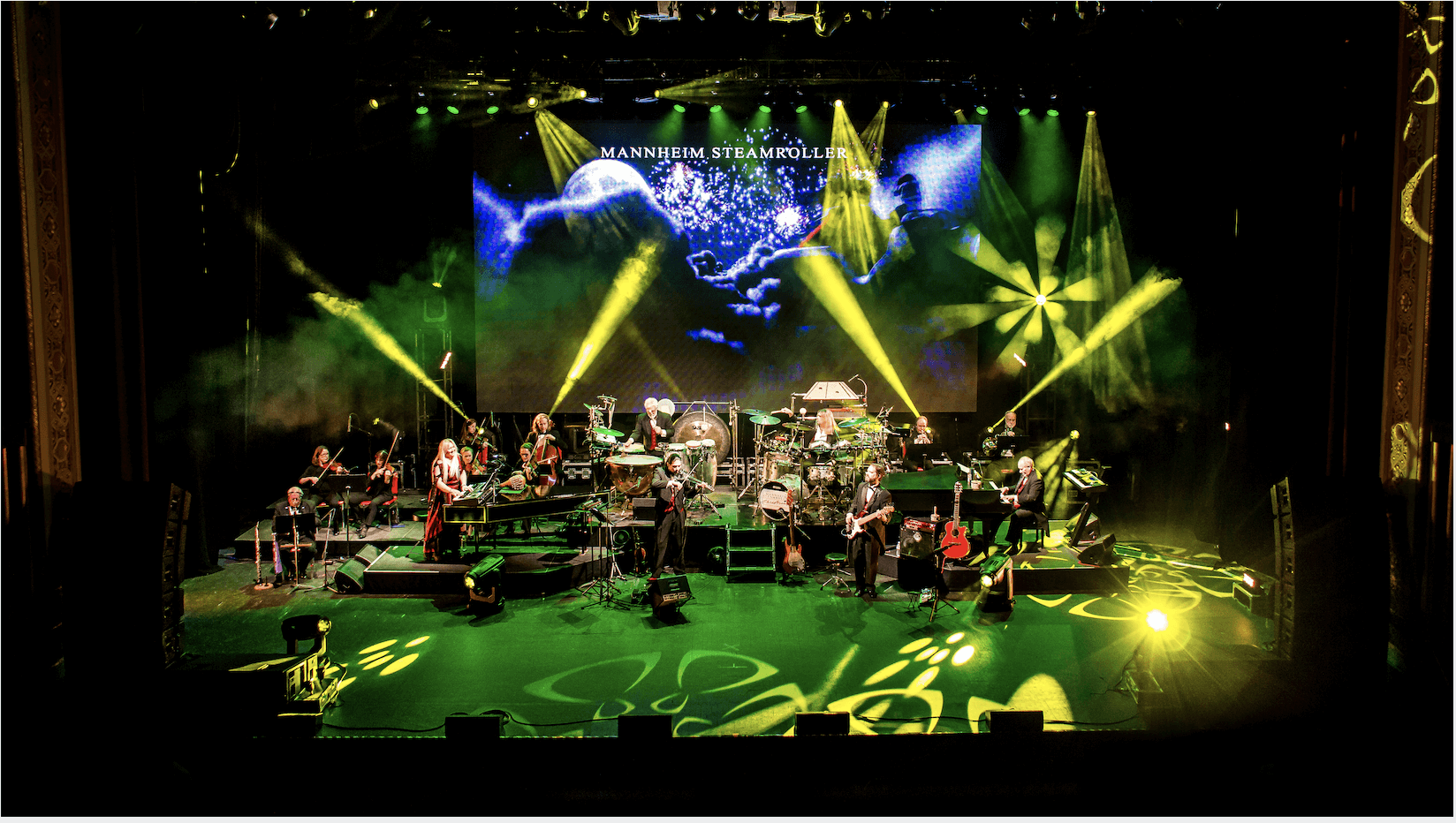 Mannheim Steamroller Christmas Monday, Dec. 17th, at the RiverCenter of Performing Arts. https://rivercenter.org/event/mannheim-steamroller-christmas/
Events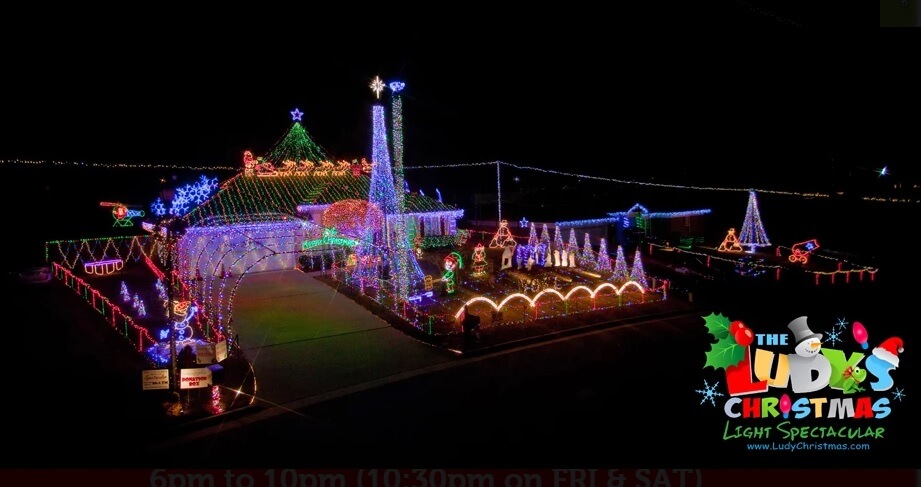 Ludy's Christmas Lights: Held annually every evening from Thanksgiving through New Years Eve, this computerized light display set to music is a fun and enchanting local experience. This place includes over 250,000 lights set up at a house in an actual neighborhood! Admission is free and all donations go to the Make-A-Wish Foundation. Pull up in your car to view the lights or park and walk around!https://www.facebook.com/ludychristmas/
The Landings Christmas Parade and tree lighting. Nov. 29 5-8pm
Holiday Sip and Shop Nov. 29 4-8pm at the Wynn House. Shop for unique holiday gifts while enjoying delicious appetizers and sparkling beverages! Members $10.00 Non-Members $12.00. https://www.facebook.com/events/2370006836372812/
Bi-City Christmas Parade Dec. 1stBi-City Christmas Parade: This annual parade occurring on 1 Decemberbegins in Phenix City and crosses the bridge to go through Uptown Columbus. It includes floats, marching bands, horses and more!
Reindeer Run Country's On Broad December 1, at 9:00am, for the 19th running of the Countrys Reindeer Run! The Reindeer run is a one mile race for all kids in the 8th grade or under. Proceeds from the race benifit the Children's Miracle Network at the Midtown Medical Center. In the last 18 years the reindeer run has had over 7000 runners and raised over $160,000 that helped local kids from the Chattahoochee Valley Area. https://www.facebook.com/events/279980649292017/
Breakfast with Santa Dec. 1st, 8am-10am. Make Breakfast with Santa a new family tradition! Enjoy a delicious breakfast provided by our extraordinary chefs here at the Columbus Convention and Trade Center, write a letter to Santa and hand-deliver it, enjoy holiday crafts and spend quality time with Ole' St. Nick!
https://www.facebook.com/events/2225321904346885/
Gingerbread Village at RiverCenter Dec. 1-Jan. 4
Opening Day of the RiverCenter Gingerbread Village!:
Join RiverCenter, December 1, 2018 at 9:00 AM - 1:00 PM, as we celebrate Columbus through the season's favorite art from: Cookie houses! Gingerbread houses created by individuals, organizations, and teams from across the Columbus area* will be on display in the RiverCenter lobby all through the month of December. Stroll through our lobby on Opening Day to see what our collective community has created, and enjoy this certain sign of the season with us. No contests, no judges or winners, just an opportunity to share in the joy of local collaboration in the spirit of fun. This month will also serve as a non-perishable Food Drive for our local food banks - please bring along a donation to share. https://www.facebook.com/events/341636719920707/
Christmas In the Garden at the Botanical Gardens Dec. 2 from 2-7pm Christmas in the Garden: December 2, 2018. 2pm-7pm. Take in a candlelit walk in Columbus' Botanical Gardens. Listen to some choir music, grab some refreshments and purchase a Christmas wreath! https://www.facebook.com/events/2159669434283957/
The National Infantry Museum hosts its annual showings of the Polar Express in its 3D theater, which plays every weekend from December 7-23. Throw on your favorite PJ's and grab tickets early before they sell out!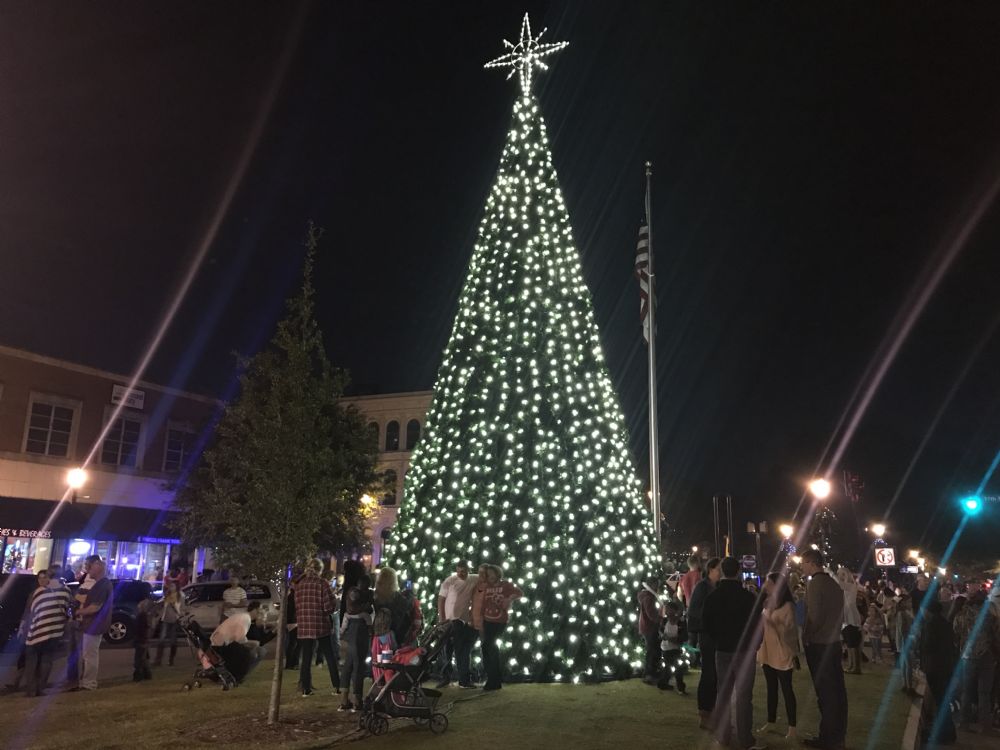 Broadway Holiday Parade and Tree Lighting: December 7, 2018. Located in Uptown Columbus, this one-night affair typically occurs in the first week of December includes a parade featuring Santa Claus, the Coca Cola Polar Bear and other VIPs. Enjoy the dozens of decorated Christmas trees that line the streets, grab a hot cocoa and play in the snow! The Trail of Trees Dec. 7 6:30pm-8:30pm will also be at the Broadway Holiday!
Big Dog Jingle 5K Dec. 15th 9-11am. Come run the Big Dog Jingle and spread Christmas cheer for all the world to hear! Your entry will make a difference in the community! Each entry will donate $5 to Micah's Promise whose mission is to spread education and awareness of the sexual exploitation of children in the state of Georgia. One of their other goals is to build a therapeutic treatment facility for the children so they can receive an education and a healthy future.
Bright and cheery Christmas outfits are encouraged!! https://www.facebook.com/events/239225933619228/
Ugly Sweater Bar Crawl Dec. 15th. Tis the season to eat, drink, be merry and rock your ugliest holiday sweater! The Uptown Columbus Ugly Sweater Bar Crawl will take place at all your favorite bars on Broadway including Nonic Bar & Kitchen, Scruffy Murphy's Irish Pub & Eatery, The Loft Columbus Upstairs and The Uptown Tap. Tickets are $12/person and can be purchased online or day-of. Admission includes the official Ugly Sweater Bar Crawl cup, complimentary entry into all bars and beer/mixed drink specials at every location. Please note, last year this event SOLD OUT in two days so get your tickets early.
https://www.facebook.com/events/356924731741804/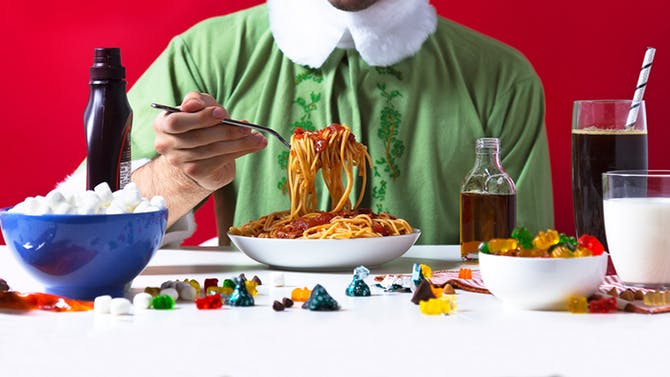 Elf Jingle and Mingle Sunday, December 16. Sundays before Elf the Musical, join us for a special Brunch with Buddy the Elf HIMSELF! Tickets are $30 for adults and $25 for children 12 and under. (Does not include a ticket to Elf the Musical, must be purchased separately.) https://springeroperahouse.org/have-brunch-with-buddy-the-elf/
Columbus Christmas Lights Shuttle Tour Happening Dec. 7, 15, 21, 22 with two shuttle times each date at 6:00pm and 8:15pm. Enjoy a night of festive lights with Columbus' best displays of Christmas. Your trip include stops at various winter wonderlands including the famous Ludy's Christmas Light Spectacular. Plus, a visit to Mrs. Claus' Midtown home, for hot beverages and cookies! Along the ride we'll have Christmas Trivia for prizes, and fun stories. This two-hour tour starts and ends at Lemongrass Thai & Sushi, 2435 Wynnton Rd, Columbus, GA. Shuttle tour $25/person.
Holiday Events within 100 Miles
Fantasy In Lights at Callaway Gardens: 8 million lights. 15 dazzling scenes. 1 magical getaway. Running from 16 November to 5 January, the holiday events at Callaway Gardens are some of the most notable in the region with people traveling from all over to participate. There's just too many events to list, but their Christmas light display is one for the booksd! https://www.facebook.com/events/260189797966120/
Night of Lights: This annual event in Phenix City includes a stage performance and fireworks show at Moon Lake at Martin-Idle Hour Park on December 8th. Admission is free and includes dance performances and marching bands! 3-9pm.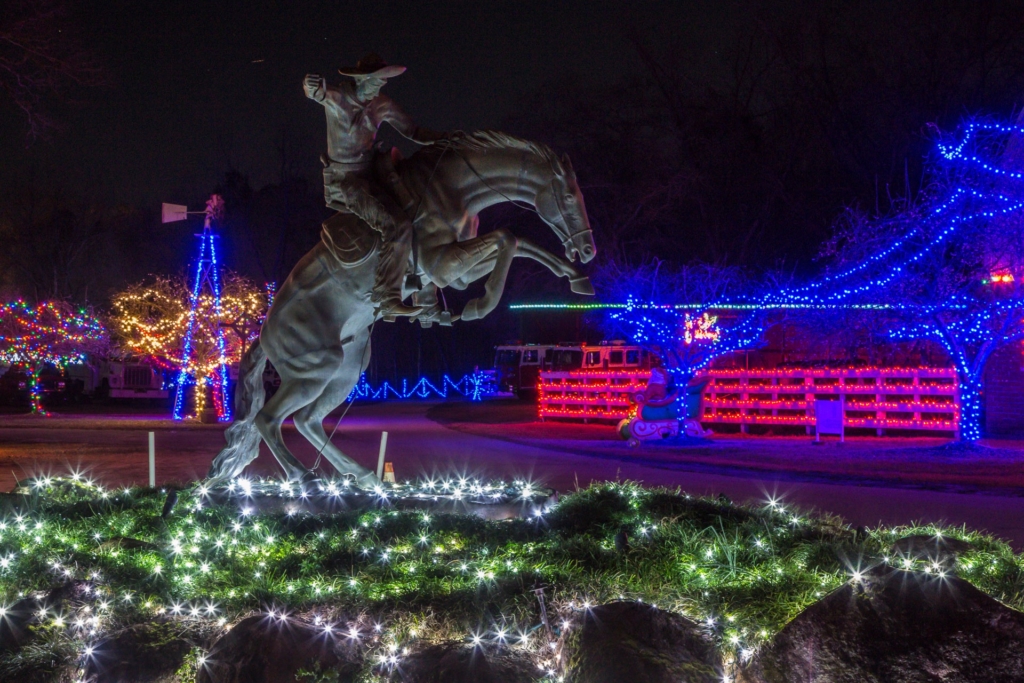 Christmas at The Rock Ranch: The Rock Ranch is full of Christmas events for families, on the weekends starting December 6-22. You can drive through and see the lights, visit with Santa in the evenings or join him for breakfast in the mornings, hop on a Polar Express, or take part in a Santa's Workshop.
https://therockranch.com/?fbclid=IwAR0OHpEURUXqlj9WXyTSEZ_D1uQuU_yxhm7i_ZWeeJi9iTzG3oMUEsEfPHE
Stop by Columbus, Ga and have a fun filled weekend full of Christmas cheer! You won't be dissapointed. Click here to see what else there is to do in Columbus.