All Out Inspired
Get the latest on events, ideas and ways to go all out in Columbus, Georgia!
February 5, 2019
Get the Inside Scoop, And Know All The Pet Friendly Spots In Columbus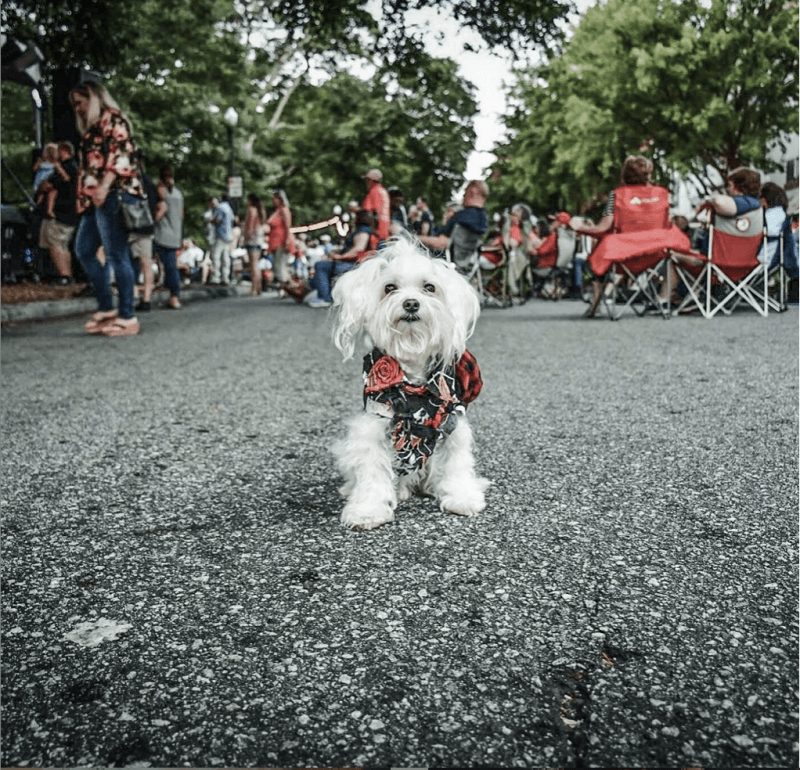 It's now 2019 and the travel bug is out to get us! But who wants to leave beloved furry creatures with four paws at home? Not me! My dogs are my besties and they deserve to tag along. Explore Columbus, Georgia and fall in love with the south. Here is everything you need to know when traveling to Columbus with your sweet pups.

Columbus offers many places to go exploring with pets that are safe and fun for the whole family to enjoy!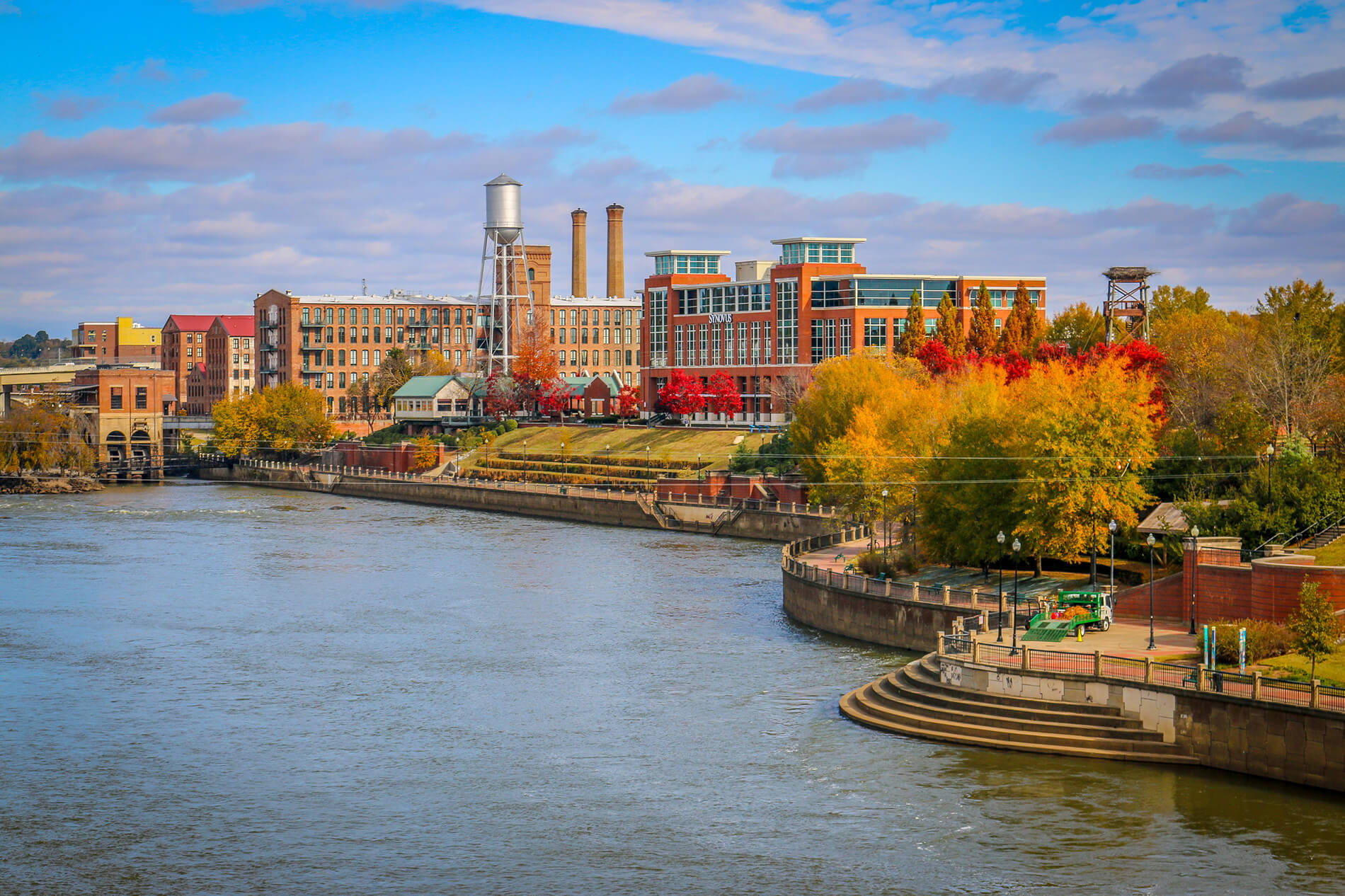 Photo credit: Michael Harding
The Chattahoochee RiverWalk is a favorite among visitors and locals, with over 15 miles of trail the RiverWalk is a great way to get out and experience great southern weather and nature at its best. It's used for outdoor purposes such as running, biking, skating. Take advantage of the river itself and go whitewater rafting or ziplining across the water.
Address: Bay Avenue and 11th Street, Columbus, GA 39701
Uptown Columbus, where the RiverWalk is located, is full of local places to eat and shop. Many of the shops and restaurants are pet friendly so don't be afraid to bring your furry friend along!
---
Restaurants
Listed below are restaurants that love your pets too and accommodate to include them in your party.
Iron Bank Coffee Co.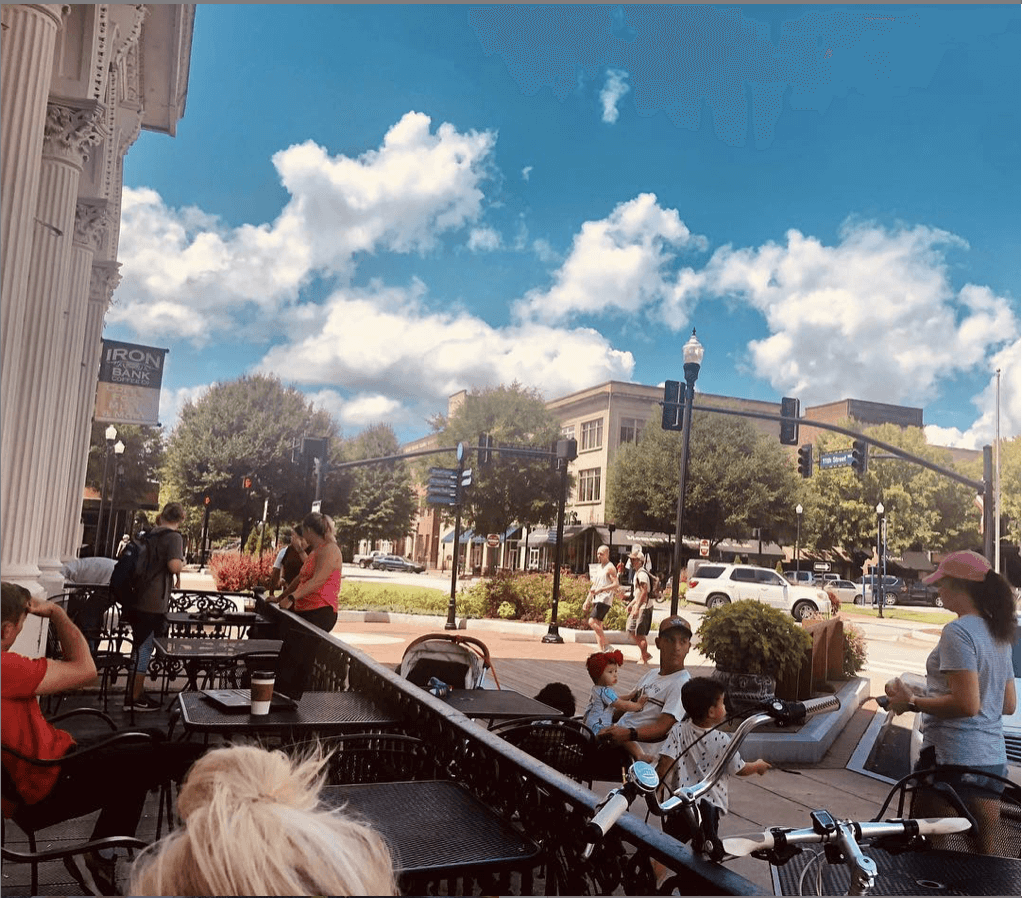 Photo credit @electriccitylife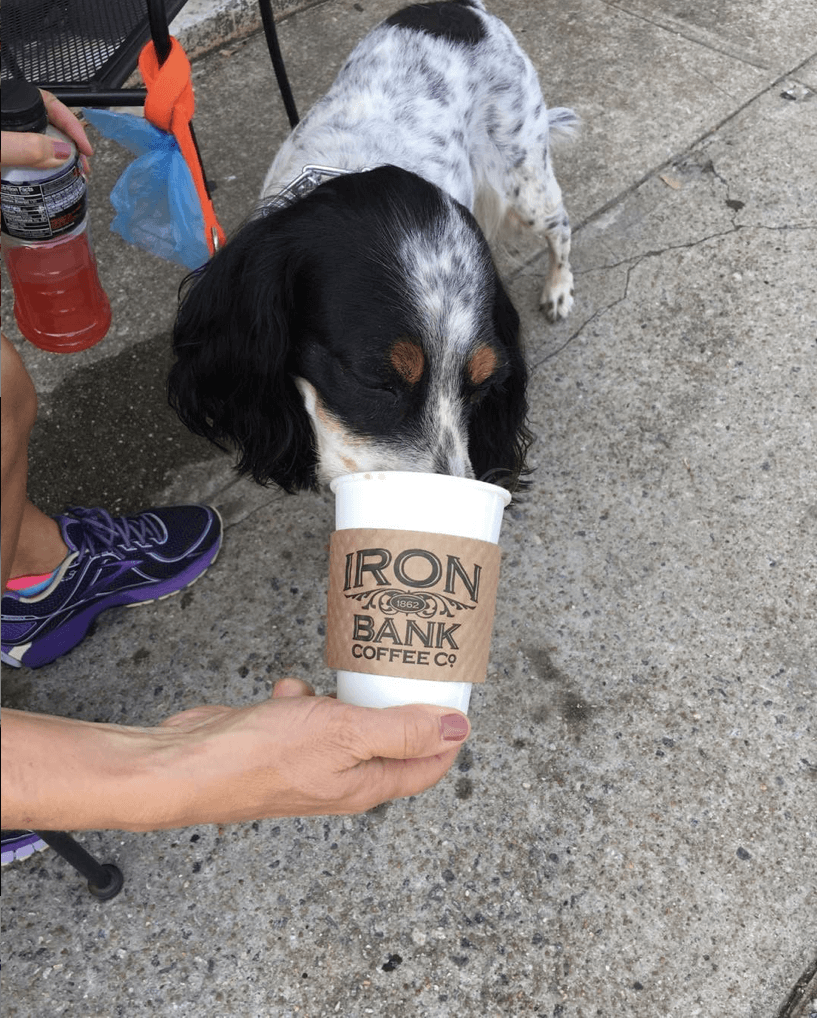 Photo credit @moknowscsg
Hip, modern coffeehouse in a renovated bank where the old vaults still stand, providing espresso drinks, daytime fare & baked goods. Live music plays on the weekend, and seating outside great for people watching and relaxing.
Address: 6 11th St, Columbus, GA 31901
Phone: (706) 992-6609
The Loft
Trendy spot for a variety of casual American fare plus music & comedy acts in the upstairs lounge. Great place to sit outside and enjoy our Friday Night Concert Series during the Spring and Fall!
Address: 1032 Broadway, Columbus, GA 31901
Phone: (706) 596-8141
Plucked Up Chicken & Biscuits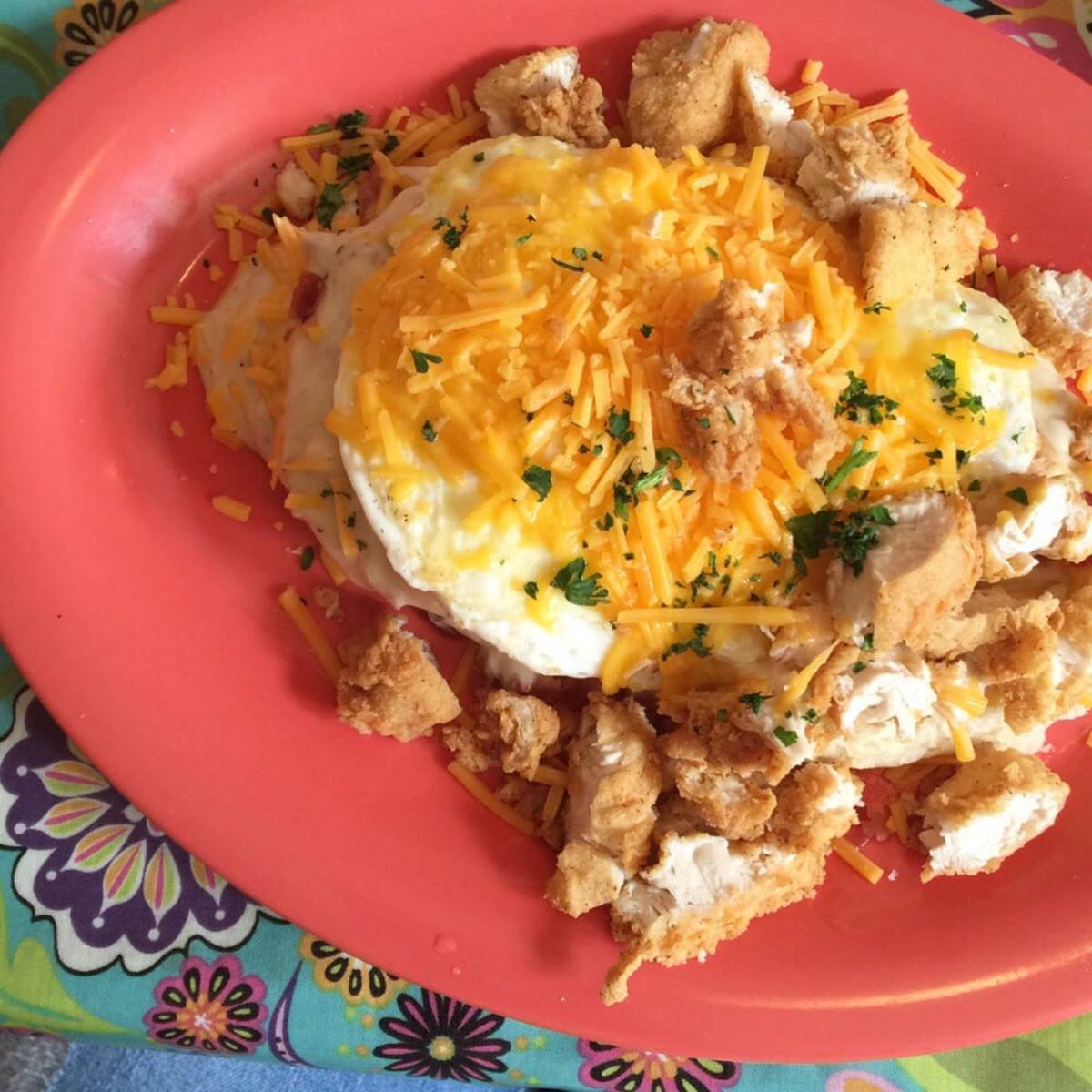 Chicken–centric joint serving sandwiches, biscuits & salads in casual digs with exposed–brick walls. Come get plucked up!
Address: 1208 1st Ave, Columbus, GA 31901
Phone: (706) 225-0044
https://www.pluckedupchickenandbiscuits.com
Scruffy Murphy's Irish Pub
Irish-style pub offering traditional plates & an array of ales in warm digs, plus live music nights.
Address: 1037 Broadway, Columbus, GA 31901
Phone: (706) 322-3460
The Cannon Brew Pub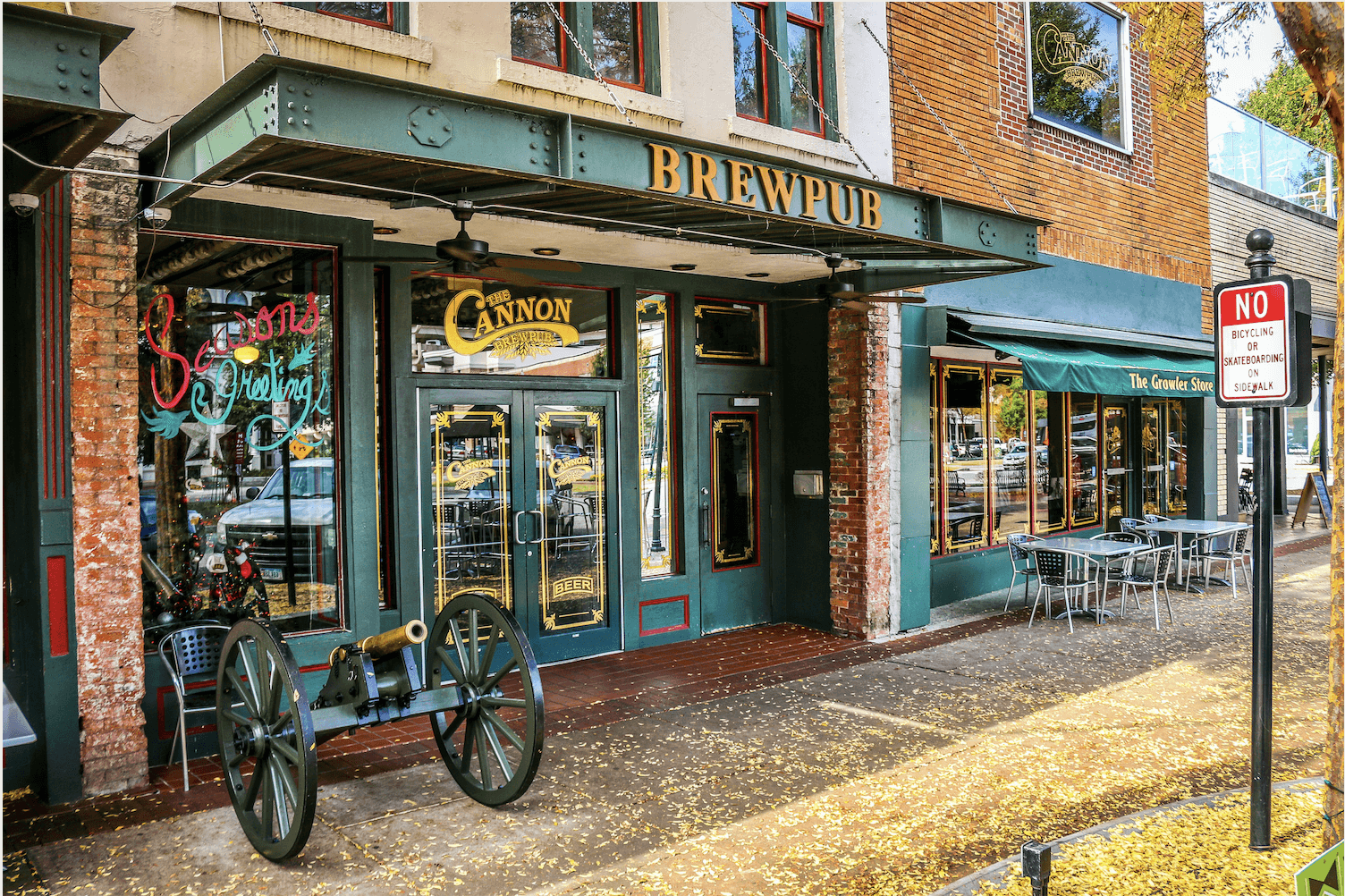 Photo credit: Michael Harding
This microbrewery is known for its beer, ginger-ale, wood-fired pizza & a variety of burgers is a favorite amongst locals and soldiers stationed in Columbus.
Address: 1041 Broadway, Columbus, GA 31901
Phone: (706) 653-2337
Your Pie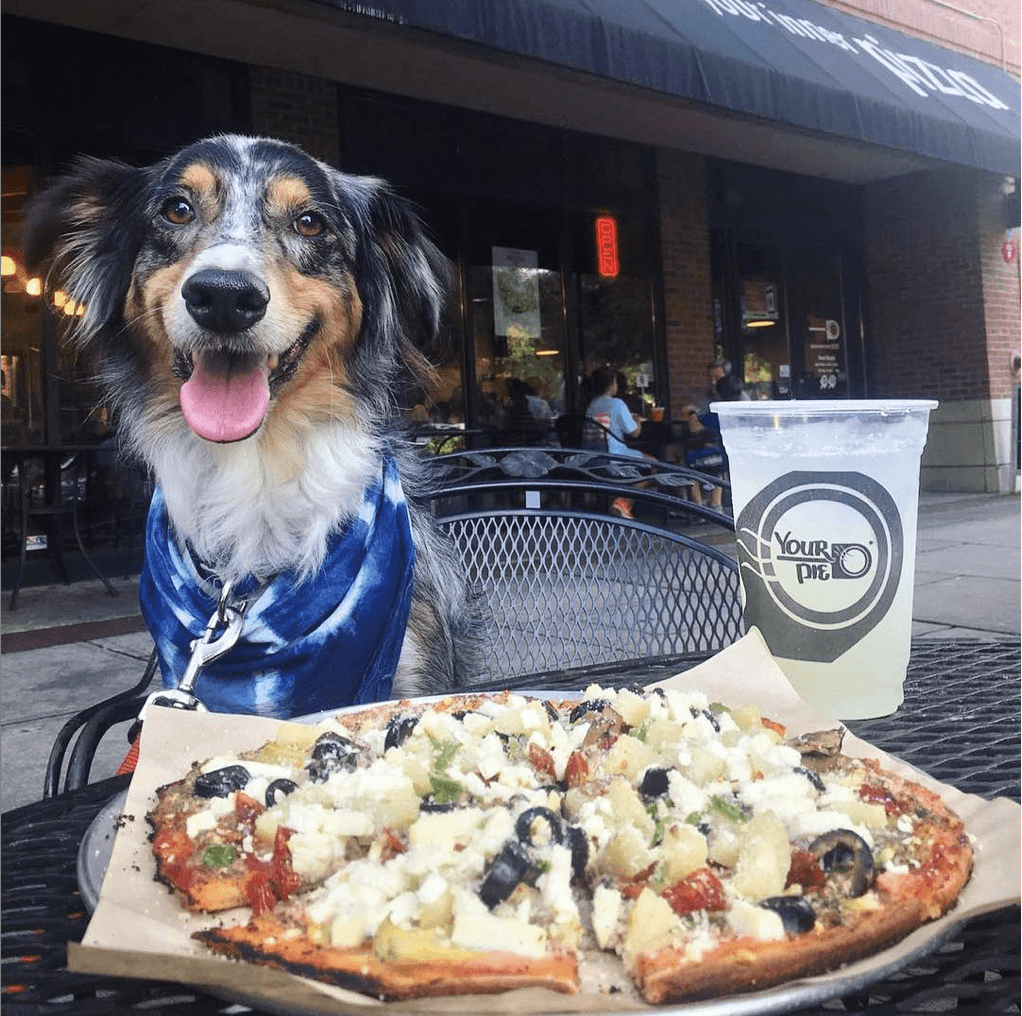 Photo credit @rangerdanger_the_aussie
Diners choose their dough, sauce, cheese & toppings at this pizzeria chain with gelato & microbrews.
Address: 1019 Broadway, Columbus, GA 31901
Phone: (706) 221-6899
https://yourpie.com/stores/columbus-uptown/
Fountain City Coffee House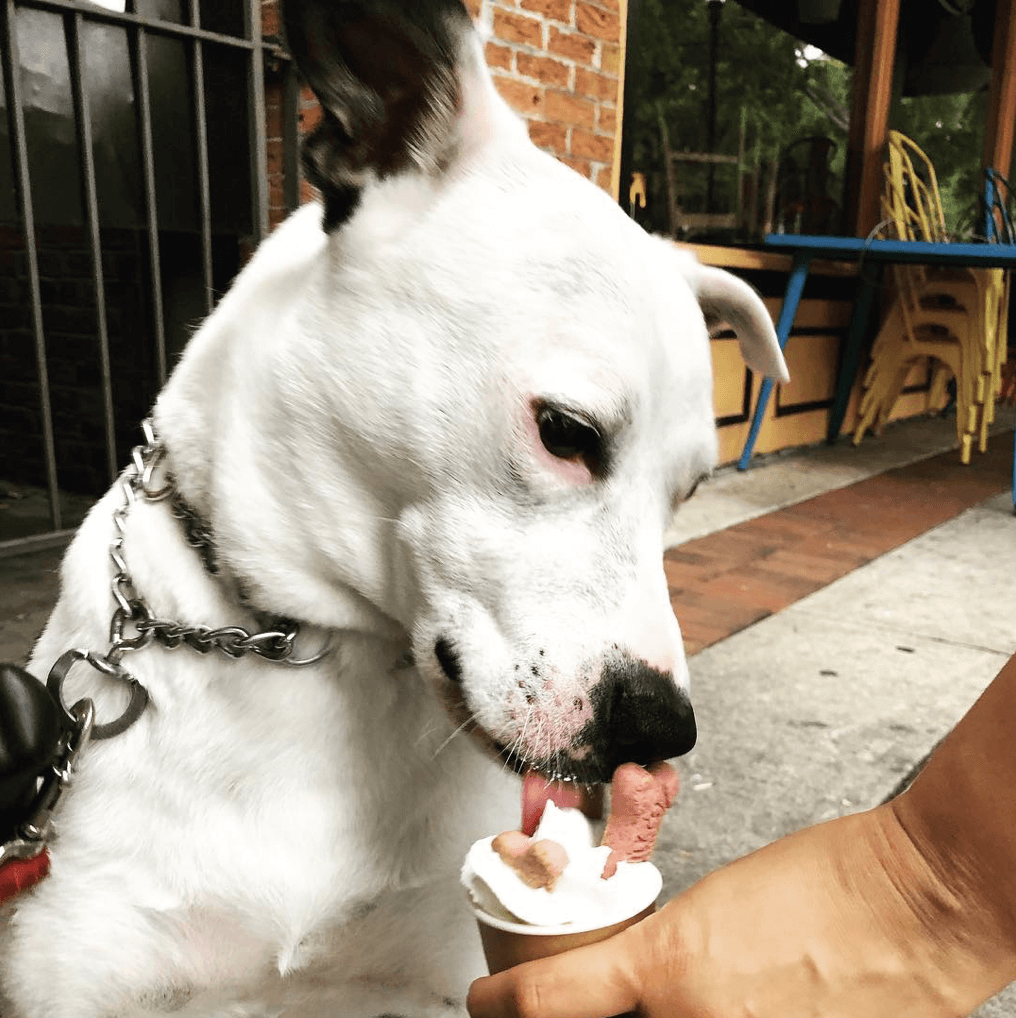 Photo credit @fountaincitycoffee
This brightly colored coffee shop has open-mic nights every week and offers house-roasted beans, pastries & panini, plus pupachinos for your pups. Something for everyone!
Address: 1007 Broadway, Columbus, GA 31901
Phone: (706) 494-6659
https://www.fountaincitycoffee.com
Smoke Bourbon and BBQ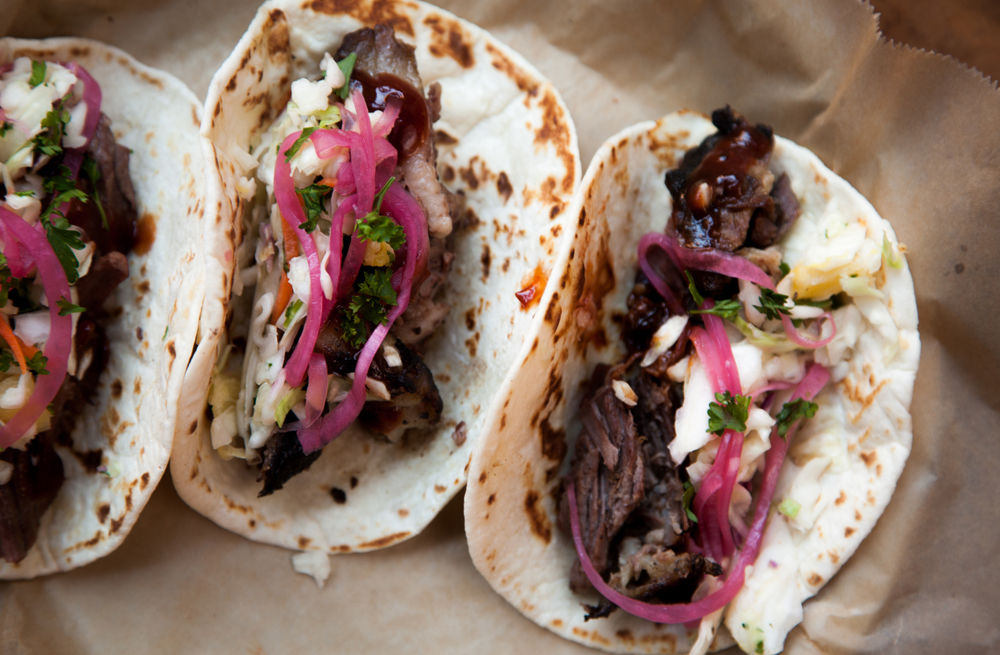 Photo credit @smokebourbonandbbq
Casual spot with a rooftop patio for creative BBQ such as pimento cheese wontons & brisket gnocchi.
Address: 1047 Broadway, Columbus, GA 31901
Phone: (706) 221-9889
https://www.smokebourbonandbbq.com
Nonic Bar & Kitchen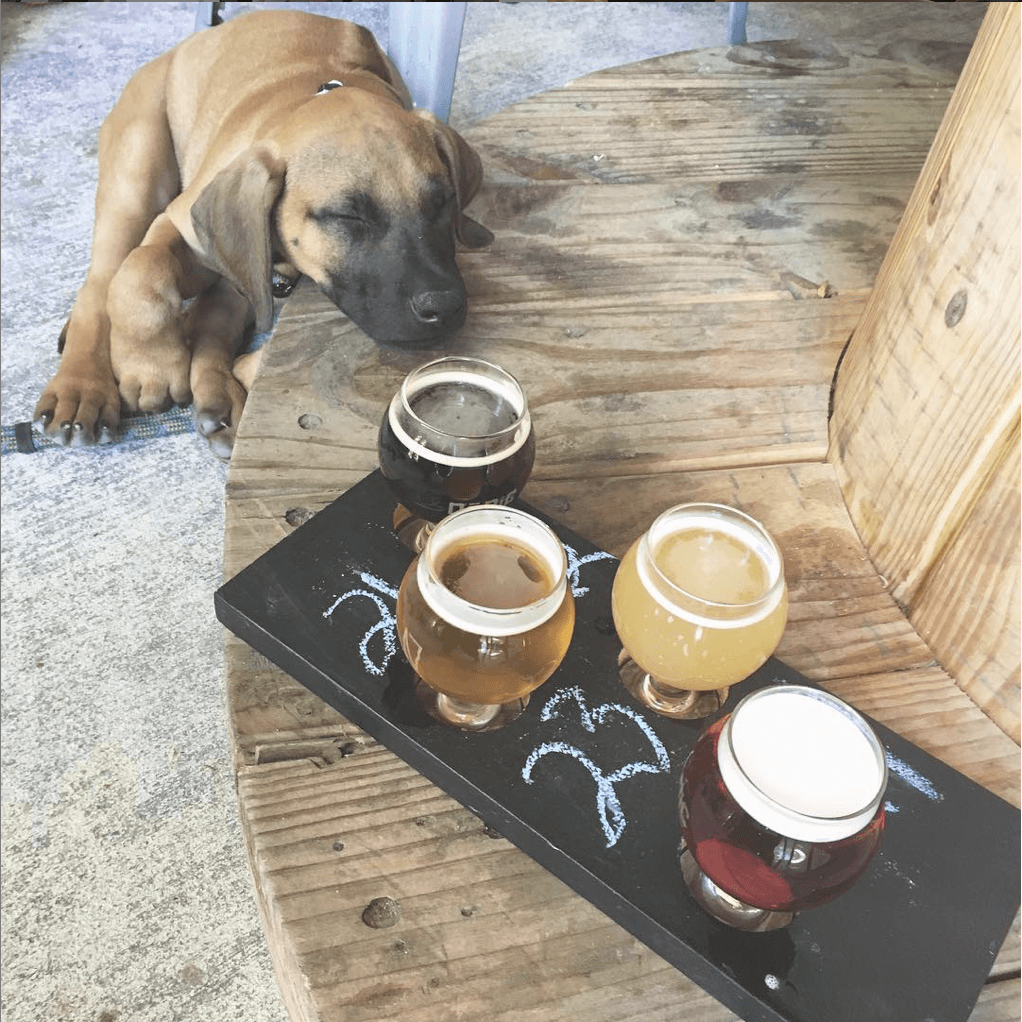 Photo credit @expedition_unbroken
Nonic Beer Bar & Kitchen is a beer bar in downtown Columbus. They have 30 rotating taps featuring flights and multiple pour sizes with a small rotating food menu focusing on shareable dishes. Note: We are a 21+ establishment inside. We are happy to serve all ages on our patio out front.
Address: 1239 Broadway, Columbus, GA 31901
Phone: (706) 221-8832
Picasso's Pizza
Delicious variety of specialty pizza's as well as soups, salads, pastas and more. Perfect spot to eat dinner during the Spring and Fall Concert Series with friends and family.
Address: 1020 Broadway, Columbus, GA 31901
Phone: (706) 576-6991
https://www.facebook.com/1020PicassoPizzeria/
Country's on Broad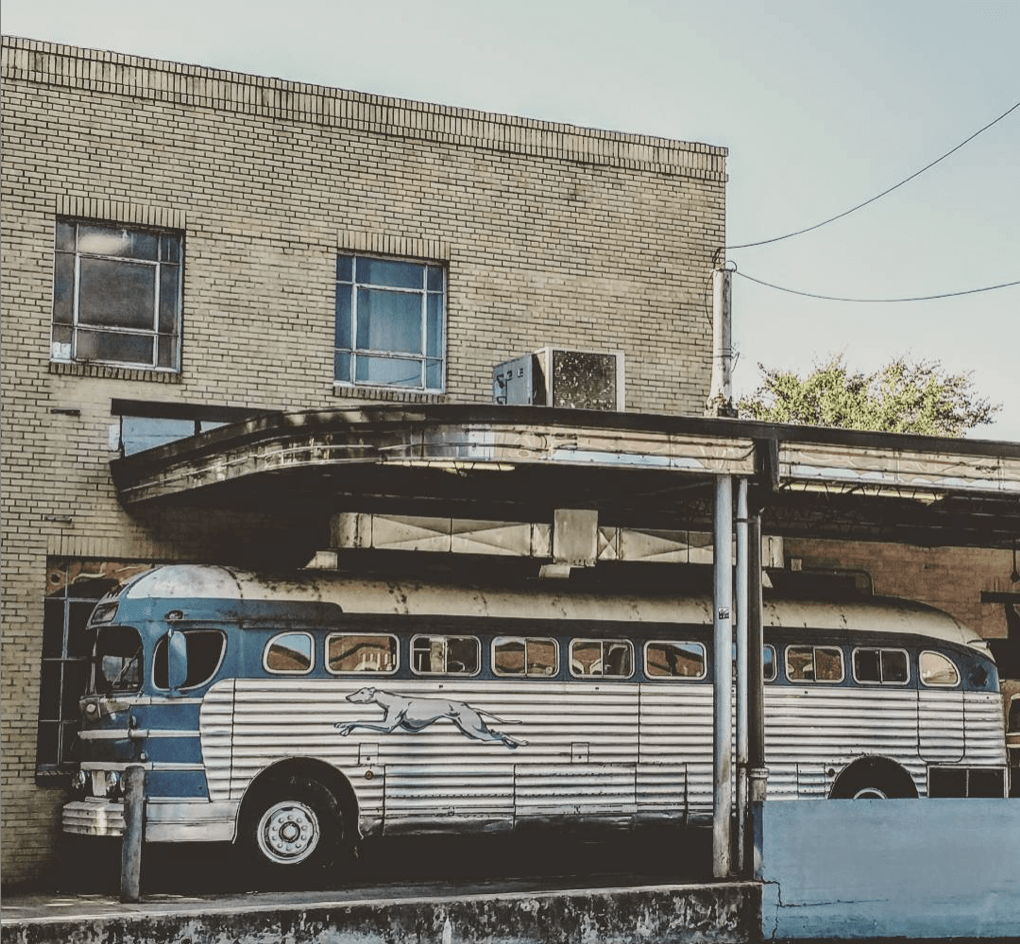 Photo credit: Michael Harding
Another favorite for many, this BBQ diner is a converted '30s Greyhound bus station with a milkshake bar, jukebox & dining area on a bus.
Address: 1329 Broadway, Columbus, GA 31901
Phone: (706) 596-8910
http://www.countrysbarbecue.com
---
Attractions
Columbus Visitors Center
Need directions, a map, visitors guide, or a good food spot to check out? The Visitors center is here to help you with anything you need. They love getting visits from furry friends too!
Address: 900 Front Ave, Columbus, GA 31901
Phone: (706) 322-1613
Oxbow Meadows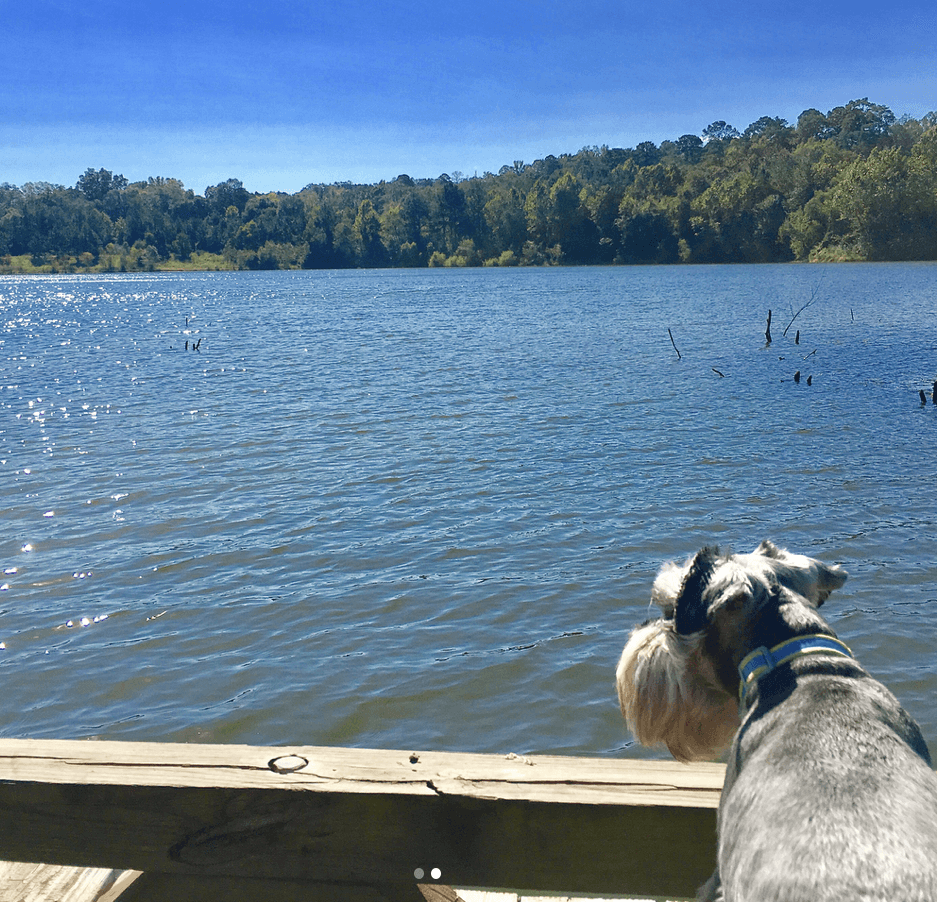 Oxbow Meadows Environmental Learning Center provides exhibits, natural history displays, nature trails, and also offers formal and informal educational programs about the ecology and natural history of the region. Dogs aren't allowed to go inside the building but are more than welcome to explore the trails and visit the dog park.
Address: 3535 S Lumpkin Rd, Columbus, GA 31903
Phone: (706) 507-8550
https://oxbow.columbusstate.edu
Columbus Botanical Garden
22-acre botanical garden featuring herbs, vegetables, roses & other flowers, plus a walking trail.
Address: 3603 Weems Rd, Columbus, GA 31909
Phone: (706) 327-8400
https://columbusbotanicalgarden.org
Uptown Concert Series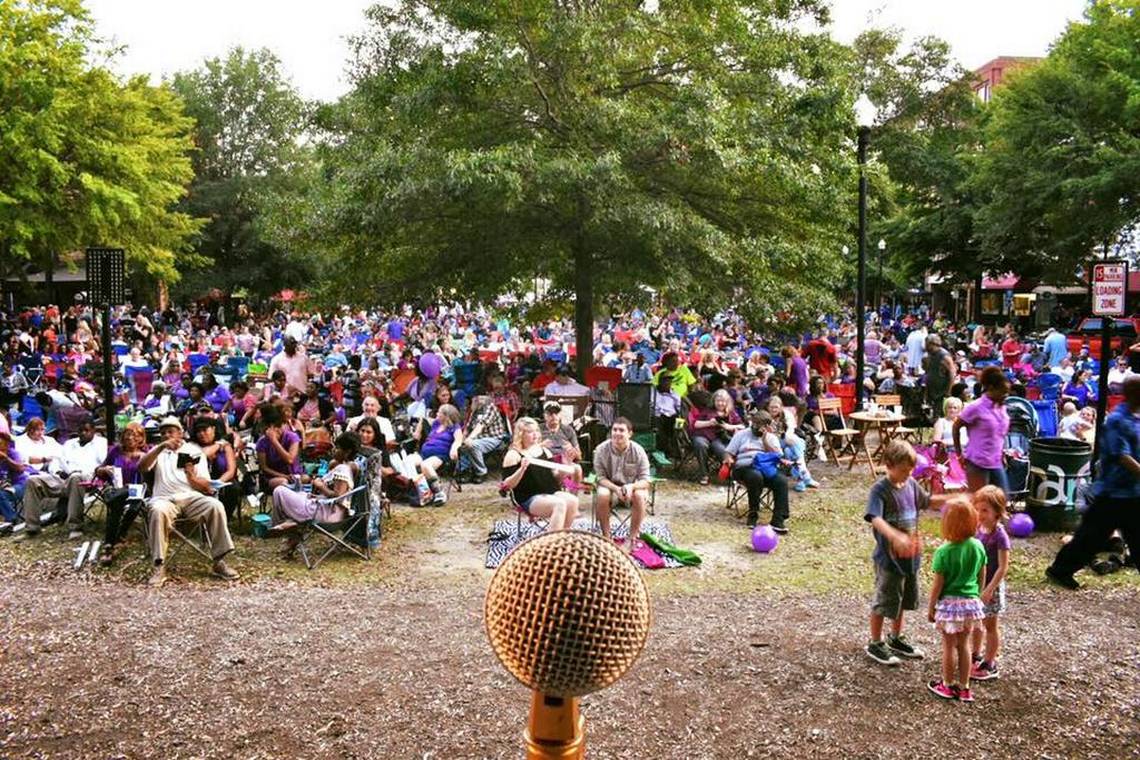 Photo credit @uptowncolumbus
During the Spring and Fall, Uptown Columbus host concert series where the 10th and 11th block of Broadway is blocked off and a stage sits in the center of the street. Everyone comes out with chairs, friends, family, and even furry friends to listen to music and start their weekend off right. During the series there is a concert every Friday night starting at 7pm and going until 10pm. The Spring series starts up in April and goes until May, and the Fall series starts in October and goes until November.
Heritage Park
Heritage Park is a celebration of the industrial heritage of Columbus, GA. The sound of falling water, beautiful statues, educational plaques and unique surroundings provide a place of quiet retreat for all who visit.
Address: 708 Broadway, Columbus, GA 31901
Phone: (706) 322-0756
Market Days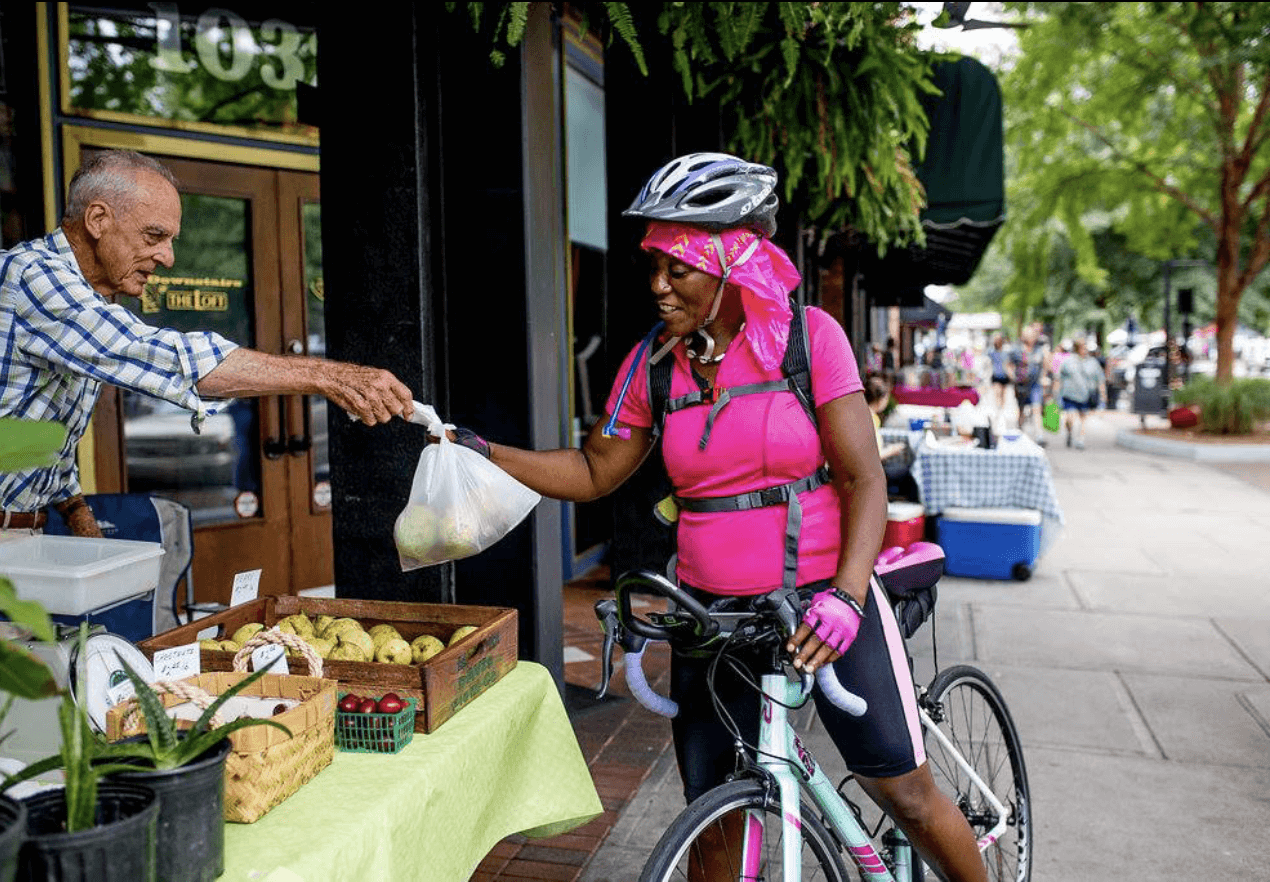 Photo credit @uptowncolumbus
Starting in April every year Columbus kicks Spring off right with Market Days. Every Saturday on Broadway local vendors come out to sell homemade and homegrown products, including local and organic produce, home goods, jewelry, crafts and yummy baked goods. When the weather is up to par over 200 vendors line the street of Broadway. It's fun for everyone including the furry family friend.
https://www.facebook.com/MarketDaysOnBroadway
Parks
Want to get out and let your pup run around? Take advantage of the many parks scattered all around the city.
Click the link to explore which parks you'd like to go to: https://parks.columbusga.gov/Parks
Now that you know all the great spots to take your pets and family, what better way to spend a weekend then by soaking up the deep south in Columbus, Georgia. Bring friends and the whole family, and see what this beautiful fountain city is all about. Click here to find out more about Columbus.
Below are all the pet friendly hotels in Columbus, Georgia.
---
Hotels
Our hotels are accommodating, and love visits from you and your dogs.
Below is a list of the pet friendly hotels in Columbus that you will be barking to stay.
Baymont Inn & Suites
Address: 5585 Whitesville Rd, Columbus, GA 31904
Phone: (706) 223-1396
https://www.wyndhamhotels.com/baymont/columbus-georgia/baymont-inn-and-suites-columbus-ga/overview?iata=00065402&cid=PS%3ABU%3A20181002%3ABING%3ATM%3ABAYUS%3AExact_Columbus%3A50596%3AEN_US&tel=8884240363
Budgetel Inn & Suites Columbus
Address: 3170 Victory Dr, Columbus, GA 31903
Phone: (706) 689-6181
Candlewood Suites Columbus Fort Benning
Address: 3389 Victory Dr, Columbus, GA 31903
Phone: (706) 683-9900
https://www.ihg.com/candlewood/hotels/us/en/columbus/csgvd/hoteldetail?cm_mmc=GoogleMaps-_-CW-_-US-_-CSGVD
Candlewood Suites Columbus Northeast
Address: 6611 Whittlesey Blvd, Columbus, GA 31909
Phone: (706) 940-0900
https://www.ihg.com/candlewood/hotels/us/en/columbus/csgcw/hoteldetail?cm_mmc=GoogleMaps-_-CW-_-US-_-CSGCW
Extended Stay America Columbus Airport
Address: 5020 Armour Rd, Columbus, GA 31904
Phone: (800) 804-3724
https://www.extendedstayamerica.com/hotels/ga/columbus/airport
Extended Stay America Columbus Bradley Park
Address: 1721 Rollins Way, Columbus, GA 31904
Phone: (706) 653-9938
https://www.extendedstayamerica.com/hotels/ga/columbus/bradley-park
Hawthorne Suites by Wyndham Columbus Fort Benning
Address: 3662 Victory Dr, Columbus, GA 31903
Phone: (706) 223-1352
https://www.wyndhamhotels.com/hotels/columbus-georgia?brand_id=BH
Holiday Inn Express & Suites Columbus Fort Benning
Address: 3901 Victory Dr, Columbus, GA 31903
Phone: (706) 507-7080
https://www.ihg.com/holidayinnexpress/hotels/us/en/columbus/csgfb/hoteldetail?cm_mmc=GoogleMaps-_-EX-_-US-_-CSGFB
Home2 Suites Columbus
Address: 1664 Whittlesey Rd, Columbus, GA 31904
Phone: (706) 257-6931
https://home2suites3.hilton.com/en/hotels/georgia/home2-suites-by-hilton-columbus-ga-CSGBPHT/index.html?SEO_id=GMB-HT-CSGBPHT
Hyatt Place Columbus North
Address: 2974 N Lake Pkwy, Columbus, GA 31909
Phone: (706) 507-5000
https://www.hyatt.com/en-US/hotel/georgia/hyatt-place-columbus-north/csgzc?src=corp_lclb_gmb_seo_nam_csgzc
La Quinta Inns & Suites Columbus Midtown
Address: 3201 Macon Rd A, Columbus, GA 31906
Phone: (706) 568-1740
http://www.laquintacolumbusmidtown.com/?cid=local_549
La Quinta Inns & Suites North
Address: 1711 Rollins Way, Columbus, GA 31904
Phone: (706) 225-1000
http://www.laquintacolumbusnorthga.com/?cid=local_6992
La Quinta Inns & Suites Columbus State University
Address: 2919 Warm Springs Rd, Columbus, GA 31909
Phone: (706) 323-4344
http://www.laquintacolumbusstateuniversity.com/?cid=local_4009
Microtel Inn & Suites by Wyndham Columbus Fort Benning
Address: 3930 St Marys Rd, Columbus, GA 31907
Phone: (706) 389-4726
https://www.wyndhamhotels.com/microtel/columbus-georgia/microtel-inn-and-suites-columbus-ft-benning/overview?CID=LC:MT::GGL:RIO:National:31705&iata=00065402
Microtel Inn & Suites by Wyndham Columbus North
Address: 1728 Fountain Ct, Columbus, GA 31904
Phone: (706) 653-7004
https://www.wyndhamhotels.com/microtel/columbus-georgia/microtel-inn-and-suites-columbus-north/overview?CID=LC:MT::GGL:RIO:National:29438&iata=00065402
Motel 6 Fort Benning Columbus
Address: 3050 Victory Dr, Columbus, GA 31903
Phone: (706) 687-7214
Motel 6 Uptown
Address: 1325 Veterans Pkwy, Columbus, GA 31904
Phone: (706) 322-2522
Residence Inn Columbus
Address: 2670 Adams Farm Dr, Columbus, GA 31909
Phone: (706) 494-0050
https://www.marriott.com/hotels/travel/csgri-residence-inn-columbus/?scid=bb1a189a-fec3-4d19-a255-54ba596febe2
Rothschild Pound House Inn
Address: 201 7th St, Columbus, GA 31901
Phone: (706) 322-4075
http://www.thepoundhouseinn.com/
Staybridge Suites Columbus Fort Benning
Address: 1678 Whittlesey Rd, Columbus, GA 31904
Phone: (706) 507-7700
https://www.ihg.com/staybridge/hotels/us/en/columbus/csgsb/hoteldetail?cm_mmc=GoogleMaps-_-SB-_-US-_-CSGSB
Super 8 Columbus Airport
Address: 2935 Warm Springs Rd, Columbus, GA 31909
Phone: (706) 940-3966
https://www.wyndhamhotels.com/super-8/columbus-georgia/super-8-columbus-airport/overview?CID=LC:SE::GGL:RIO:National:03143&iata=00065402
TownePlace Suites Columbus
Address: 4534 Armour Rd, Columbus, GA 31904
Phone: (706) 322-3001
https://www.marriott.com/hotels/travel/csgts-towneplace-suites-columbus/?scid=bb1a189a-fec3-4d19-a255-54ba596febe2
Woodspring Suites
Address: 1801 Victory Dr Building #1, Columbus, GA 31901
Phone: (706) 649-6599
https://www.woodspring.com/extended-stay-hotels/locations/georgia/columbus/columbus-ga-victory-dr?utm_source=GooglePlaces&utm_medium=organic&utm_campaign=VPCLM1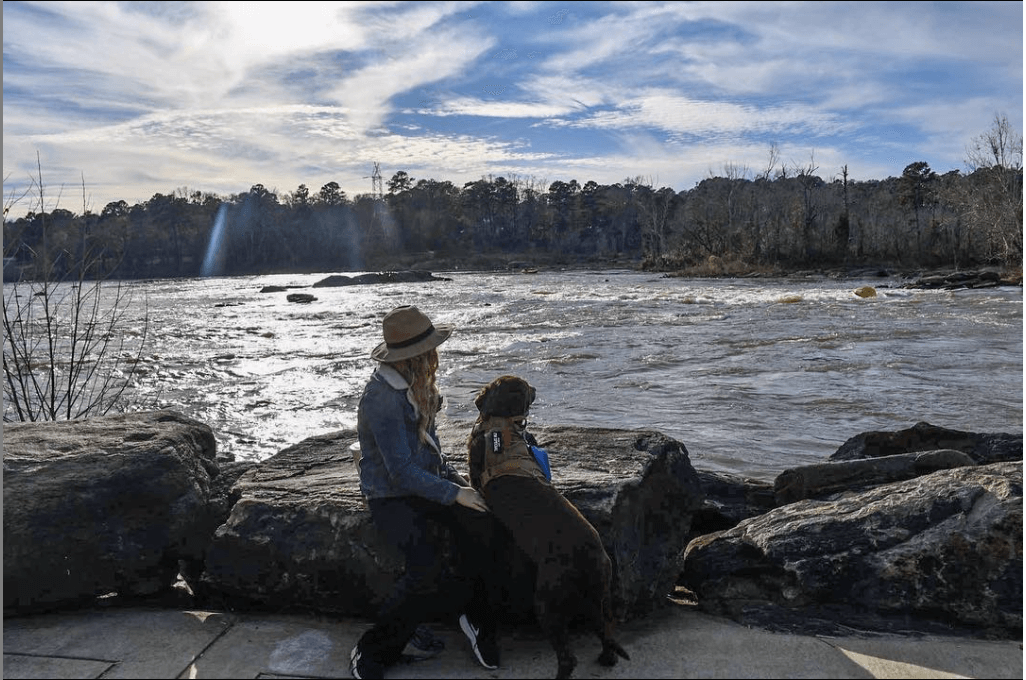 Photo credit @heartofexploring