All Out Inspired
Get the latest on events, ideas and ways to go all out in Columbus, Georgia!
April 30, 2018
Let the Good Times Boil, and Head on Down to the Frogtown Crawfish Festival!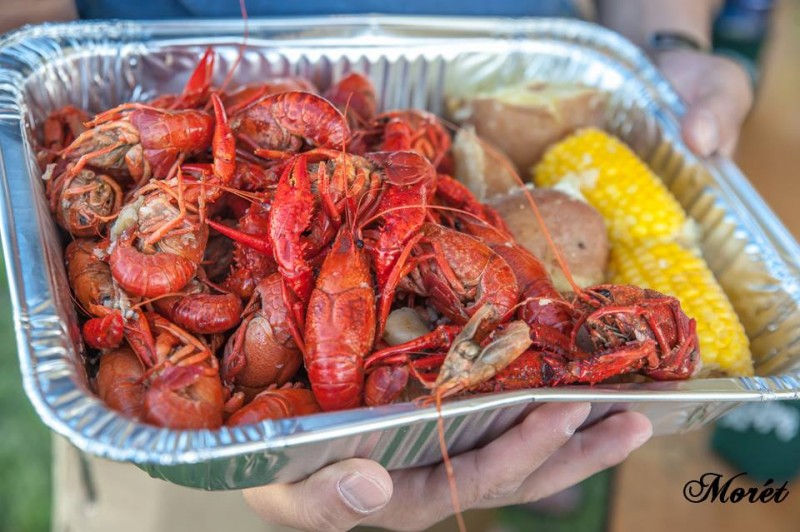 Love a good boil? OR just like spending the weekend outside with good friends, food, and music? Well, Columbus, Georgia is hosting the 2018 Frogtown Crawfish Festival with two days full of LIVE Louisiana crawfish, food, drinks, music, arts and crafts, games, raffles, giveaways and more!
The festival will be Friday May 11th from 6:00pm to 11:30pm and May 12th from 9:30am to 11:30pm. So, head to Woodruff Park in Uptown Columbus to get a little Cajun in your soul.
Everyone is welcome to the festival so bring the whole family, even the dogs, and spend your weekend in Uptown.
Channel your inner Cajun, and put some south in your mouth by trying some crawfish! The cooked crawfish is $10 a pound and the crawfish boil is $20 for the large and $15 for the small. Either way you are in for a great weekend full of delicious food.
There will be live music both days. Friday night is all out Country with Drew Baldridge, Joe Jack and Hoo Doo, and a salute to CCR with also be performing. Saturday kicks off with JonBoy Storey, Neal Lucas, Buck Bradshaw Band, Groove Monkeys, The Breakdowns - Tom Petty Tribute and Mango Strange.
There will be a kid's dance off for prizes! A portion of proceeds to benefit the Children's Miracle Network.
Kids 12 and under get in FREE! Adult admission is $10/day . The crawfish may sell out, so pre order your crawfish and purchase tickets at www.frogtowncrawfishfestival.com.
Columbus, Georgia during May is a beautiful time of the year to visit. The sun will be shining, the birds will be chirping, and the crawfish will be boilin'! So, don't miss out on this weekend full of fun.
Click here to find out what else is going on in Columbus.