All Out Inspired
Get the latest on events, ideas and ways to go all out in Columbus, Georgia!
April 16, 2018
Got Adventure? Columbus Does, And Lots of It. At Uptown's RiverFest, You Can Learn and Experience It All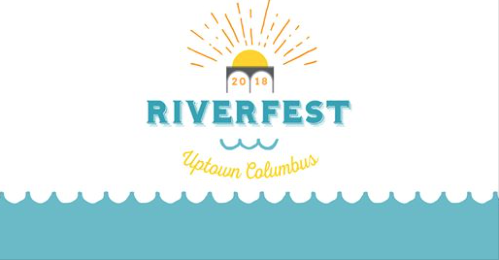 Come enjoy a weekend full of outdoor activities, music, and food to celebrate the start of the 2018 Whitewater Season in Columbus, Georgia!
To kick off the 2018 Columbus, GA Whitewater Season, Uptown Columbus is hosting RiverFest Weekend presented by Salt Life.
This weekend-long event will take place on May 4-6, 2018. Events will be held in Woodruff Park and along the RiverWalk in Uptown Columbus and Phenix City, AL.
Dates and Times:
Friday, May 4th from 6:00pm-10:30pm
Saturday, May 5th from 9am-tbd
Sunday, May 6th from 10am-tbd
Every day of the event will consist of a variety of things to do, from striking your best yoga pose in SUP Yoga, running in the Salt Life Columbus Cup, to rafting down the river and soaring high on the Zipline. One thing is for sure, you are in for an AMAZING adventure in the beautiful outdoors of Columbus, Georgia!
Along with all the outdoor events, there will be LIVE music playing on Friday night starting at 7:30pm and all afternoon Saturday! So, bring your family, friends, dogs and chairs, and have a great weekend in Uptown. As always, admission if FREE all weekend.
Get excited, because this year The Goldens' Cast Iron BBQ Cook-Off sanctioned by Georgia BBQ association will host pit-master's from all over the region to come and give us the best barbecue that they have. So, stop by and see the competition fire up and get steamy. Along with barbeque, there will be food trucks set up by noon so you will be able to try a variety of foods along with incredible barbecue!
Make a weekend of it and come spend some time in Columbus, Georgia where the tea is sweet, and the people are sweeter. There is a whole weekend full of events and a beautiful town waiting to be discovered. Click here to find out about all the amazing things Columbus has to offer!
For a full weekend schedule see below*

*Times are subject to change

Friday, May 4th

Woodruff Park/Main Stage: Live Music
o 5pm GP38 Band

o 5 pm - close· Visit East Alabama RiverWalk: Ride On Bikes– Bike Ride (Loop)
• Specialized Bike Demonstrations
• Discount Bike Rentals for Loop Rides
• Bike rentals from Woodruff and Whitewater Express

o 7:30pm Garth Brooks Tribute Band (Woodruff Park Stage)

Friday, May 4th - Salt Life COLUMBUS CUP
Stairs @ Woodruff Park : SALT LIFE COLUMBUS CUP
•12-6pm: On water Demos/Clinics
• 4-8pm: Salt Life Store: Registration/Check-in (Salt Life store)
• 6-9pm: Salt Life Store: Welcome Party at the Salt Life store- 1104 Broadway, Columbus, GA

Saturday, May 5th
o 7:30 am - RiverWalk Island: Sunrise SUP Yoga

Stairs @ Woodruff Park : SALT LIFE COLUMBUS CUP

9:15 am: Open Technical Race (3 miles)
10:15am: Juniors Race Meeting
10:30am: Juniors Tech 3 Mile Race
10:35am: Juniors 1 Mile Race
11:45am: Pro Race Meeting
12pm: Pro-Elite SUP Technical Race
3pm: OC/Surfski 1 Mile Time Trial

o 8 am – 2 pm Goldens Foundry Barbecue Competition – Georgia Barbecue Association Sanctioned event

Live Music all day in Woodruff Park
o AC/DC – Queen Tribute Band 7:30 pm – 10 pm
o KC & Sunshine Band Tribute 4 pm – 7 pm
o Kirk Jay & Kountry Funk 12:30 pm – 3:30 pm
o MCOE Band - TBD

o Open at Noon - Food Truck/Vendors/Beer Garden

· 10am- 2pm - B Phenix City Amphitheater Parking Lot and Grass Area: Boy Scout Expo
o Boy Scout Zip Line From Tower 5 – 6

o 3 pm – 7 pmPhenix City RiverWalk: PTAP Car Show
• Phenix City Parking Deck

o Time TBD - Phenix City RiverWalk: Ride on Bikes – Mountain Bike Specialized Event on Mountain Bike Trail *

Whitewater Express – $25 Rafting trips ALL WEEKEND LONG

Sunday, May 6th
1:00 pm: - SafeKids Columbus at The RiverWalk
On-site, FREE Life Jackets given one per child (17 and under) while Sizes and supplies last.
For more information visit www.safekidscolumbus.org.


SALT LIFE COLUMBUS CUP: Stairs @ Woodruff Park
9:15am: OC/Surfski/Prone Distance Race

11:00am: Race Meeting- SUP 1 Mile Time Trial

11:30am: SUP 1 Mile Challenge Time Trial

3:30pm: Awards