WWII Vet and Son Meet for First Time
Mar 22, 2018
FOR IMMEDIATE RELEASE
March 22, 2018
CONTACT: Cyndy Cerbin
Director of Communications
706.653.9234
ccerbin@nationalinfantryfoundation.org
WWII Vet and Son Meet for First Time
Emotional union to be held at the National Infantry Museum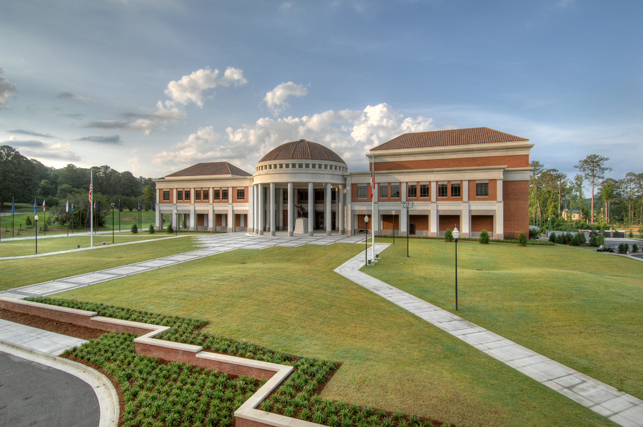 Columbus, Georgia – March 22, 2018: Bernhard Draiscol was a WWII baby born in Germany. As he grew up, his mother told him his father was a German soldier who'd been killed in a car accident. In fact, dad was an American GI who was never told about the pregnancy. Bernhard eventually moved to America, became a citizen and served in the Vietnam War. After his mother died in 2008, Bernhard started searching for living relatives. DNA testing led to the discovery of his real father, now 92 years old, and three half-siblings living in the U.S.
On Saturday, March 24, at 10 a.m., the family members will meet for the first time at the National Infantry Museum in Columbus, Georgia. The father, Nathan Jones, will be recognized for his service in the 84th Infantry Division during World War II. One of his sons, who lives in Columbus, thought the museum would be an appropriate place for the first-time meeting. Media are invited to cover what is sure to be an emotional event.
###
The National Infantry Museum and Soldier Center, a 155-acre tract linking Columbus, Georgia, and the Maneuver Center of Excellence at Fort Benning, is the first world-class site to pay tribute to the U.S. Army Infantryman and those who fight alongside him. Voted the #1 Free Museum in America in the 2016 USA Today Readers' Choice Awards, the museum showcases the contributions of the Infantry Soldier in every war fought by the U.S. by offering immersive participation and engaging visitors in the unique experiences of the Infantry Soldier. The complex also includes a parade field, memorial walk of honor, authentic World War II Company Street, Global War on Terrorism Memorial, Vietnam Memorial Plaza, combat simulators, a full-service restaurant and a Giant Screen Theater. For more information, visit www.nationalinfantrymuseum.org.