The Global War on Terrorism Memorial
Aug 30, 2019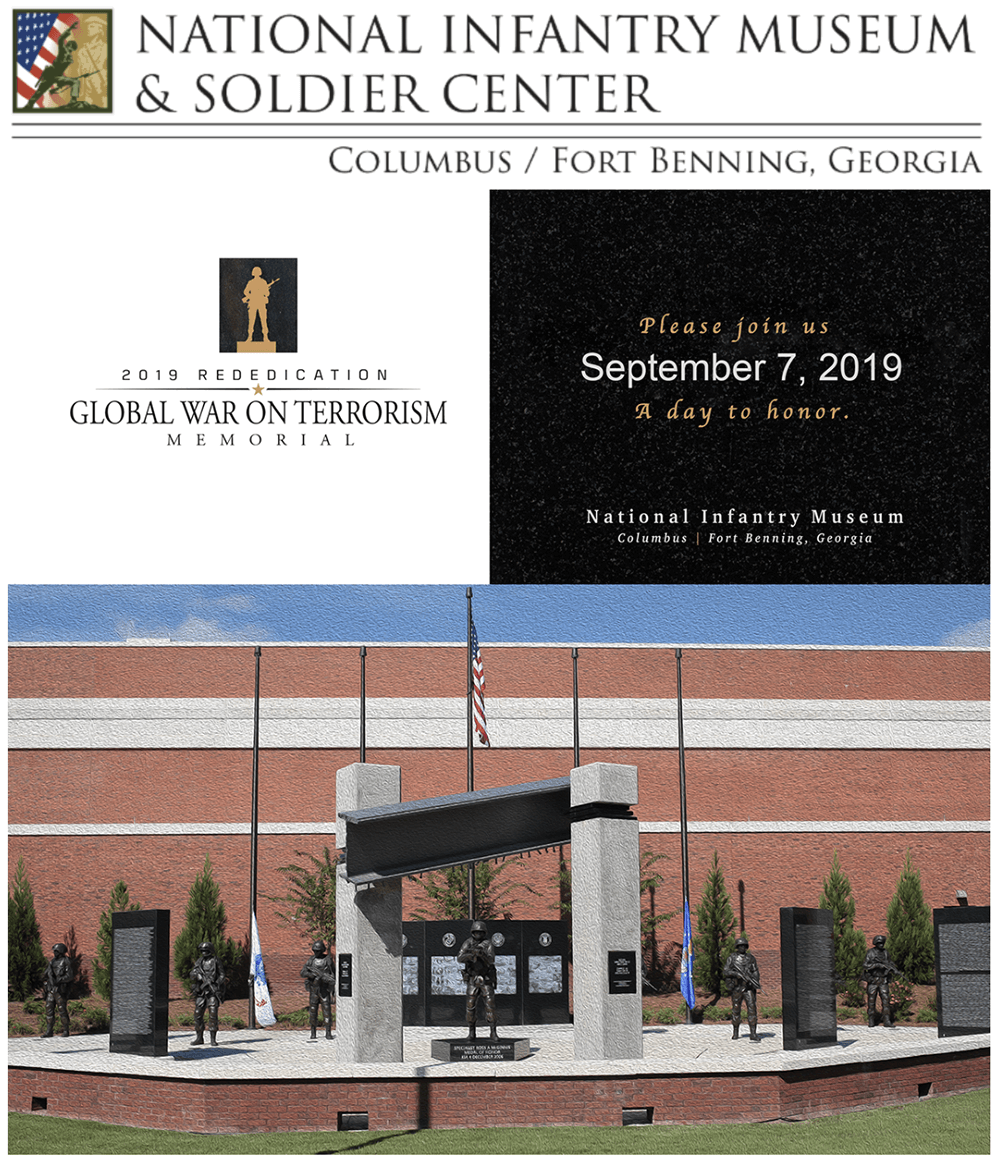 The Global War on Terrorism Memorial will be rededicated at a ceremony 9 a.m. Saturday, September 7, 2019, at the National Infantry Museum and Soldier Center.

46 names of the war's recently fallen will be added to the memorial's black granite panels, bringing the total to 6,990.
.
The public is invited to attend the ceremony.
The memorial to the Global War on Terrorism includes eight granite panels etched with the names of the Soldiers, Sailors, Airmen and Marines who have died in service to GWOT since 9/11. A 13 - foot steel beam taken from the wreckage of the World Trade Center and donated to the museum by New York City firefighters sits atop concrete columns representing the Twin Towers. The memorial features nine bronze figures representing an Infantry squad, illustrations of each service's role in protecting our nation and narrative panels chronicling the nation's longest war.
The joint-service memorial stands in honor of all service members who have served in the Global War on Terrorism and the families who support them. This includes active duty service members and veterans, along with those who've made the ultimate sacrifice defending their country. The memorial will be updated annually, and a rededication ceremony will be scheduled for the first Saturday after Labor Day each year.
The museum will remain closed until noon on September 7.

Gold Star families and others seeking information about the event are encouraged to call the museum at 706-653-9234.
###