Springer Theatre Academy teachers donate time and talent to help raise scholarship money for students
Jul 19, 2018
FOR IMMEDIATE RELEASE
July 19, 2018
CONTACT: Allie Kent, Director of Marketing
Springer Opera House
(706) 575-6980
Springer Theatre Academy teachers donate time and talent to help raise scholarship money for students at
4th Annual TEACHaret Benefit.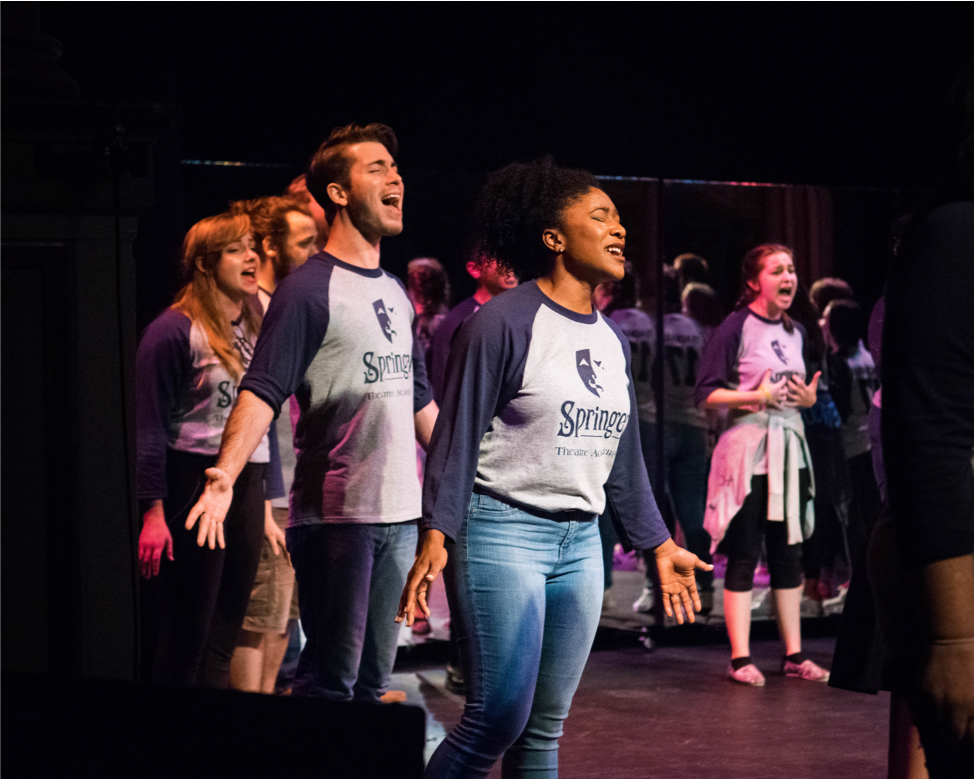 The Springer Opera House hosts hundreds of children every summer, fall, winter, and spring break via their Springer Theatre Academy young actor training program. Began in 1996 by Ron Anderson, it's the largest theatre training program of its kind in the Southeast. The Academy motto, "Life Skills Through Stage Skills" is taught enthusiastically to children from various regions – even nationally and internationally.
The Springer Theatre Academy presents the 4th Annual TEACHaret Benefit on Thursday, July 19 at 7:00 p.m. in Emily Woodruff Hall at the Springer Opera House. This variety/cabaret style show is a night of performances presented by the diversely talented Springer Theatre Academy staff. It will feature live music, musical theatre numbers, solo pieces, movement pieces, spoken word, and more.
All money raised will be used to fund the Wise Investment Program, a scholarship fund that began in honor of Ron Anderson, who passed away in 2014 after battling cancer. Donations to this fund will provide full tuition to underprivileged children so they may experience the Academy.
Last year's TEACHaret brought in over $6000 to the Wise Investment Program. Since the inception of the scholarship fund, over $13,000 has been donated. 57 students were able to attend this summer's Springer Theatre Academy program due to scholarships from the Wise Investment Program. These students may not have otherwise had the opportunity to attend the Springer Theatre Academy without these funds.
TEACHaret was the brainchild of Ixchel Samaniego, a Springer Theatre Academy teacher and who has also starred in several shows at the Springer.
"TEACHaret came about when I was thinking of ways to bring more to Academy. In my first year teaching there, I kept thinking about how I wished I had a place like the Springer where I grew up and how much I saw it really change kids' lives even just over the course of one summer," said Samaniego. "My teaching partner at the time, Josh Franklin, and I were in our classroom one day working on songs and wondering how many kids miss out because they know they can't afford it so they don't even try to register. TEACHaret was sort of born that night once we realized we had the perfect combination of people on staff that were extremely talented and had big hearts. Every single staff member jumped on board and said they would volunteer their time to put on a show for the kids and the community. TEACHaret was a success because of our amazing staff and community. We got to raise funds to bring the Academy to more kids and also show our students and parents what their teachers can do. I think the kids like to see us stepping out of our teacher roles and into something new. It shows them that we understand nerves and everything that comes with performing and that since we ask them to step out of their comfort zones and be vulnerable onstage, we will, too."
Samaniego has just arrived from her home in Hawaii to direct this summer's Academy Master Class show, Jungle Book. Jungle Book is showing July 6 - 22 in McClure Theatre at the Springer.
Sally Baker, the Springer's Academy Director, has noticed a lasting change in students because of TEACHaret. "This event is another representation of the philosophy of Academy. At Academy, we give more than is expected. We offer what we have to others that might not. We share our experiences and love for performing with others. I have been blown away with the generosity of our students, families and community. Last year, we had donations from around the country. Students notice that our community is behind them."
"This year, in announcing TEACHaret to the students, a student who was on scholarship asked how much it cost to come to Academy. I told her $380 for her particular Academy class. She said, 'Someone thinks I'm worth $380?' and my heart just broke. It's partially our job to remind that little girl that she is worth the world."
There are no advance ticket sales to this event. Doors open at 6:00 and show time is 7:00 p.m. There is a suggested donation of $10 at the door. All ages are encouraged to attend this dazzling evening of professional entertainment. Concessions will be offered. All proceeds will benefit the Springer Theatre Academy's Wise Investment Scholarship Program.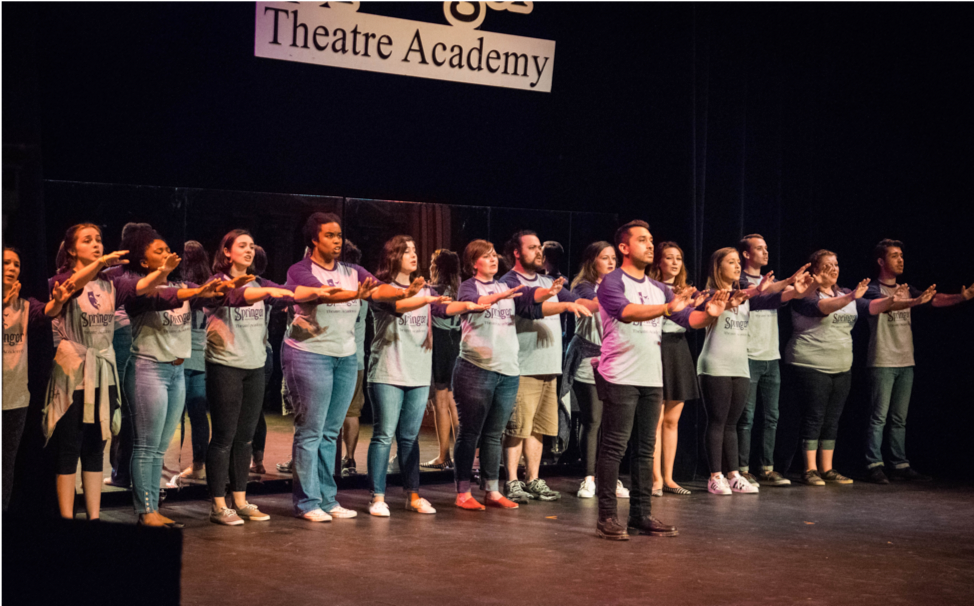 ###