RiverCenter Presents Motown The Musical
Mar 1, 2018
FOR IMMEDIATE RELEASE
February 28, 2018
CONTACT: Carrie Corbet
Director of Marketing
706.256.3608
RiverCenter Presents Motown The Musical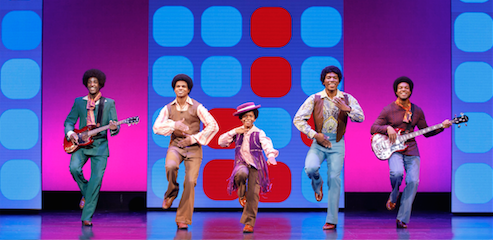 Columbus, GA—RiverCenter presents Motown the Musical on March 20 and 21 at 7:30 p.m.
Motown is the true American dream story of Motown founder Berry Gordy's journey from a featherweight boxer to the heavyweight music mogul, who launched the careers of Diana Ross, Michael Jackson, Stevie Wonder, Smokey Robinson, Marvin Gaye, and so many more. The hit Broadway musical is filled with music from the legendary Motown catalogue, featuring many of the greatest hits of the greatest Motown artists, including ABC, Ain't No Mountain High Enough, Ain't Too Proud to Beg, I Heard It Through the Grapevine and Stop in the Name of Love, just to name a few.
As part of a new series of life-long learning opportunities, RiverCenter will present a pre-show talk by Al Haynes on "What Makes the Motown Sound?" March 20 and 21 at 6:40 p.m. in the Studio Theatre. Haynes began his radio career in Washington, D.C., moving back to Columbus to be near his family. With a career that has spanned over 30 years, Haynes is now the legendary DJ for Boomer 102.5 and is active in the community, serving on boards for the Ronald McDonald House, The Salvation Army, The American Heart Association and the Enrichment Services Program.
Motown the Musical is presented as part of the TSYS Broadway on Broadway Series.
Tickets for Motown the Musical are on sale now and can be purchased at RiverCenter's box office Monday-Friday from 10 a.m.-5:30 p.m., by phone at 706-256-3612, and online at www.rivercenter.org.
RiverCenter Inc. is your independent nonprofit arts organization proudly serving the Chattahoochee Valley. For more information about RiverCenter performances, please contact Carrie Corbett at ccorbett@rivercenter.org.
###