RiverCenter Presents DreamWorks' Madagascar the Musical
May 23, 2023
For Immediate Release
CONTACT: Carrie Corbett
Director of Marketing
706-256-3608/901-230-6398 Cell
RiverCenter Presents DreamWorks' Madagascar the Musical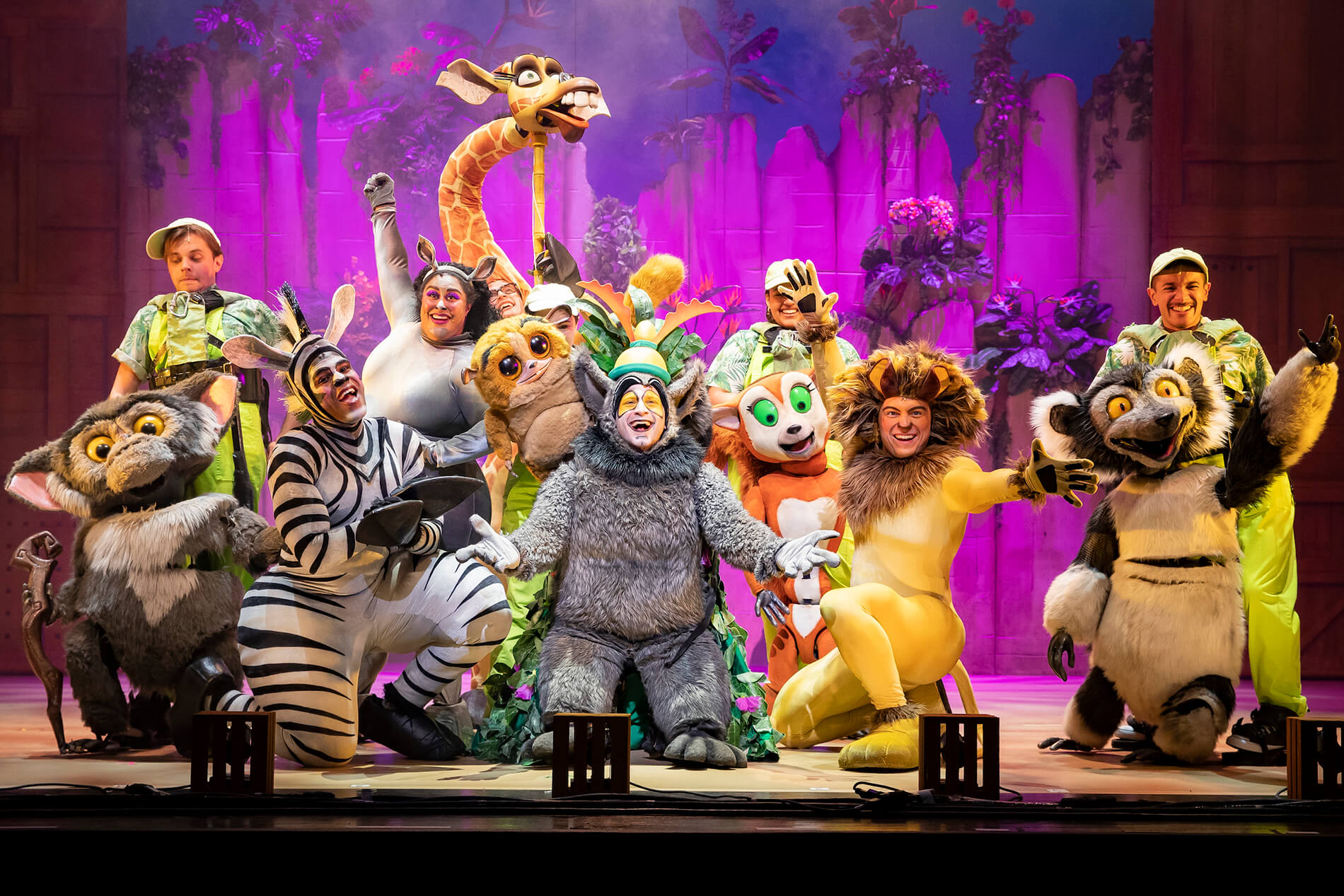 Columbus, GA--May 22, 2023 – You'll want to "Move It, Move It!" as RiverCenter for the Performing Arts presents Madagascar the Musical on July 1, with performances at 2:30 PM and 6:30 PM.
The new musical from DreamWorks (Shrek the Musical) is based on their hit animated film, as Alex the Lion, Marty the Zebra, Melman the Giraffe, Gloria the Hippo, and a colony of hilarious, clever penguins escape from the Central Park Zoo and embark on an unexpected journey to the madcap world of King Julien's Madagascar. The show features all the original music and is sure to have the whole family enthralled! Special pricing is available for kids under 12.
"We're thrilled to offer this new musical in our Family Series," said RiverCenter Executive Director Norman Easterbrook. "It's a show that is fun for the entire family and, with two performances on July 1, it's a great way to start a July 4th holiday vacation in Columbus. There are so many family-friendly activities, including river rafting, ziplining, the Splash Park, the Coca-Cola Space Science Center, Oxbow Meadows, bicycling on the riverwalk and so much more. We encourage families to take this opportunity to go all in and explore all the fun to be found in Columbus."
Columbus, Georgia is known as a hotspot for family travel, boasting a walkable downtown with free parking, a wide assortment of great restaurants, and lots of outdoor activities including the longest urban whitewater rafting course in the world. A list of events and activities can be found at VisitColumbusGA.com.
Tickets for this performance are currently on sale at the RiverCenter box office by calling 706-256-3612, in person Monday-Friday from 10AM-5:30 PM at 900 Broadway, Columbus, GA or online at rivercenter.org.
Photos: Madagascar the Musical graphic, Photos: 3 Madagascar the Musical cast-credit: Woody Myers
RiverCenter is the region's premier performing arts destination. An independent nonprofit arts organization, RiverCenter proudly serves the Chattahoochee Valley. For more information about RiverCenter performances, please contact Carrie Corbett at ccorbett@rivercenter.org.
###