National Infantry Museum to Host Virtual Reality Competition
Feb 25, 2020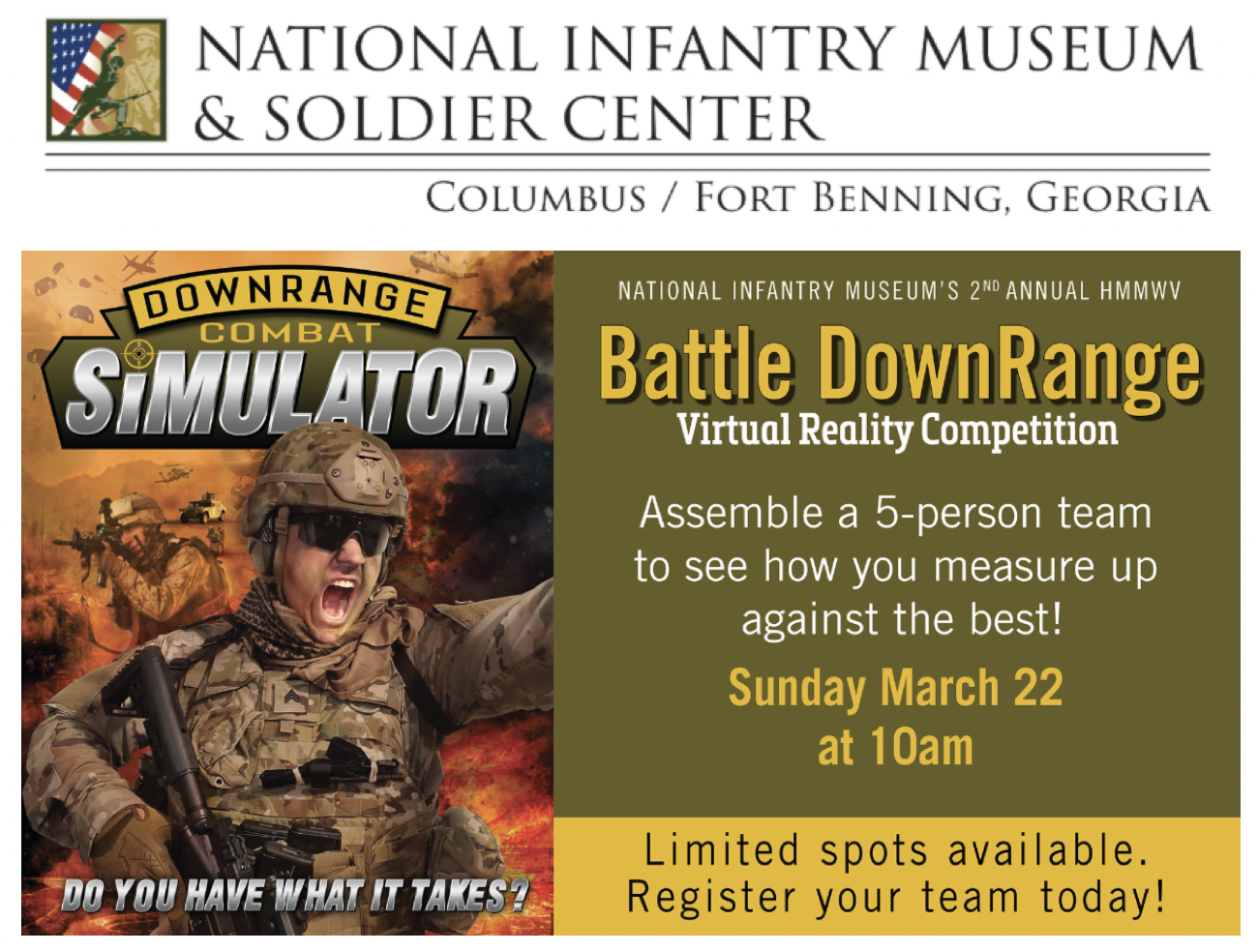 Celebrate the 37th anniversary of the HMMWV (Humvee) at the National Infantry Museum's 2nd annual "Battle DownRange."
Your mission is to infiltrate a mountain village where you will encounter enemy forces, fight your way through the village and rescue non-combative civilians using virtual reality technology while mounted on a HMMWV.
We invite you to assemble a 5-person team to compete on Sunday, March 22, beginning at 10 am. The entry fee is $5.00 per person ($25.00 per team). All proceeds, plus a matching contribution, will be donated to the Ft. Benning Survivor Outreach Program.
We can accept only 10 teams, so reserve your spot today! Register by Tuesday, March 17, to
NATIONAL INFANTRY MUSEUM FOUNDATION | 706-653-9234