Muscogee Roller Girls bring Roller Derby back to Columbus Civic Center
Jul 18, 2018
FOR IMMEDIATE RELEASE
July 18, 2018
CONTACT: Liz Wise
Muscogee Roller Girls
Phone 210-872-2017
Muscogee Roller Girls bring Roller Derby back to Columbus Civic Center Saturday, August 25, 2018.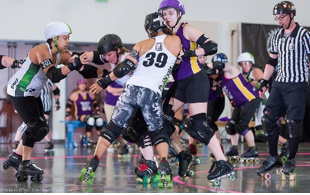 Advance tickets on sale now via Ticketmaster or Civic Center Box office.
Columbus, GA, July 11, 2018: The Muscogee Roller Girls are bringing roller derby back to the Civic Center Saturday, August 25th for a much-anticipated bout against their frenemies, Panhandle United, a team hailing from the panhandle of Florida. The last game against Panhandle United ended with a loss for Muscogee at the Low Down Thrown Down Tournament in Augusta earlier this year. With quite a few roster changes on both sides since then it's anyone's guess which team will prevail when they go head to head on August 25th.
This bout is sanctioned by the Women's Flat Track Roller Derby Association (WFTDA, www.wftda.com). The WFTDA is the international governing body for the sport of Roller Derby and sanctions thousands of bouts and tournaments all over the world for professional and amateur roller derby skaters. Flat track roller derby is a modernized version of the roller derby many remember from the 70's and 80's. According to the President of the Muscogee Roller Girls, Liz Wise aka Jett Fuel, "Flat track roller derby has retained the fun skater names and hard hitting, full contact action of old school roller derby but gone is the banked track and staged fighting. We are serious athletes who train year-round after working 40-hour work weeks and taking care of our families. By day, we are members of the community who are office managers, nurses, teachers, accountants, active duty military members and military spouses but as soon as we hit the track, we become a team and a force to be reckoned with."
The Muscogee Roller Girls last home game was in 2015 at the now defunct Front Porch of the South. Despite the loss of their venue, they have continued to train and travel for tournament play throughout the southern United States since then, as they searched for a new space to bring roller derby back to Columbus. While they still seek a permanent home, they are excited to have the opportunity to bring roller derby to the Civic Center in their 5th season as a WFTDA league. Jett Fuel states "We are a very different team from the team fans last saw in 2015. I think they are in for an exciting, nail biting, edge-of-their-seat, experience, unlike anything they have seen in Columbus in a while."
Tickets for the bout went on sale June 25th and can be purchased at the Civic Center box office, online via Ticketmaster or from Muscogee Roller Girls skaters. Advance tickets are $15, children five and under are free, active duty military can purchase day of for $15 with id, all other tickets purchased day of event will be $20.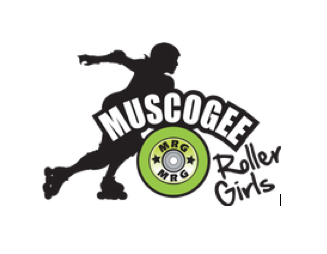 For more information about local skating opportunities or if you are a local business interested in sponsorship opportunities, visit www.muscogeerollergirls.com or send MRG a message on their Facebook page at https://www.facebook.com/MuscogeeRG/.
###