Global War on Terrorism (GWOT) Memorial Dedication September 12
Aug 10, 2020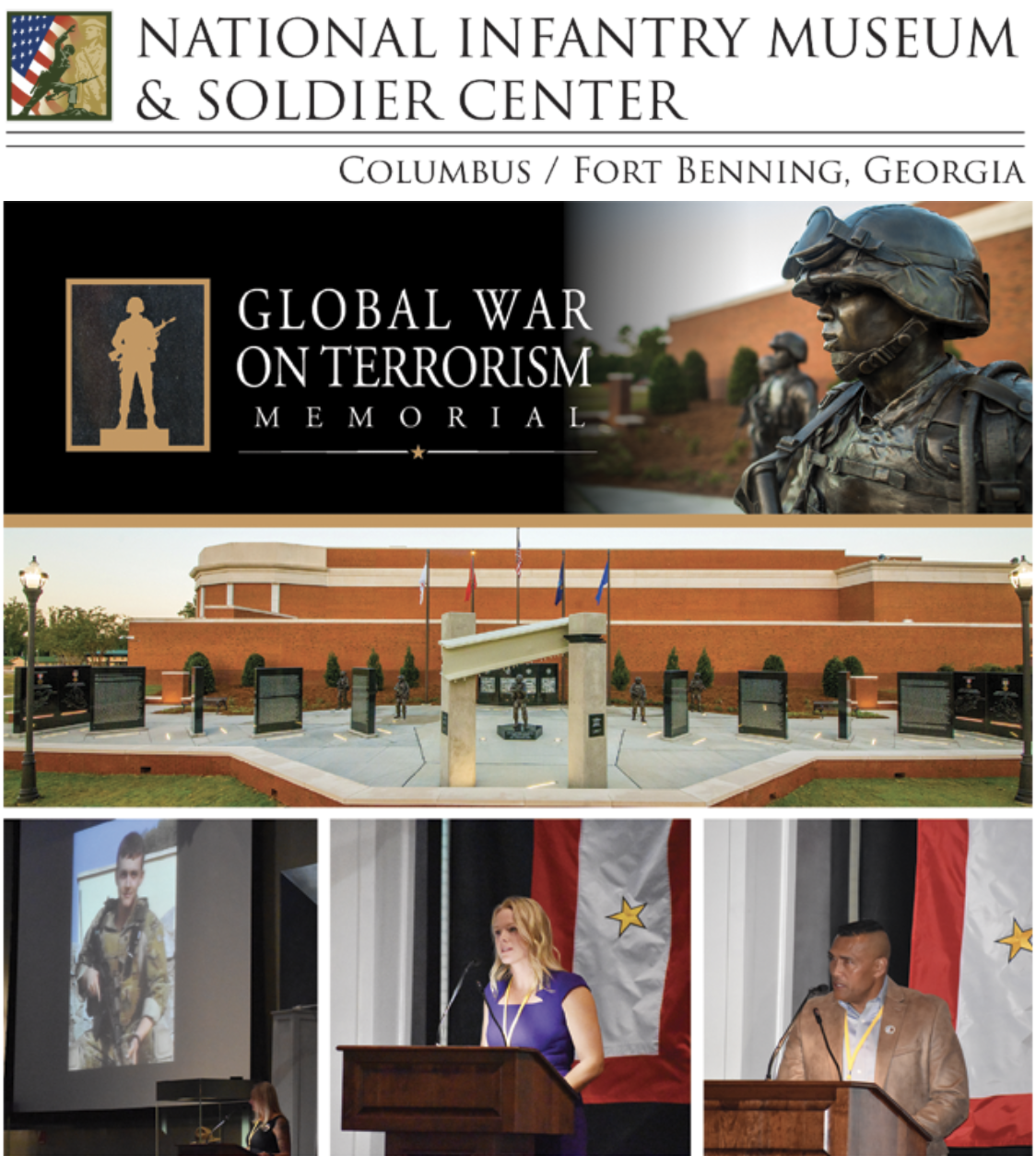 On Tuesday, August 11, the National Infantry Museum will kick off a campaign to help support the rededication events surrounding the Global War on Terrorism (GWOT) Memorial located adjacent to the museum. In 2017, the museum officially dedicated the Memorial with a formal ceremony. Since then, the museum has rededicated the memorial each year after etching the names of the newly fallen onto granite panels.
Part of the event is a dinner honoring Gold Star family members. Family members of fallen service members come from all over the country, and even overseas, to be a part of this special weekend.
We rely on generous contributions from patriots like you to fund this event. With your help, we can ensure Gold Star families are fully supported, at no cost to them, while at the National Infantry Museum for the rededication events.