Atlanta Falcons Moms and Womens Football Academy
May 9, 2018
FOR IMMEDIATE RELEASE
May 8, 2018
CONTACT: Danielle Renner
Youth Football Coordinator
Atlanta Falcons
470.341.4271
Danielle.Renner@falcons.nfl.com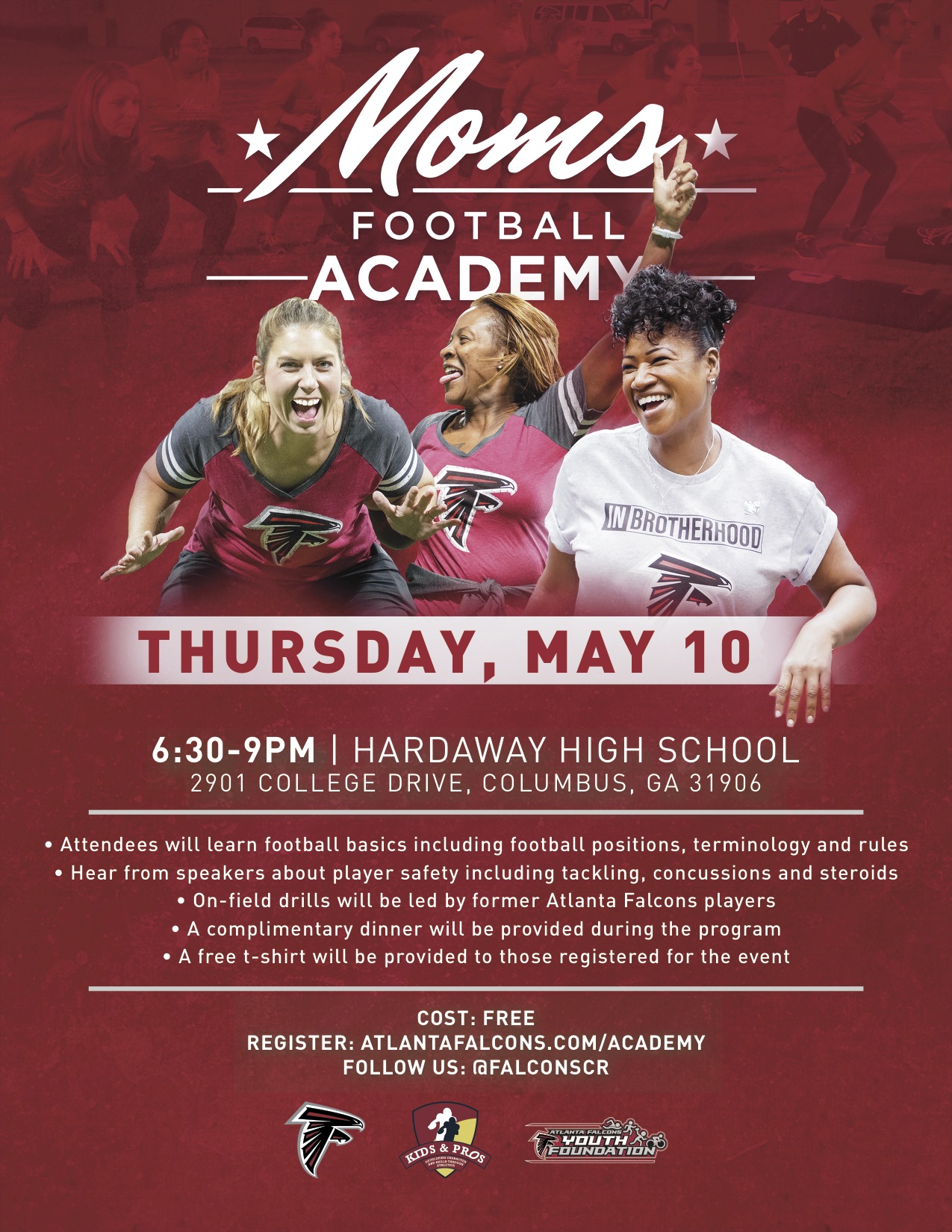 This event is intended for women and moms interested in learning more about football. At this event, women will learn about football basics and player safety, as well as participate in an on-field drill component led by former Atlanta Falcons players!
Atlanta Falcons Moms Football Academy
Date: Thursday, May 10
Time: 6-9:30pm *a complimentary dinner is included
Location: Hardaway High School, 2901 College Drive, Columbus, GA 31906
Cost: Free
Register: www.atlantafalcons.com/academy
**A free t-shirt will be provided to those registered!
###