Wednesday, May 4, 2016
Uptown Riverfest 2016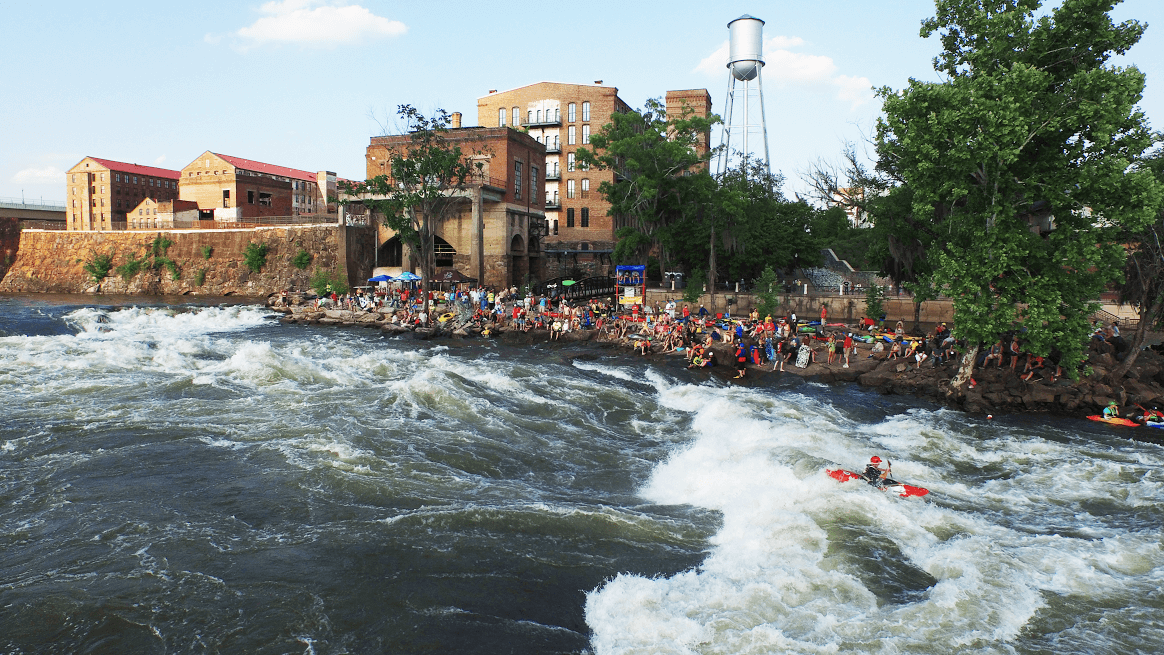 Spring is festival season in the South and Columbus knows how to throw a party. This weekend, visitors and residents get the chance to "Go all out!" at the annual Uptown Riverfest in Woodruff Park overlooking the whitewater rapids of the Chattahoochee River. Starting at 6pm on Friday, May 6th and ending around midnight on May 7th, there will be outdoor concerts, food vendors, Dragon Boat races, whitewater rafting, arts and crafts for sale and the city on display for all to enjoy. Don't say that you have nothing to do this weekend. Columbus is ready to be explored!
Where else can you go and have access to all of this for free? There is no charge to enter the festival, but of course, you will want to buy food from many food trucks and vendors at Woodruff Park and on Dillingham Street. And, you will want to arrive early for the Dragon Boat races at 9am on the river at the Columbus Convention Center. Then, you will want to walk over to Woodruff Park for the Boy Scout Expo at 10am (especially if you have kids!) for all kinds of outdoor adventure activities.
Interested instead in shopping from local artists and designers? Then the Indie South Fair beginning at 10am on Dillingham Street is more your style. There will also be arts and craft vendors set up all over Woodruff Park. If you get hungry (and you will!), food trucks and vendors will be set up on the Dillingham Street Bridge with a wide variety of culinary offerings perfect for a spring festival.
Are you a music fan? Friday and Saturday evenings will feature one live band after another on the Woodruff Park stage, including Earth, Wind, and Fire and Fleetwood Mac tribute bands as well as regional artists like Lloyd Buchanan & Cubed Roots, who toured with the Grammy Award winning Alabama Shakes in 2015!
Friday, May 6
6pm: Alanna Royale
7pm: Chemistry Project Band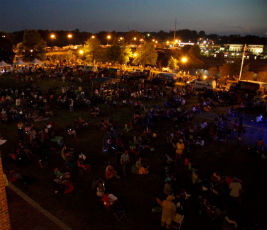 9pm: Kalimba, The Spirit of Earth Wind & Fire
Saturday, May 7th
9am: Dragon Boat Races
10am: Boy Scout Expo10am: Indie South Fair's Curated Market
4pm: Aces and 8s
5pm: Joe Country
6pm: The Shelby Brothers
7pm: Tusk, The Ultimate Fleetwood Mac Tribute Band
9pm: Lloyd Buchanan & Cubed Roots
10:45pm: Common Rival
Week after week, Columbus gives visitors and residents alike the chance to "Go all out!" and experience the outdoors, amazing food, great music, and one cultural experience after another. This weekend is another chance at Riverfest. Don't miss it!