Tuesday, March 28, 2017
PaddleSouth means more than just kayaks in the river!
No doubt the highlight of the upcoming 2017 PaddleSouth competition will be the unparalleled talent showing off their kayaking skills on the Columbus, GA Whitewater Course, April 14-15. But don't forget about all the other stuff happening as part of this event! We've teased you with details on the freestyle kayak action and the tempting aroma of the barbecue competition, but don't overlook some of the other components of this jam-packed weekend like the Omaha Brewing Biergarten and all the live music on stage.
Beer lovers rejoice! The Omaha Brewing Biergarten will offer a spectacular view of the Chattahoochee River while you enjoy some liquid refreshment from Columbus' closest craft brewery. Bringing multiple craft beers, this section of the festival promises to be a hot-spot!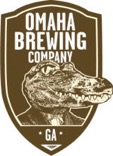 And nothing goes better with ice cold brew than some incredible live music and PaddleSouth has got the music covered! Caleb Gambel has a voice like butter and Big Saxxy was born to amaze with his top notch saxophone talent. They'll be on stage from 4:00-6:00pm. Then, sticking with the southern, down-by-the-river theme, festival goers will get down to Blackberry Possum, a local bluegrass band.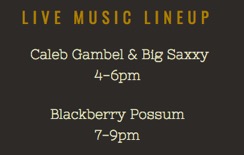 Boats, Beer, and Bands. The 2017 PaddleSouth Compeption sounds like a perfect weekend to me!