Thursday, May 4, 2017
Go for All Out Fun at Uptown's RiverFest This Weekend!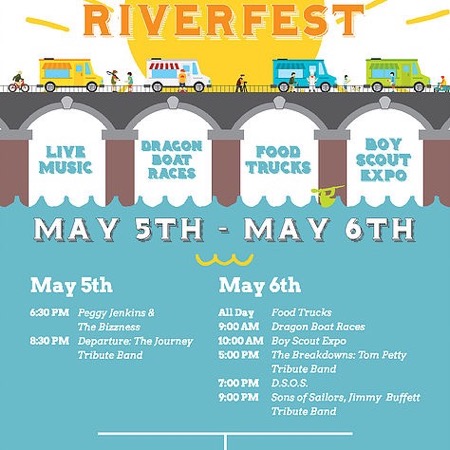 Go for All Out Fun at Uptown's RiverFest This Weekend!
Columbus is preparing for the beginning of its Summer Whitewater Season with one of the biggest weekends of the year, the Uptown RiverFest! Music, food trucks, activities, dragon boat races, fun and games for the family, and whole lot more! It will all happen at Woodruff Park on May 5th and 6th and the festival is FREE!
The Columbus riverfront will be full of activity this weekend with stand-up paddling, kayaking, rafting, and zip lining with Whitewater Express.
The Dillingham Street Bridge will be the site of food trucks and booths from local restaurants. There will be booths for crafts and local art as well. Live music will be filling up the evenings and of course, all the restaurants and shops on Broadway will be open and welcoming. It really is one of the best weekends of the year to visit Columbus!
There's still time to make plans and make a weekend out of it. Stay in one of our Uptown hotels so that everything is within walking distance. We hope to see you!