Friday, December 15, 2017
A Charlie Brown Christmas in Columbus?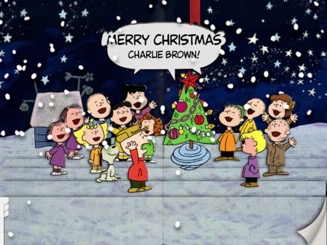 It really is the most wonderful time of the year in Columbus, Georgia! But, will Charlie Brown discover the true meaning of Christmas? Can he push past all of the commercialization of the holiday and find what really matters? The River Center for the Performing Arts will be hosting this amazing show for the community on Monday evening, December 18th at 6:30pm. Why not add this to your Christmas festivities and be reminded what the season is all about?
A Charlie Brown Christmas, the Emmy and Peabody award-winning story by Charles M. Schultz, has warmed the hearts of millions of fans since it first aired on television over fifty years ago. Now the classic animated television special comes to life in this faithful stage adaptation featuring all of your favorite characters and classic Vince Guaraldi score. Join Charlie Brown, Snoopy, Lucy, Linus and the rest of the Peanuts gang as they mount a play, save a tree, and uncover the true meaning of Christmas.
Half-priced tickets for children under age 12. Order discounted tickets through the RiverCenter box office at 706–256-3612.
Columbus has great shopping, museums, outdoor adventure, and traditional and festive ways to enjoy the Christmas holiday season in the Deep South. Catch a show, eat a great meal, do some shopping, and enjoy a walk along the river or down Broadway taking in the Christmas trees and lights and window shopping. As you do all of this with family, your spouse, or friends, think about what really most, what lasts, and what can be treasured and celebrated with deep meaning during this special time of year!
Categories: Arts, Family-friendly, Trip Ideas