All Out Inspired
Get the latest on events, ideas and ways to go all out in Columbus, Georgia!
Viewing experiences for Nightlife

Event
September 28, 2017
What are YOU doing this weekend? Any plans? Want to get away? You could pick just about any weekend on the calendar, look over at Columbus, ask what's going on, and make some incredible plans! Whether it is this weekend, next weekend, or a month from now, Columbus has a steady array of concerts, plays, and special events, coupled with amazing restaurants, outdoor activities year round, world class museums, and a beautiful Southern setting along the banks of the Chattahoochee River. What are you waiting for? Here's an example of just a "regular" weekend in Columbus: Live Music Outdoors with Ricky Gunn and the Friday Night Concert Series Friday, September 29th, 7pm - 10pm, 1000 Block of Broadway. Start your weekend off with live music from Columbus' own Ricky Gunn. Enjoy the cooler nights that we're starting to have, grab an amazing dinner in one of our incredible restaurants, and then bring a lawn chair and enjoy live music under the stars. Catch a World Class Performance of an Award Winning Play/Musical! We have two amazing live theater performances happening Friday night (as we do most weekends) with the award winning Last Night of Ballyhoo and Dreamgirls. Take your pick and enjoy! Market Days on Broadway Saturday, September 30th (and every weekend), 9am - noon, 1000 and 1100 Blocks of Broadway "Uptown Columbus' Market Days on Broadway takes place every Saturday morning, year-round from 9am until Noon in the 1000 &1100 blocks of Broadway. You will find over 100 local vendors selling anything and everything that you can image. The Market features many local and organic farmers selling produce, along with soap vendors, home goods, jewelry vendors and baked goods." The 8th Annual Uptown Beer & Wine Festival. Saturday, September 30, 2017, from 1pm - 5pm. This is one of the more popular events on the calendar each year in Columbus. Over 100 craft beers from all over the country are made available along with over 25 wine selections. A DJ playing music, college football available to watch, and food provided by a host of Uptown restaurants. This is a great way to spend a Saturday in the Fall! Color Me Rad 5K in Uptown, Sunday, October 1, 2017, 9am - 12pm This is a 5K with a twist as it sends you through color stations leaving you coming out looking quite a bit different from when you started! This is fun for couples and the whole family as you run for fun! At the end, there will be music, food, and more! Come to Columbus this weekend! Or next! Or the next! There'll be something great to do when you arrive!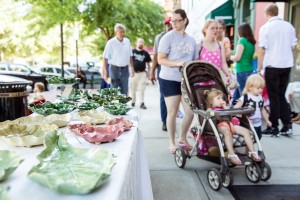 August 17, 2017
Now that school for families is back in session and the summer months are coming to a close, the need for weekend getaways for the family and couples is more urgent than ever! At least that's how we see it in Columbus! The weather is still perfect for rafting on the Chattahoochee River downtown, for strolls along the tree-lined streets of Uptown, for Saturday morning outdoor shopping at Market Days on Broadway, one of the largest outdoor markets in the South, and for so much more! Explore the incredible museums that Columbus has to offer, such as the National Infantry Museum, the National Civil War Naval Museum, and the Columbus Museum. Engage in outdoor adventures such as ziplining, kayaking, white water rafting, and biking. Eat incredible food at some of the best restaurants in the South, enjoy a show at the Springer Opera House or RiverCenter for the Performing Arts, or listen to live music at one of the incredible music clubs downtown. The opportunities for a weekend getaway for ether you and your significant other or the whole family are endless! Just because summer is ending doesn't mean that you can't enjoy weekend getaways in the Deep South in a place that knows how to merge the beauty of nature with the conveniences and expressions of modern life, all literally in the same space! Columbus is breaking new ground every day on how a Southern city can merge the best of multiple worlds all in one place. Come join us and "go all out" to experience the best the South has to offer in Columbus!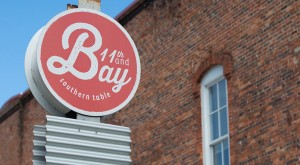 August 9, 2017
Columbus is loved by locals and visitors alike for its old-town charm, family-owned boutiques and friendly community. While we enjoy everything that Uptown has to offer, our favorite activities include working our way through the cocktails that have been artfully crafted by local bars and restaurants. And while we haven't had the chance to try them all, we've rounded out our 9 favorites and where to find them to make your trip fun and adventurous in more ways than one!